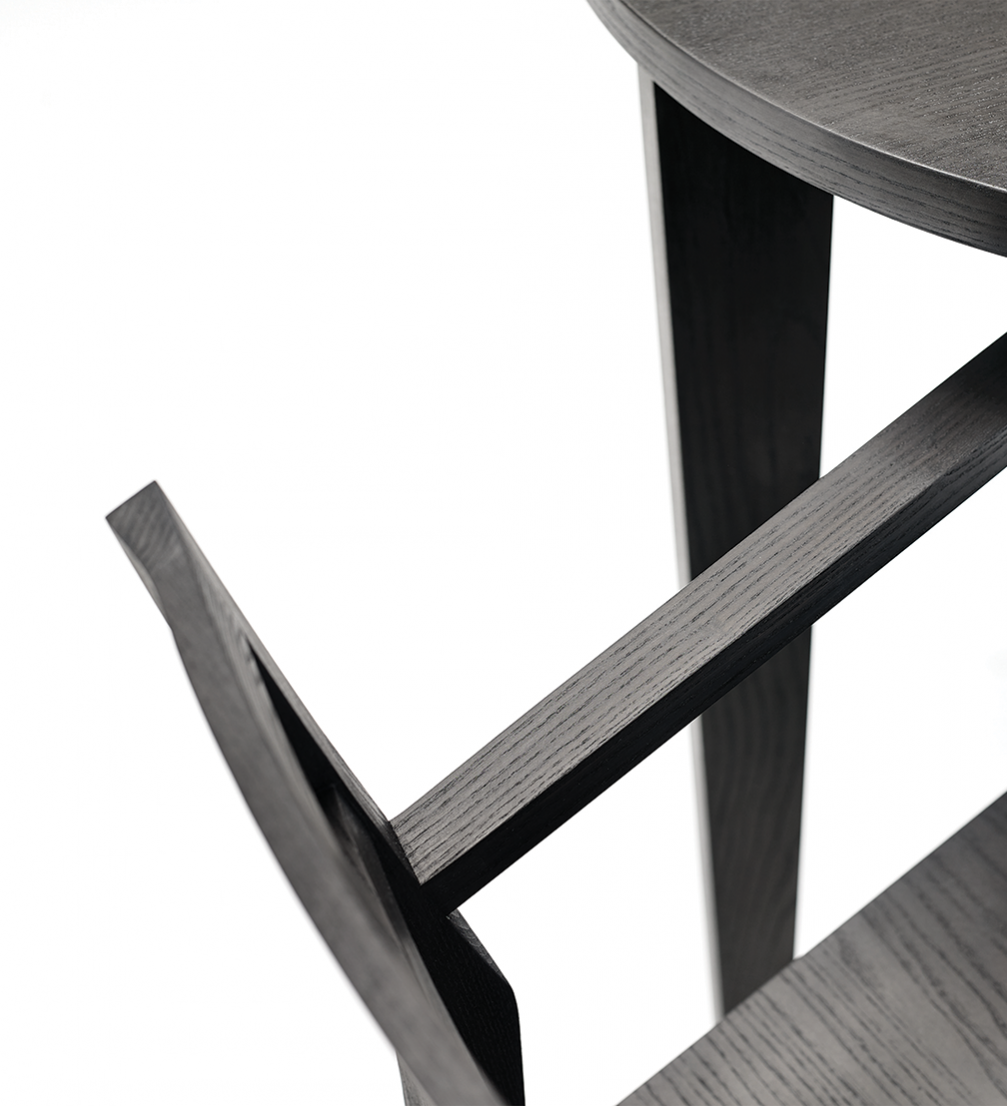 Until now «Mint» furniture was known for its ascetic lines and subtle colours, but the new «Black Edition» introduces a mature elegance that never goes out of fashion.
«Black Edition» features the already familiar chiselled silhouette and expressive proportions of «Mint», now even more highlighted with the black colour. With the dark shade the ash wood furniture has acquired a timeless elegance that will fit into both modern and classic interiors. The stained finish is pleasant to touch, and the natural texture of the wood is still clearly visible.
One of the new designs of «Black Edition» is the «Ghost–W» chair — designers Jānis Rauza and Ieva Andžāne have made their own version of the 18th century «love seat» for two. People sit facing opposite directions and they can choose to engage in an intimate conversation or stay rather distant. Turns out, it is the perfect seating accessory for public areas like art galleries and shoe stores. There are also new cabinets with varying sizes and heights in the collection, convenient for storing small everyday items, as well as tableware and even clothing.
«Black Edition» also features a bar stool, which is a higher version of the already well known «Ghost» chair, and the lovely «Emma», an armchair with a retro feel. The new black stained finish is available with all solid wood ash furniture by «Mint».