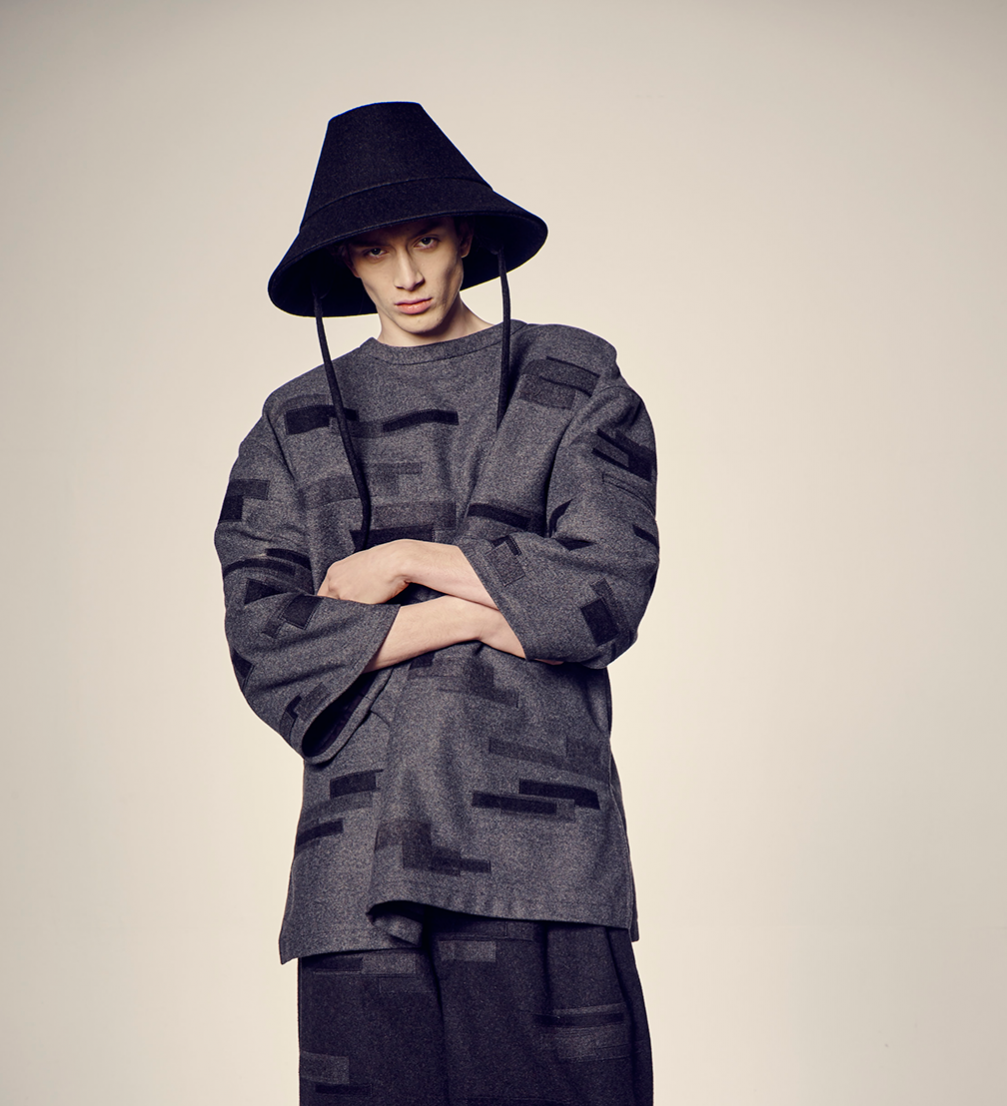 «Unexpected Sources», the 2016/17 autumn–winter collection of the fashion duo «Mareunrol's» tells stories inspired by the harsh Nordic nature and the minimalistic soundscapes of John Adams.
The creative duo of «Mareunrol's» are taking part in Paris Men's Fashion Week where their latest collection «Unexpected Sources» is on show at «Void» showroom until January 26.
The designers Rolands Pēterkops and Mārīte Mastiņa–Pēterkopa constantly look for new mediums and ways of presenting fashion, and their work, although ready–to–wear, often appears as avant–garde. The clothes by «Mareunrol's» always tell their own story, and the «Unexpected Sources» collection, as the name suggests, it is about unexpected coincidences, information that comes to us through simultaneous fixation of a number of things existing concurrently — sound, space, noise, anything that is around us. The designers explain that «the collage for the collection includes the sound paintings of the American avant–garde composer and minimalist John Adams, while the mood is based on associations with a hazy winter frost, landscapes of birch trees, the austerity of fishermen villages that can be found close to the Arctic in the North on Norway, the materiality of woollen clothing worn by the people living there.»
The constructions and patterns of the woollen coats, sweaters, jackets, trousers, shorts, winter T–shirts, woollen hats and accessories are based on pure three–dimensional shapes and geometric squares, whereas the patchwork in the collection is «Mareunrol's» interpretation of the pattern and texture of birch trees.
To find out more about «Mareunrol's» approach to fashion, watch this FOLD film.