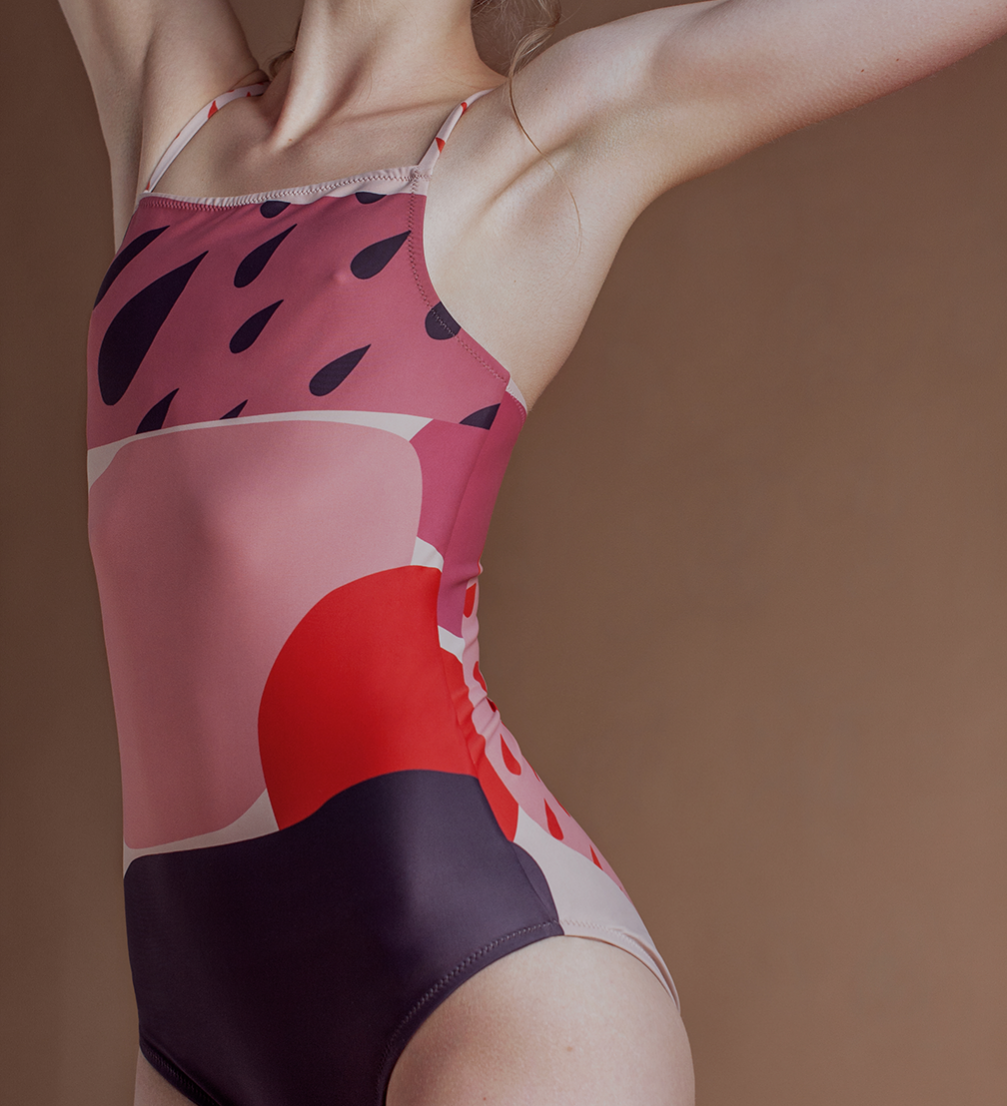 Photo by Jūlija Prohorenkova
In their new collection «Athirst», the fashion and design brand «Collar Swimwear» has replaced refreshing dips with swelter and thirst, and added lingerie, gloves and stockings to the swimwear line. The collection along with custom made jewellery, objects and photographs will be presented in an installation «Athirst» at the gallery «Putti» in Riga on May 24 and at the Berlin Fashion Film Festival in the beginning of June.
The title chosen for the collection, Athirst, is an archaic English word that can be interpreted both as thirst, and a strong desire or aspiration. Thirst has been used in the collection as a symbol of the current pace of life and the modern man's insatiable need for time, balance, fulfilment and success. «Athirst» is a visual narrative about people's individual aspirations that sometimes lead to disappointment, setbacks and exhaustion. The collection's colour range varies from beige and light pink to fuchsia pink, deep red and a fusion of a variety of warm shades for the prints. With this collection «Collar Swimwear» has expanded its production, adding lingerie and accessories to the swimsuit line.
The theme of the collection has been explored further in an installation of the same name that has been awarded in a competition held by the designers' and artists' platform «Arts Thread» and will be showcased at the Berlin Fashion Film Festival on June 2–3. The installation «Athirst» depicts a journey of an individual to an elusive goal that is an end and a new beginning at the same time, and consists of objects, jewellery pieces and moving photographs — cinemagraphs. This is already the second «live concept» installation, created by the new media artist and designer Monta Apsāne, journalist Ieva Laube and photographer Jūlija Prohorenkova.
Before leaving for Berlin, the installation will be on show in Riga on May 24 at 19.00 at art gallery «Putti», Peitavas iela 5–31. More information is available on the event's Facebook page.