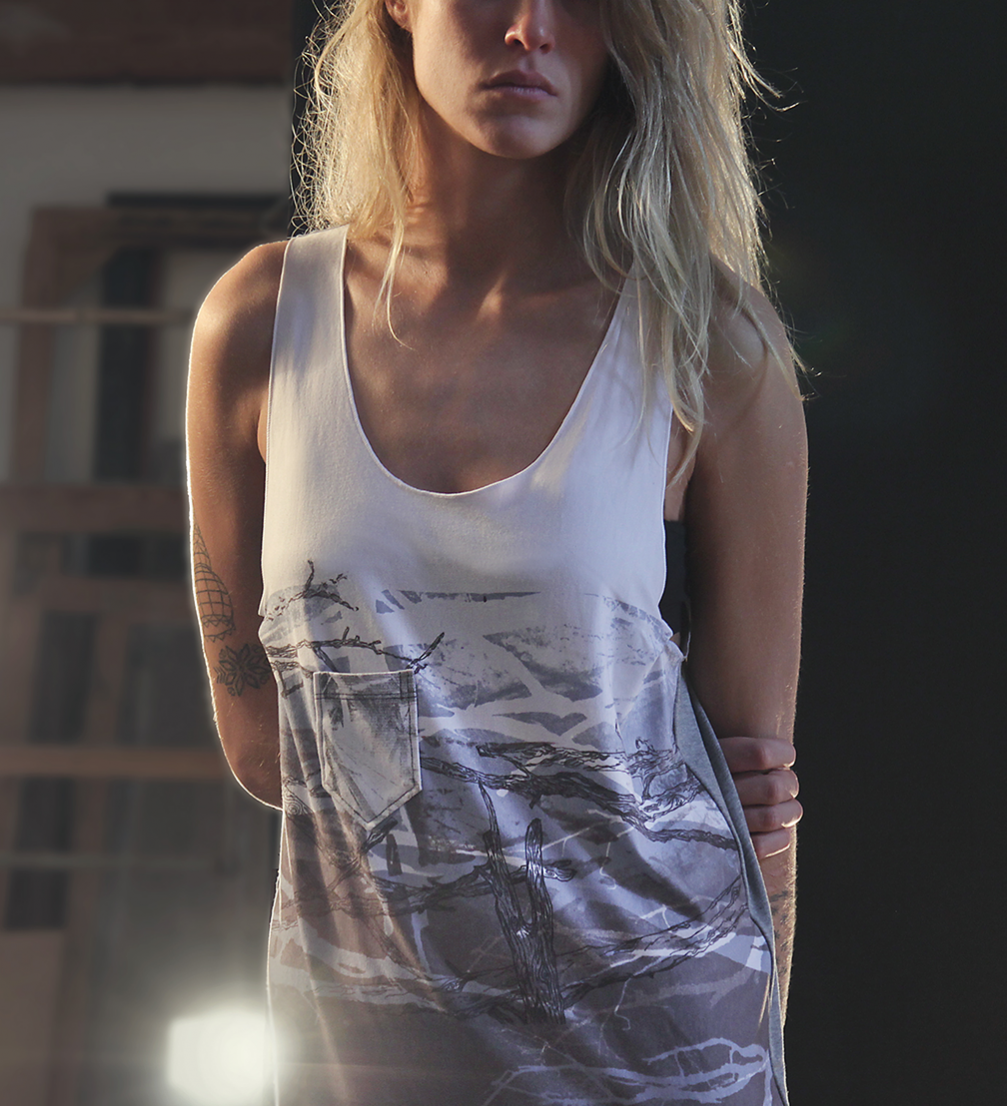 Sportswear brand «Muta» is a canvas shared by two artists – Paula Pelše and Klāvs Loris. The prints on simple–cut shirts and leggings are created using the photographs taken during their travels across Latvia and abroad. This way, they want to inspire people to be closer to nature and draw from its strength even in an urban environment.
Paula Pelše and Klāvs Loris are not entirely new figures in the Latvian visual art scene – after graduating from the Art Academy of Latvia, they have taken part in various exhibitions and received awards. In March, their works for the first time were exhibited together in an exhibition «Mutualism» at Riga Art Space. Paula is a graphic artist, her works are subtle and tonally nuanced, while Klāvs, who is one of the founders of «Popper Magazine», is a painter who loves to experiment with various materials, reflecting on nature and existential themes.
Their collaboration project «Muta» was founded in 2014, however it started even earlier when in Klāvs's studio a series of large–scale paintings were created, as a result of mutations from each other. That was how they came up with the name «Muta», which, according to Paula and Klāvs, reflects the ever–changing processes of art, music and nature.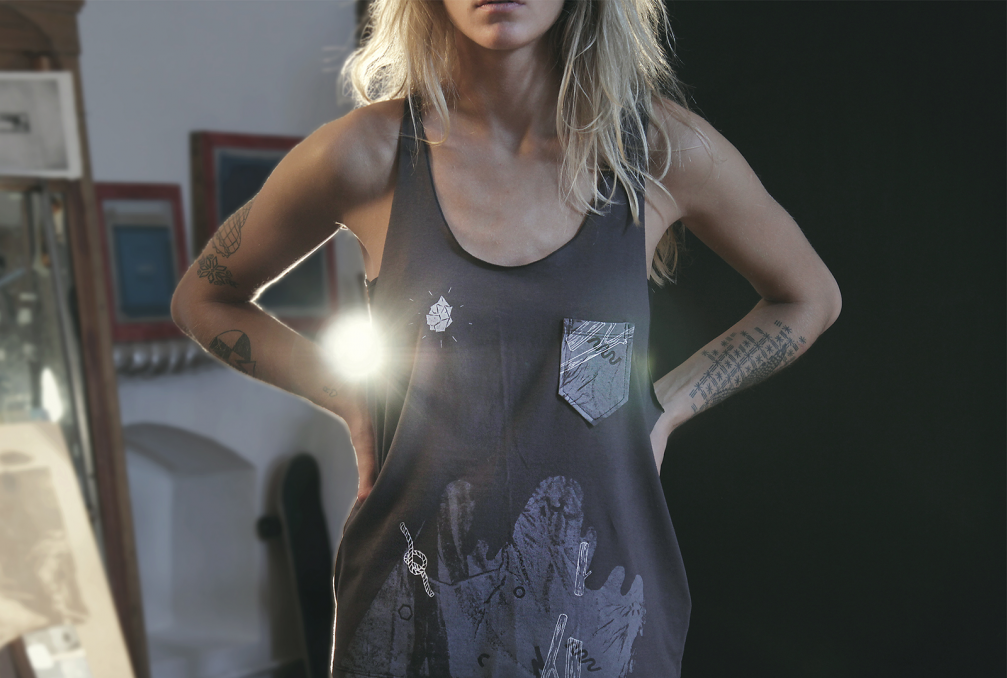 «Muta» was originally created as a platform for both artists, where they could creatively express themselves in areas such as photography, video, music, graphic design and painting, but Paula's dedication to yoga inspired them to create a sports clothing brand, where all the artistic expressions can be combined.
Tank tops and leggings by «Muta» feature compelling prints — pure works of art that show motifs of Australian rainforests, ocean shores in Portugal, a desert in Africa or a volcano in Sicily, as well as Latvian woods and waters.
So far «Muta» has released two clothing collections. Paula tells that the women's shirts of the first collection, «Stones», were a limited edition, since they require time–consuming handwork, done by the artists themselves. Before sewing, the fabrics were silkscreen printed in several layers, then steamed for hours, thus strengthening the colour and maintaining the softness of the fabric.
The tank tops and tight leggings of the latest collection «Breathe» are created for both outdoor and indoor activities: «It might be the Sun Salutation on one's yoga mat in the morning, the daily run in the forest, intense workout at the gym or a dream of conquering the highest mountain,» Paula explains her vision. «Muta» products are currently available online, as well as at various summer festivals and events.