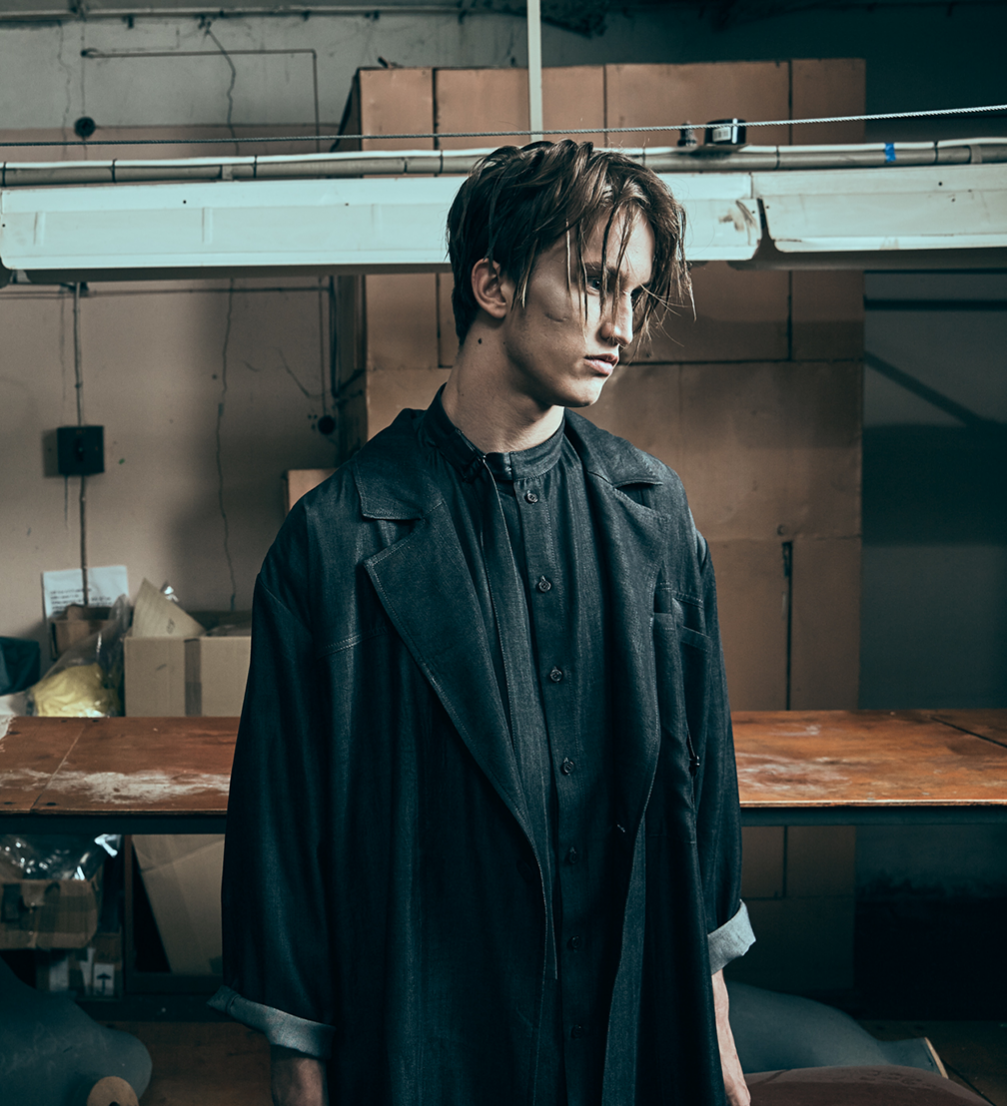 The 2017 spring–summer collection «The Ghost City» of the brand «One Wolf» features unisex garments with simple lines and ascetic silhouettes. The use of denim is particularly impressive, since the fabric has undergone various processing techniques. The brand's latest collection was on show at the «Cube» showroom in June, during the Men's Fashion Week in Paris.
With her latest 2017 spring–summer collection Agnese Narņicka, the founder and designer of «One Wolf», continues her reflections on the savage aesthetics of the contemporary urbanite. Same as previous collections, this one too is a story that expresses the values of the brand — the boldness to live by one's own rules.
«The Ghost City» unisex collection is inspired by phantom cities that have come about as a result of ecological catastrophes and post–industrialisation, due to the closing of mines and factories. These are places that have been abandoned, where time is frozen in the past. The spring–summer collection includes ascetic and practical jeans, tunics, shirts, jackets and coats for both men and women; each of the garments can exist as an independent entity or in combination with others. The dominant colours are blue and various shades of grey. The processing of fabric includes painting, abrasion, whitening, laser processing and patch imitation applications, symbolically reflecting dust–covered, defunct layers of life encapsulated in the past. Experiments with constructions and silhouettes are also an intrinsic proposition of the brand, thus breaking conventions of genders and clothing, while mixing up opposing details and various styles.