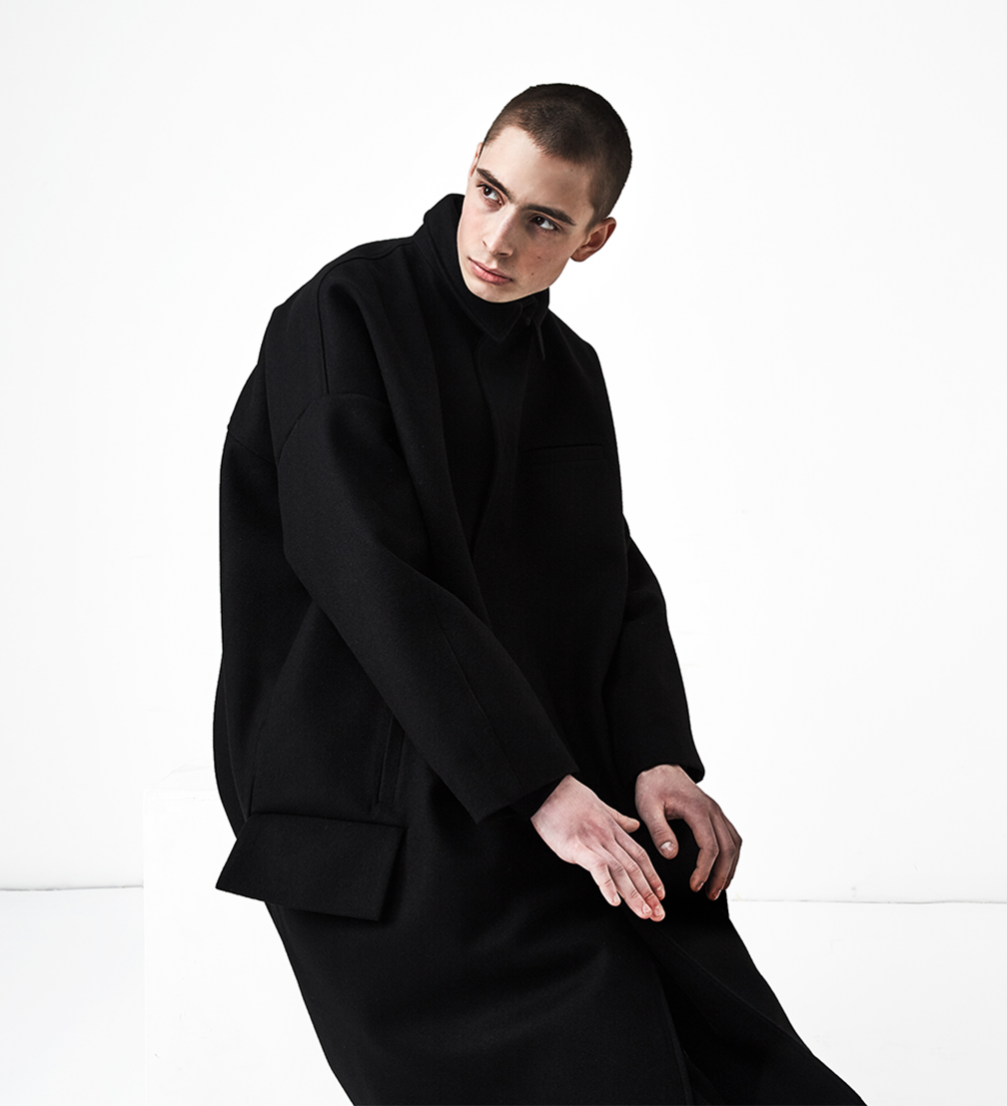 The latest — autumn–winter 2016/17 collection of the street fashion brand «One Wolf» features ready–to–wear unisex garments with simple lines, but expressive textures. The dominant colours are black, beige and, as a common characteristic of cityscapes, various shades of grey.
While fashion lovers reorganise their closets for summer clothes, designers have already created garments for autumn–winter 2016/17. The latest, this time untitled collection of the fashion brand «One Wolf» was on show at the «Void» showroom in January, during the Men's Fashion Week in Paris, but last week it was presented to the local audience at the Riga Fashion Week.
With her current collection fashion designer Agnese Narņicka continues to reflect on the savage aesthetics of a contemporary urbanite, experimenting with constructions and breaking conventions of gender roles. This time she reveals a story of life in a present–day city where a universal approach is the key to street fashion. It is the brand's attempt to create a wearable and sustainable survival kit for a city dweller. The collection is inspired by grassroots principles and the timelessness of traditional uniforms and work clothing.
The collection draws inspiration from the diversity of textures and materials in the exteriors of buildings and on streets during their construction or repair, as well as in the image of a handyman. The clothing displays contrasts ranging from repaired or unfinished effects to perfect, clean details, yet maintaining a blend of functionality, wit and asceticism.