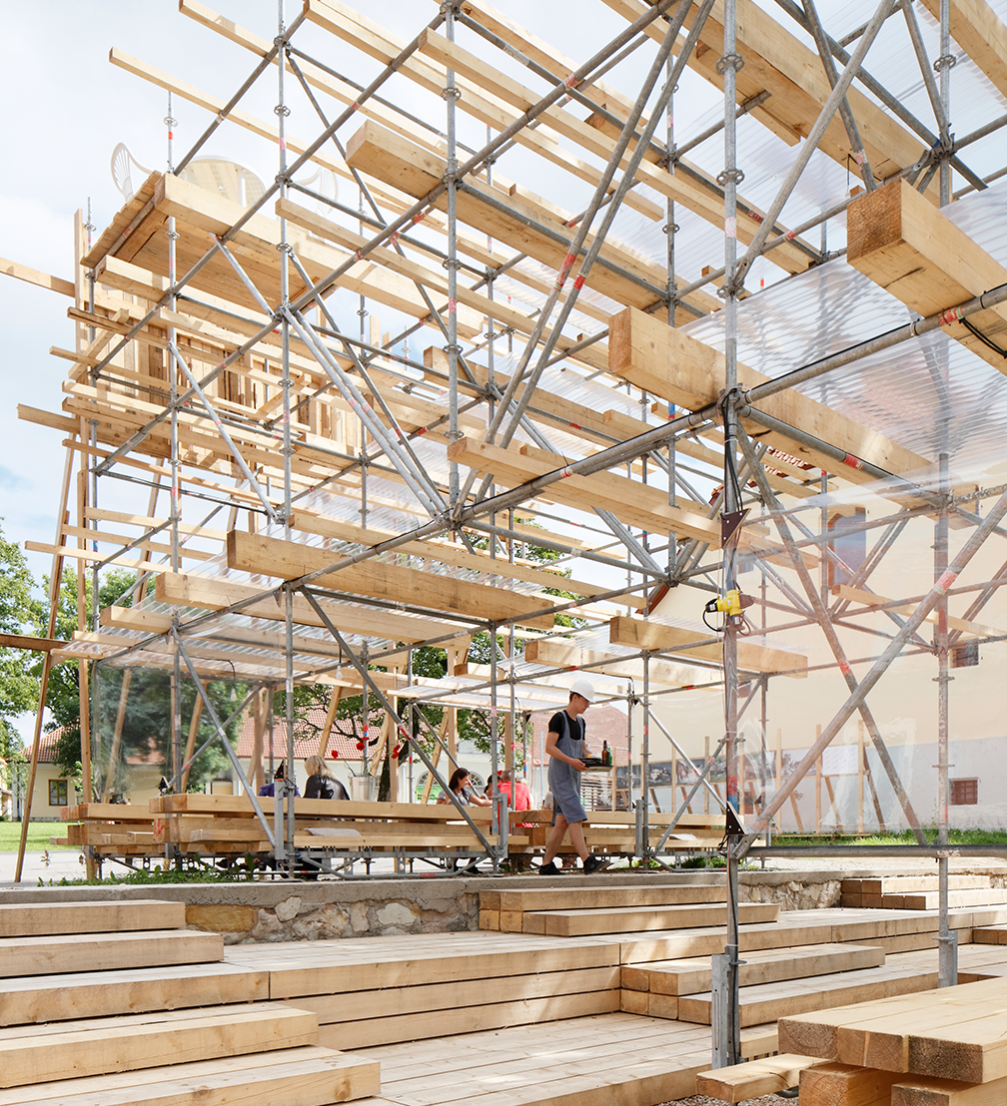 Cafe «Būvlaukums» («Construction Site»). Photo by Ansis Starks
The Prototype Square in Cēsis, created this summer by «Mailītis A.I.I.M.» architects, features an airy cafe pavilion and serves as a marker for the spatial transformation that awaits the historical beer brewery in the near future.
In spring we published the design for the revitalisation of Cēsis old brewery, but the first steps towards transforming it into a science and arts centre were taken this summer. A dividing wall between the brewery and the Castle Square was demolished, and a former parking lot became a public space with a summer cafe «Būvlaukums» («Construction Site») as its centrepiece. It brought a long–needed simplicity to Latvian architecture and gastronomy — the democratic interior is comprised of massive timber sleepers and light metal scaffolding, but the limited menu features game from nearby woods and vegetables from local gardens.
The newly established Prototype Square is intended to become a testing ground for the brewery's new architecture on a scale 1:1, with a new pavilion built each year. Such experiments are not only useful for «Mailītis A.I.I.M.» architects and their client— Institute for Environmental Solutions, but celebrate the transformation process of the brewery by making an entertaining and purposeful public event out of it. It is planned that this year the Prototype Square in Cēsis will remain open throughout October.