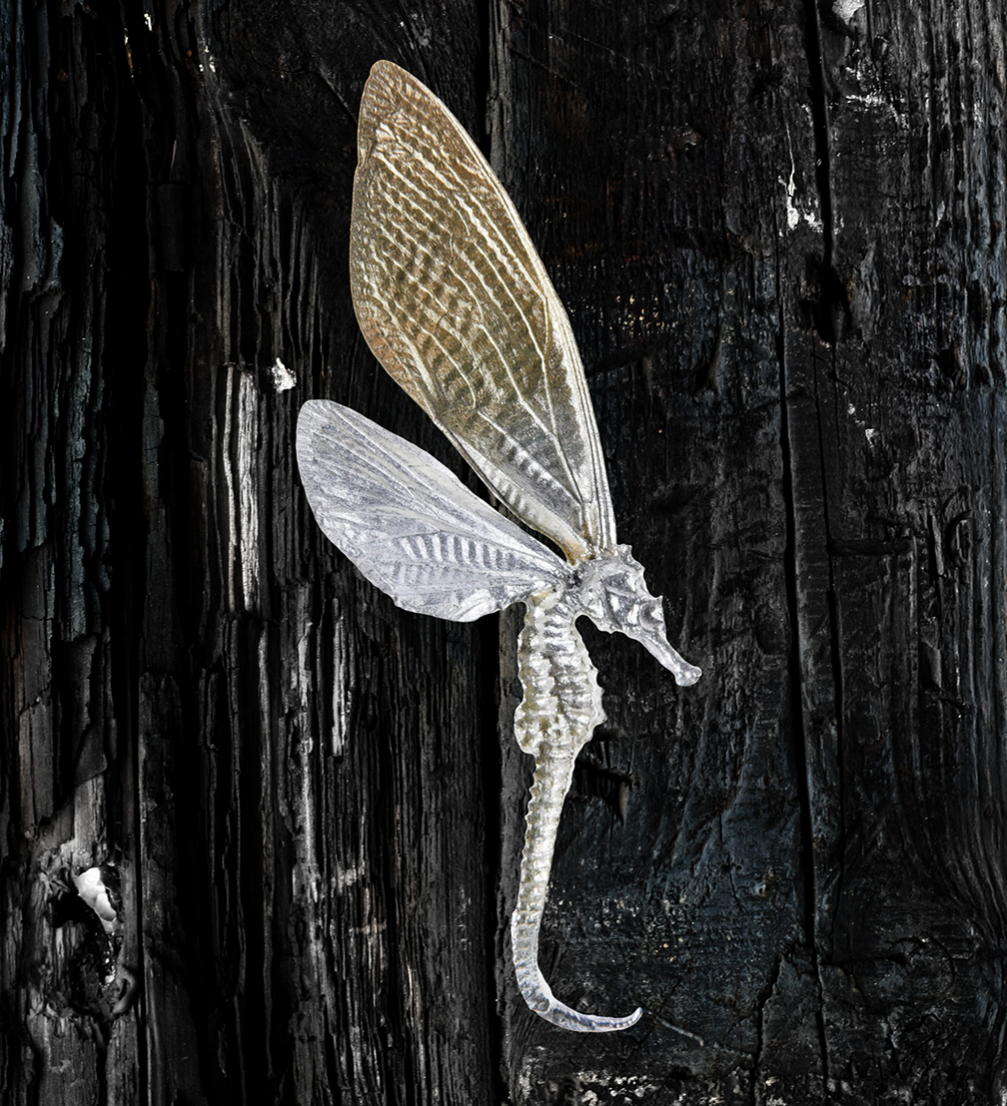 Brooch by Tanel Veenre. Publicity photo
From October 28 until November 14 the art gallery «Putti» presents «Castle in the Air» — a group exhibition by Estonian contemporary jewellery designers.
The group of jewellery artists «õhuLoss» («Castle in the Air») was founded in 1999 by artist and professor Kadri Mälk. Currently it consists of six jewellery artists, graduates of the Academy of Arts in Tallinn. Kadri Mälk is one of the most melancholic and darkest of them all. She is the one who draws deepest on romantic inspiration, particularly in her brooches. Gold, silver and precious stones, black coral and jet, dark enamel or patinated silver serve as material for her jewellery. Piret Hirv is at her purest in her brooches, using silver, iron and wood, sometimes employing pigments. Her iconography is based on nature and the human form. Kristiina Laurits also specializes in brooches, with a repertoire that also includes necklaces, combs, cufflinks and purely decorative objects. She unites fine goldsmithing with natural materials such as fur, fabric, wood, vanilla pods or salt crystals. Eve Margus­–Villems likewise works with different materials: iron and ivory, marble and horn — both inorganic and organic substances. She serves these up in as raw and original state as possible. It seems as if jewellery made by Villu Plink comes into existence through the constant fluctuation of ephemeral materials. Plink's newer works deal with the topics of war and the violence of conflicts. Tanel Veenre can`t be put in a certain category as a jewellery artist, as the range of the materials and techniques at his command seems inexhaustible. His work is already known for Latvian audiences thanks to his solo exhibition at «Putti» gallery last year.
According to the organisers, the exhibition «Castle in the Air», named after the group, is going to be «a dark and poetic one, perfect in its imperfection». The scenography of the exhibition also promises to contain something mysteriously and captivatingly dark — the effect will be achieved trough the burnt, blackened pieces of boards and furniture, which will serve as a background for the jewellery pieces. «An object made of burnt wood stands for destruction, fragility, the evolving of something new, the exposure of the important. And in addition, fire is an important tool for jewellers and blacksmiths,» says Lembit-–Kaur Stöör, one of the architects involved in the exhibition design.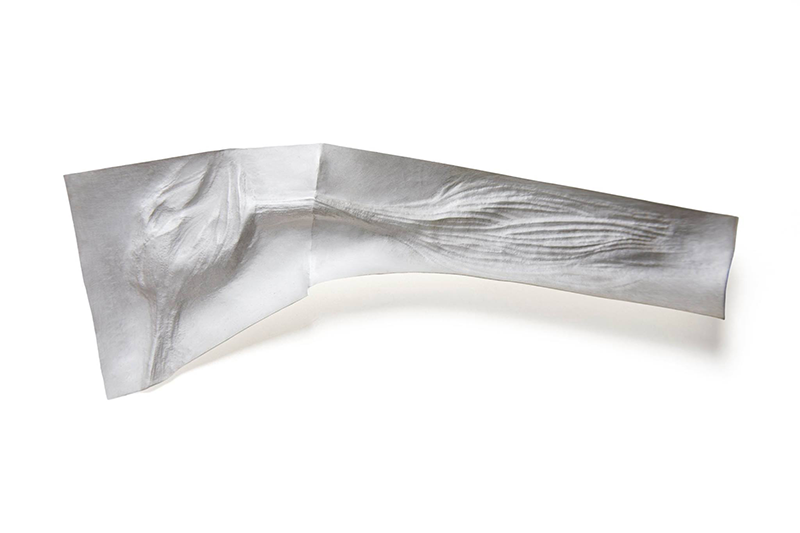 The exhibition «Castle in the Air» will be open at the art gallery «Putti», Peitavas iela 5, Rīga, from October 28 to November 14. More information on the exhibition and the artists is available on the homepage of «Putti».