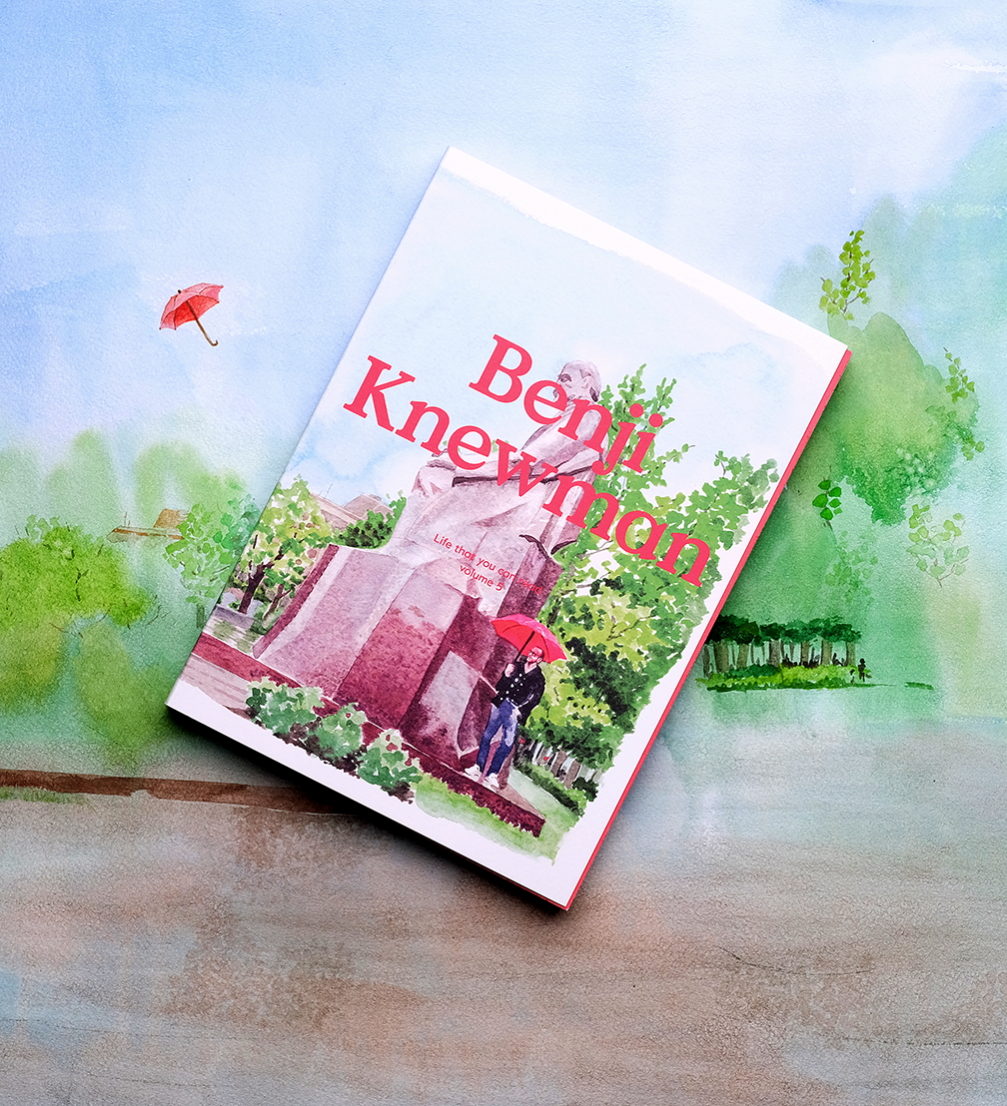 Cover illustration by Agrita Krieviņa, editorial design by Madara Krieviņa
With a watercolour on the cover, the fifth volume of the bilingual bookazine «Benji Knewman» is out. The issue talks about autumnal sadness, discovers peculiar details in the history of Riga, and, as always, offers a range of captivating interviews and visual stories.
Stories Editorial November 21, 2016
The «Benji Knewman» bookazine aims to connect the east and the west through topics that people in any country in the world can relate to. In this issue it is autumnal sadness, childhood homes, scars that prove you've had an interesting life, and living abroad.
Stories on the history of Latvia and Riga continue with Zigmārs Jauja following a photograph from the 1930s that turns out to be part of an extinct phenomenon — Riga street photographers who once actively captured passers–by at the Freedom Monument. Photographer Andrejs Strokins explores the backstage and changing rooms of Riga Guild Hall where he discovers a playstation, a calendar with a nude girl and curiosities of architecture.
The interviews of the 5th volume feature John Branch, an American marketing professor who has never owned a mobile phone, editor–in–chief of «ZEITmagazin» Cristoph Amend, and Vladislav Savelyev, owner of Miera Street hair salon «Melnais Knābis». The visuals of the magazine are the work of artist Agrita Krieviņa, illustrators Rūta Briede, Līga Kitchen, and Anna Vaivare.
For the second year in turn, «Benji Knewman» has been nominated for «Stack Awards» — this time in «Editor of the Year» and «Magazine of the Year» categories. The winners will be announced on November 29 in London.
«Benji Knewman» bookazine can be purchased in Riga's design, fashion and book stores as well as online. It is currently available in 22 countries, including Canada, USA, Brazil, the Netherlands, UK, and Australia.