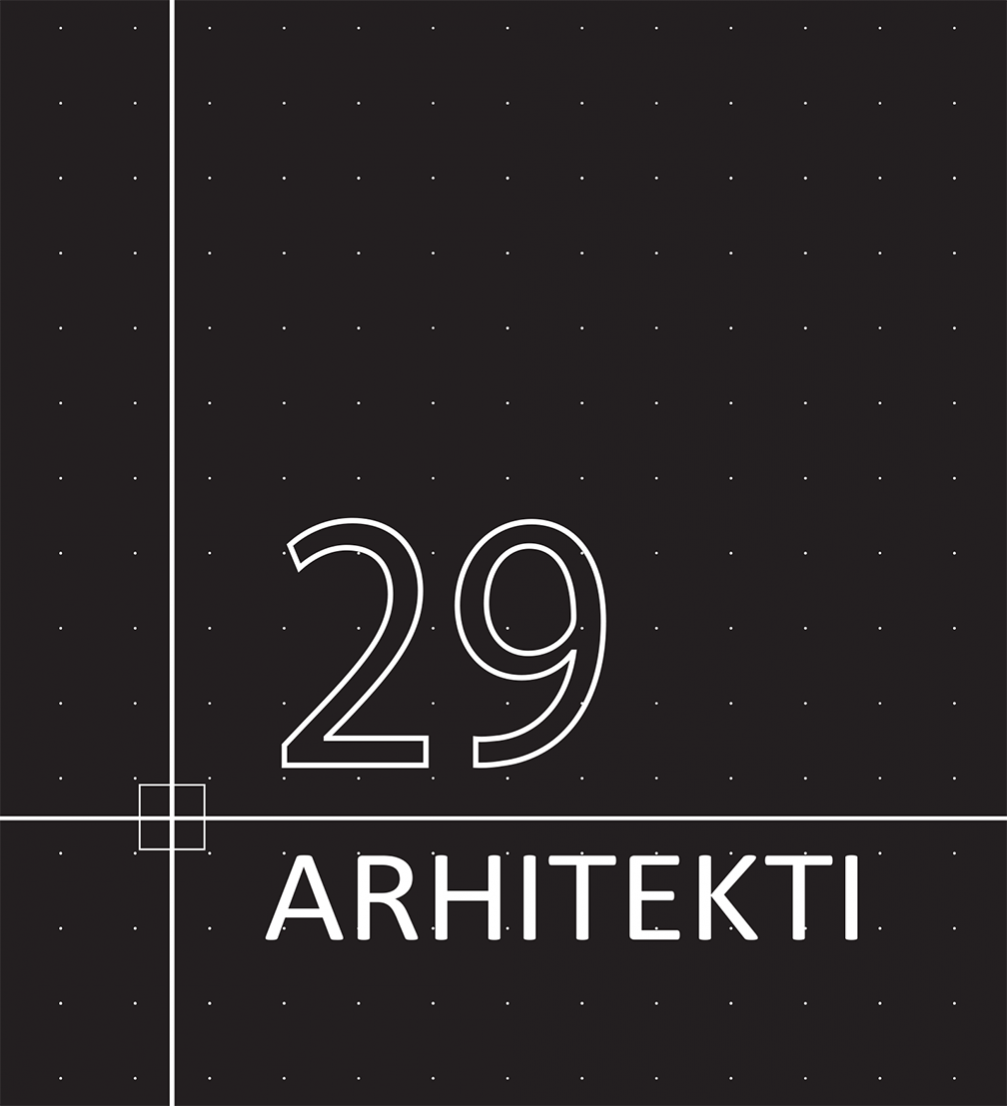 Riga Technical University Faculty of Architecture and Urban Planning invites to the graduation ceremony and the opening of diploma project exhibition and catalogue «29 Architects» on Friday, January 27 at 17.30.
From the fortifications of Liepaja to a mosque in Abu Dhabi — the works by this year's twenty–nine graduates of Riga Technical University Faculty of Architecture and Urban Planning (RTU FAUP) are very diverse both geographically and thematically. Three thematic blocks — Revitalization of Historic Environment, Volumetric Architecture and Environmental Development — represent the professional application of the young professionals.
The graduates revitalise the cultural heritage by changing the functions of building, modernisation, restoration of lost historical elements, improving plans of surrounding area. For example, Krista Kranciņa has created a development vision of Pope manor, which includes a centre for alternative education, writers' residence and linguistics research centre, guest house and regional museum. While Kārlis Graudiņš presents a proposal for revitalisation of the former area of brewery «Kimmels Riga», transforming it into a modern centre for culture, conferences and business.
Brave enough, but at the same time, respectful to the surroundings are the projects for new constructions. While designing the new building of public library in Smiltene, Reinis Pakulis paid a particular attention to the landscape and spatial relationship with the surrounding buildings and terrain. Whereas Nils Remess aimed to create a unique mosque, which would serve as a symbol of the development of the territory of Shamps, Abu Dhabi.
Kristīne Obodova's project of Riga Museum of Sepulchral Culture is one of the most probable development scenarios of the Great Cemetery in Riga to shape the sustainability of the territory.
The environmental integrity and identity have been respected also in the urban development projects. Jelena Šopiak's proposal is a comprehensive project, which includes restoration of the Southern forts in Liepāja, revitalisation of the territory, as well as new buildings to host an art gallery. While Jānis Pomerancevs invites the residents of Riga to take part in the creation of a new landmark in Lucavsala, which includes eco port, an evolving and changing community that can offer sustainable public services. The catalogue of all diploma projects is available here.
The exhibition will be open from January 27 to March 3 at the atrium of RTU FAUP in Riga, Ķīpsalas iela 6.