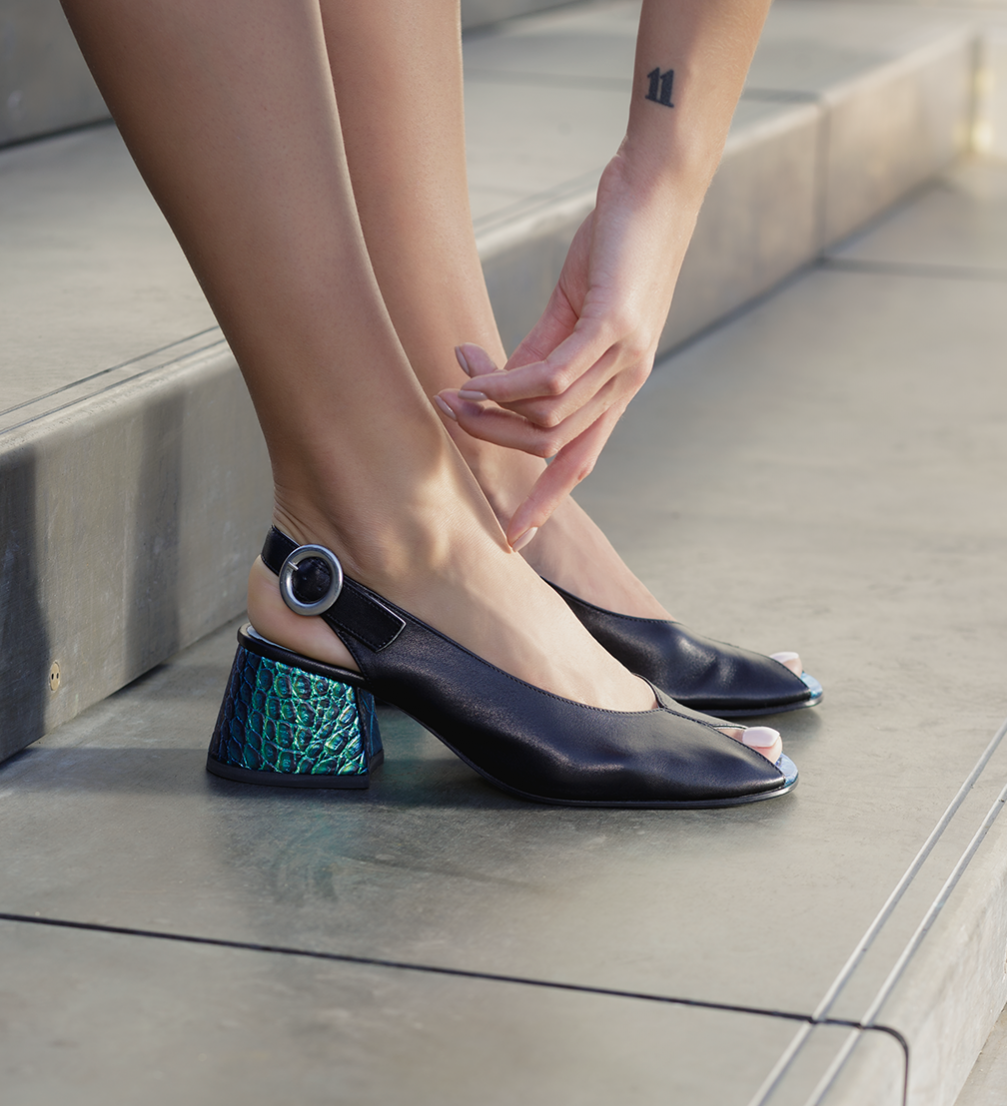 Spring–Summer collection 2017. Photo by Andrejs Strokins
After a successful participation in the exhibition in Japan and the Tokyo Fashion Week in collaboration with the Belgian fashion brand «Lena Lumelsky» at the end of the last year, the Spring–Summer collection 2017 by Elīna Dobele is now available also in Latvia.
When creating the Spring–Summer 2017 shoes collection, designer Elīna Dobele has drawn her inspiration from eccentric personalities, legendary musicians, such as PJ Harvey, Nina Simone, Courtney Love, Roisin Murphy, St. Vincent and others. The shoe models are also named after them — Courtney is red high heel sandals, Roisin — olive green boots, but Vincent — black platform boots with buckles. Architectonic heels and platforms are dominant in the shoe design, as well as transformable elements and accessories, such as fringes and ribbons that can be attached and removed. The materials and leather tones used are feminine and bright: red, olive green and blue–green embossed artificial crocodile leather.
The shoes in the new collection are supplemented by small belt bags in various colours. While the collection for men features classic and sporty shoes in dark tones with a reptile skin pattern.
The lookbook for the latest collection by Elīna Dobele is carried out by the professionals — graphic designer Zigmunds Lapsa, photographer, «Foam Talents 2016» nominee Andrejs Strokins, stylist Dāvis Dāvids Sakne and model Alisa Znaroka.