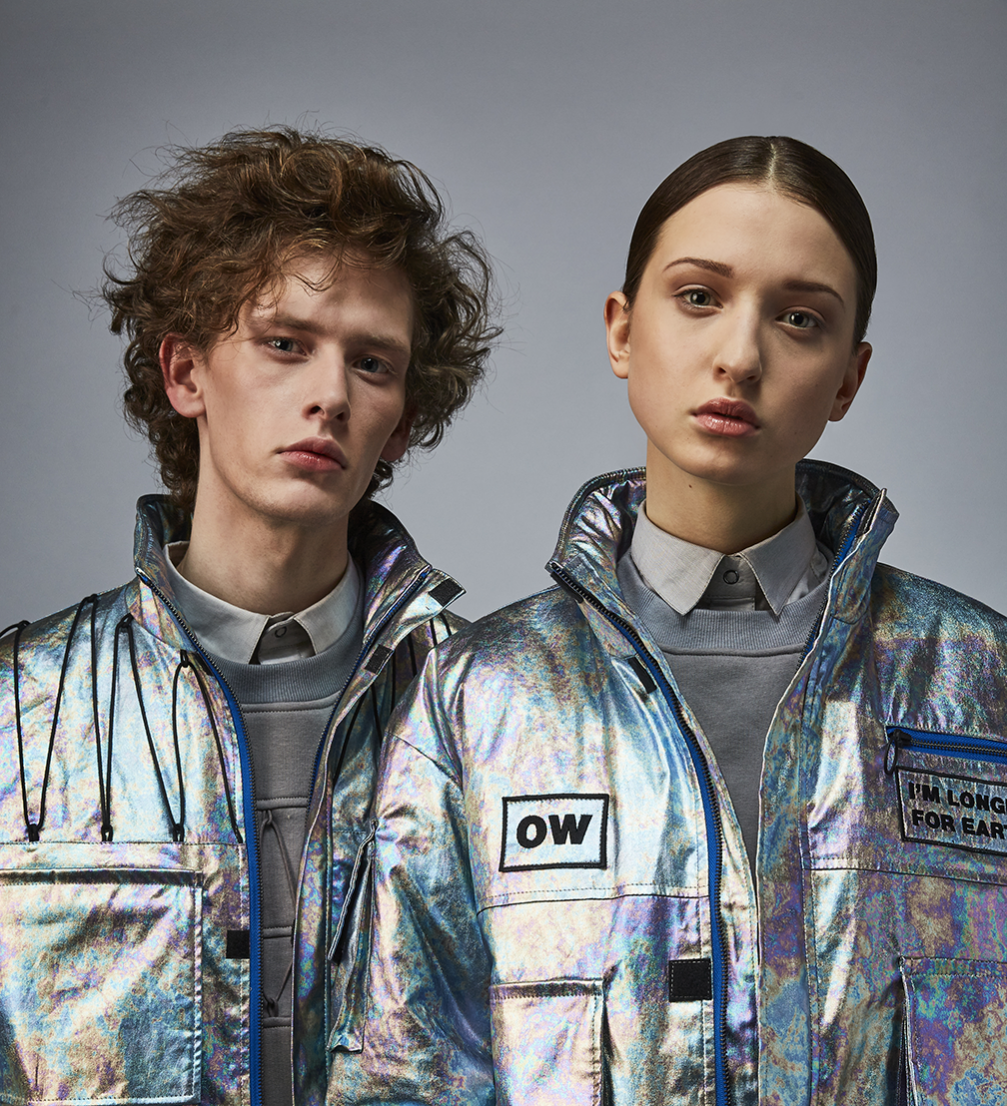 High street fashion label «One Wolf» has launched its autumn–winter 2017/18 unisex collection «Lander» during the Riga Fashion Week. «Lander» is a spacecraft which descends toward and comes to rest on the surface of an astronomical body. The newest collection is a story about a Man named Lander who has landed on Planet Earth.
For «One Wolf's» collection «Lander» designer Agnese Narņicka found inspiration in real space missions in which astronauts have to spend more than a year away from their homes and families. Asked what they missed most during their long missions, the astronauts replied: «Family, friends, fresh air, gravitation, fresh fruit, vegetables and swimming in clear water».
The associations with travelling far off into space have been chosen to reveal two poles: on the one hand, people's ambitions and dreams of achievement and discovery, and on the other the primal longing for familiar, everyday things. These contrasts are reflected in the collection through the choice of materials, colours and textures. There are references to both astronaut clothing and apparel worn every day here on Earth. Many details, fittings, embroidery, various types of cotton as well as innovative fabrics and clever, constructive pattern solutions dominate the collection.
The «One Wolf» garments and accessories are currently showcased in United Kingdom, Canada, and the Netherlands, and since 2017 also in Japan. In July, 2017 «One Wolf» will present the collection «Lander» during Helsinki Fashion Week in Finland.