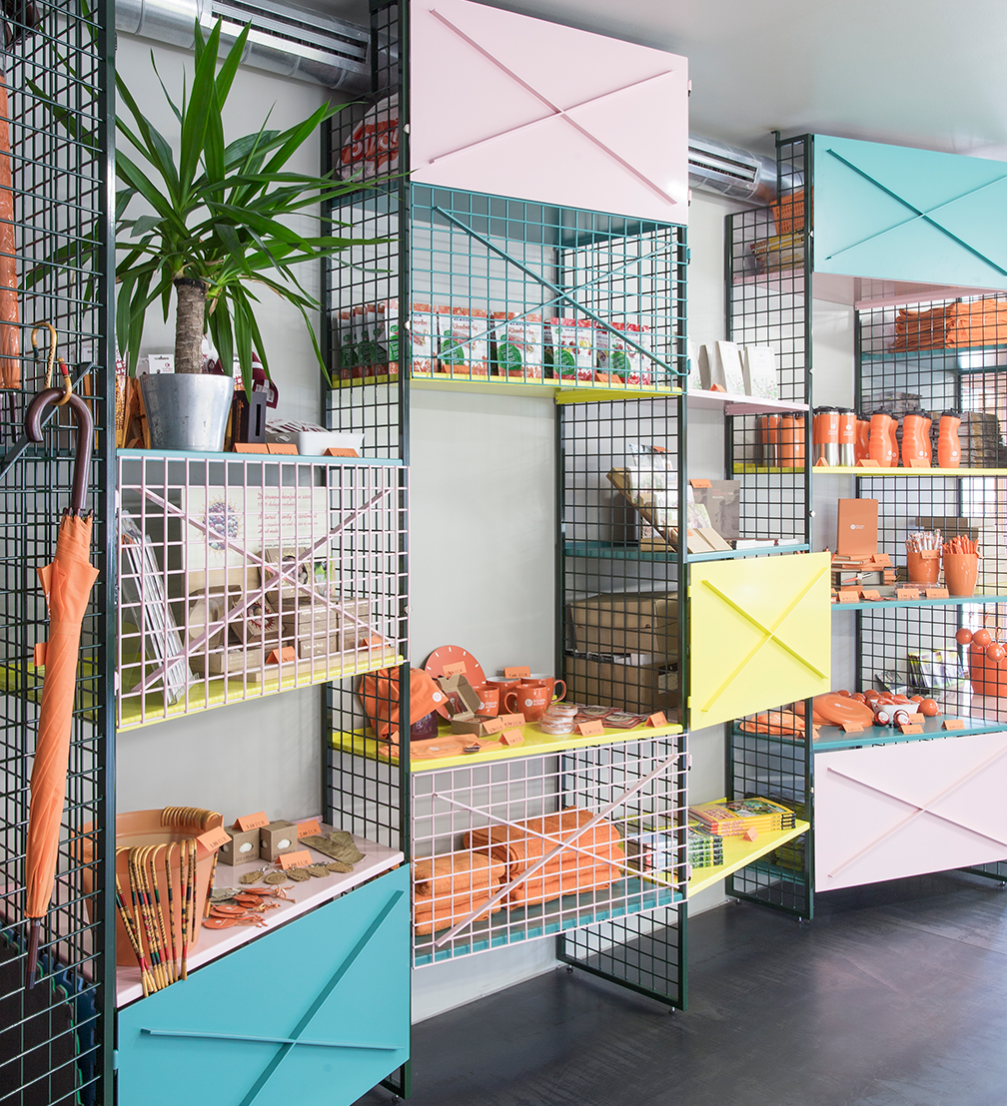 Architecture and design studio «Sampling» has designed a new, colourful interior for the Gutman's Cave tourism information centre in Sigulda.
Following a successful collaboration in 2012 when «Sampling» designed the interior of Sigulda city tourism information centre, the studio was offered to modernise the Gutman's Cave visitors centre. Sigulda and its surrounding natural sites, such as Gutman's Cave, are among the most popular touristic destinations in Latvia. Designers Liene Jākobsone and Manten Devriendt decided to replace the pinkish–brown «Euro renovation» of the cottage with ascetic light grey walls, steel sheet flooring and modern ceiling lights. The main accent of the space is a colourful and asymmetrical grid system that serves both as shelving for displaying souvenirs and informative materials of Sigulda and as a counter and workplace for the employees of the visitors centre. In the lower part of the space the shelf transforms into a lockable gate that keeps the belongings of employees safe.
The geometry of the shelving is built from a metal wire mesh with a 5x5cm grid, and the system features open shelves, shelves with a transparent door and shelves with a massive door.  The simple hinges and magnetic snaps allow for the doors to be swapped easily. The transparent and open shelves can be used for displaying merchandise, but the closed ones — for storage of various items. Light pink, yellow and turquoise shelves and doors refresh the dark green base of the shelving system. The bright orange souvenir collection of Sigulda too plays an important role in the joyful colour palette. The shelving system was designed by «Sampling» and produced in metal design workshop «Dizz».