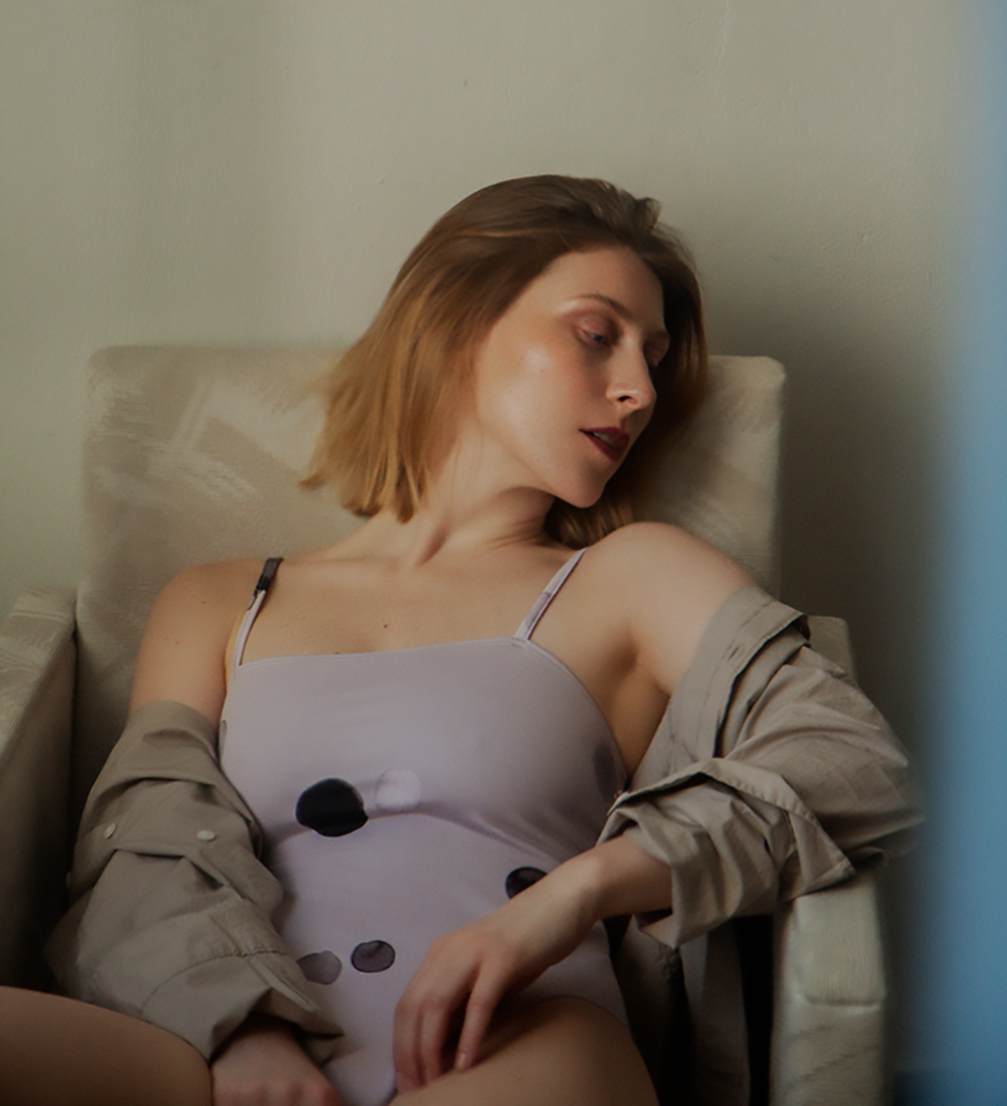 Photo by Jūlija Prohorenkova
This evening, on July 5, a new collaboration, a swimsuit capsule collection «Vika Anisko x Collar» by the brand «Collar» and photographer Vika Anisko will be presented at the concept store «Paviljons». The ascetic swimsuits of «Collar» are complemented by Vika's Anisko watercolour paintings.
The design of the collection of swimsuits is a reference to the search for harmony and inner emotional balance and the pursuit of putting one's thoughts in order. These daily individual rituals often remain obscured by the eyes of others. Therefore, the capsule collection allows us to come closer to the creative process of photographer Vika Anisko and to experience the result — watercolour paintings on «Collar» pure, ascetic swimsuits. This is also a new way of expression for Vika, since her work mostly involves fashion, portrait and still life photography.
The brand's representative Ieva Laube reveals that the collaboration has begun very naturally. Both parties wanted to talk about a unique beauty, a healthy attitude towards the body, confident personality and individual inner self, thus moving away from the standardised assumptions still made by the fashion industry. Individuality is also evident in the swimwear models, of which one won't be able to find two completely identical ones.
The presentation of the capsule collection «Vika Anisko x Collar» will take place on July 5 at 19.00 at the concept store «Paviljons», Tērbatas iela 55, Riga. Typically for «Collar» collection presentations, this will also be rather unusual for the fashion event format and will include elements of performance.