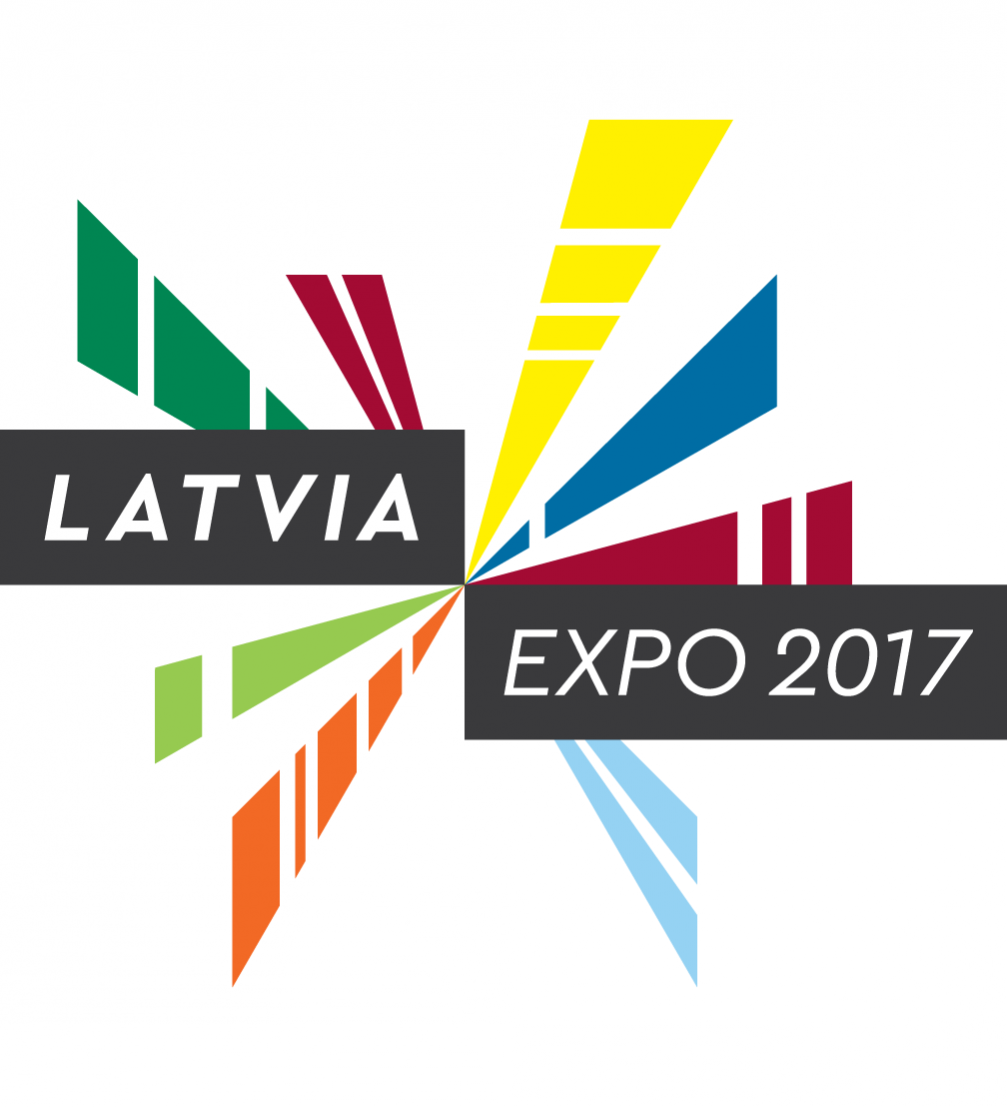 From June to September, Latvia is taking part in the international exhibition «Expo 2017» in Kazakhstan's capital Astana. The visual identity of the national pavilion was created by the design studio «Formup» and is based on the idea of Latvia as a meeting place.
The participation of Latvia in «Expo 2017» is organised by the Latvian Chamber of Commerce and Industry who chose the exhibition's motto «meeting place Latvia — energy is in our nature». The visual identity is based on a longer description of the concept: «Thanks to the advantageous geographical location, Latvia has been a meeting place between people, companies and countries for centuries as long as transactions have been made. (..) We are accustomed to be open to these intersections, accommodate them and create conditions for successful conversations and transactions and for people to feel at home. (..) New meetings — new energy.»
The idea of crossroads, meetings and diversity can be easily seen in the visual identity of the exhibition. «The Latvian exposition logo was designed adaptive, which gives the opportunity to vary with its appearance, whilst preserving the visual core. This was more of a pragmatic reason, given the amount of different formats and technical conditions that differ between various types of production. It was also important to complement the identity of the main objects of the pavilion, consisting of polygons,» explains Artis Tauriņš, lead designer at «Formup».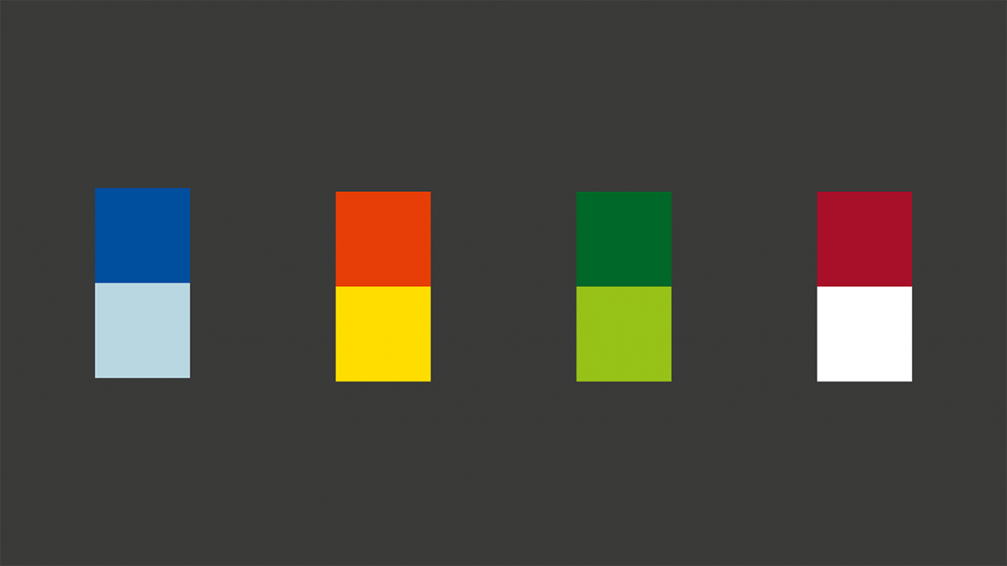 As the national pavilions in Astana are located in the premises of an existing exhibition centre and the budget of the Latvian pavilion is considerably smaller than for the previous «Expo» shows, this time the exhibition's graphics play an especially important role. Artis Tauriņš confirms that a broad range of materials were made for the exhibition: façade and interior banners, info stands design, pouffes for sitting, various printed materials, souvenirs, and digital materials. The Russian language, which is a daily conversational language in Kazakhstan, has been used in the interior and printed materials, whereas the façade banners feature the official Kazakh language.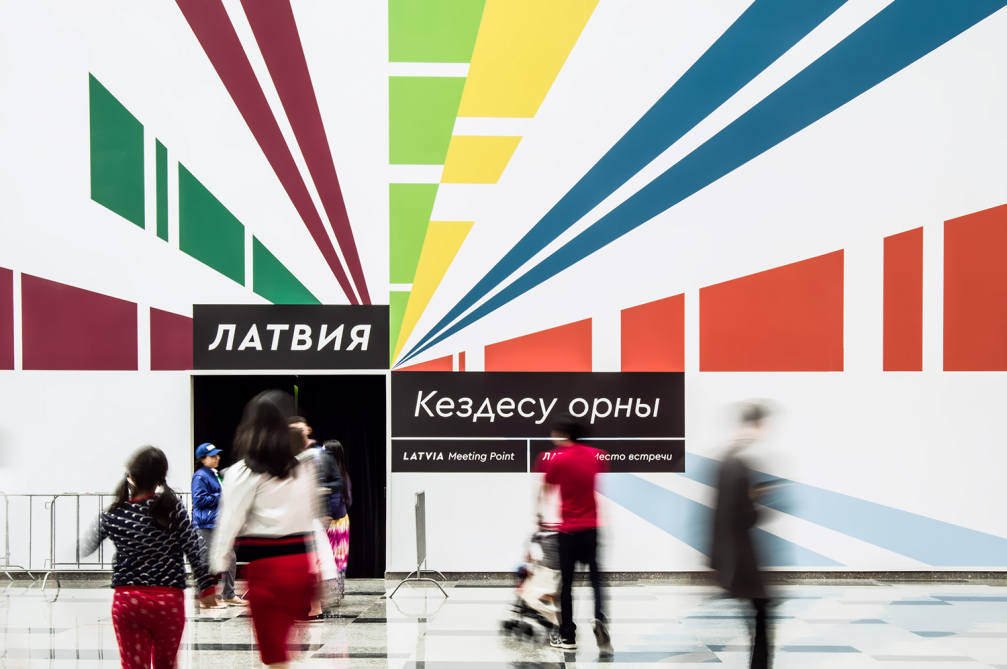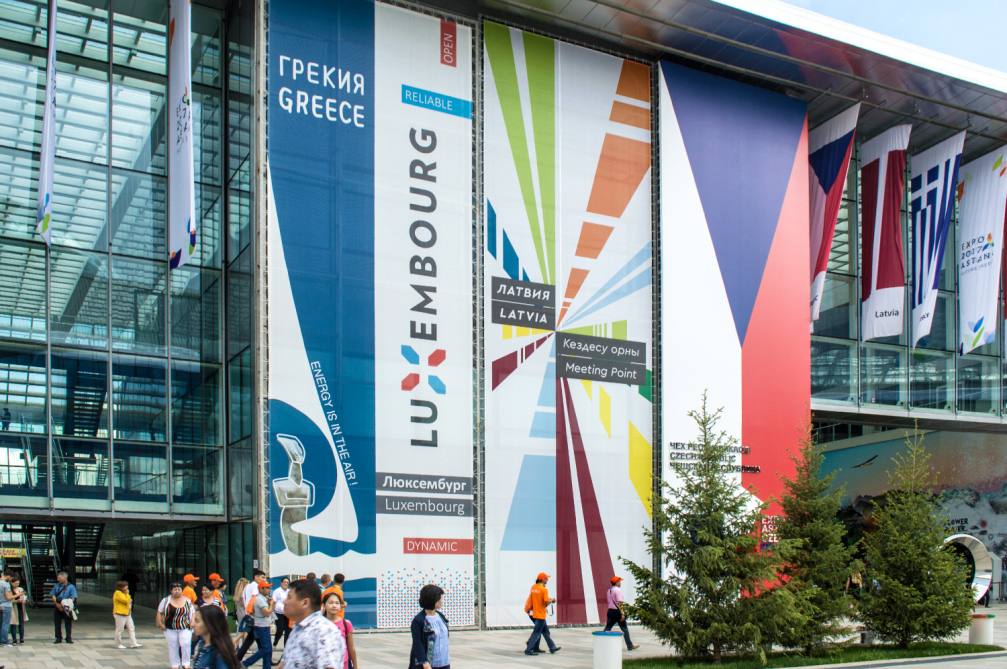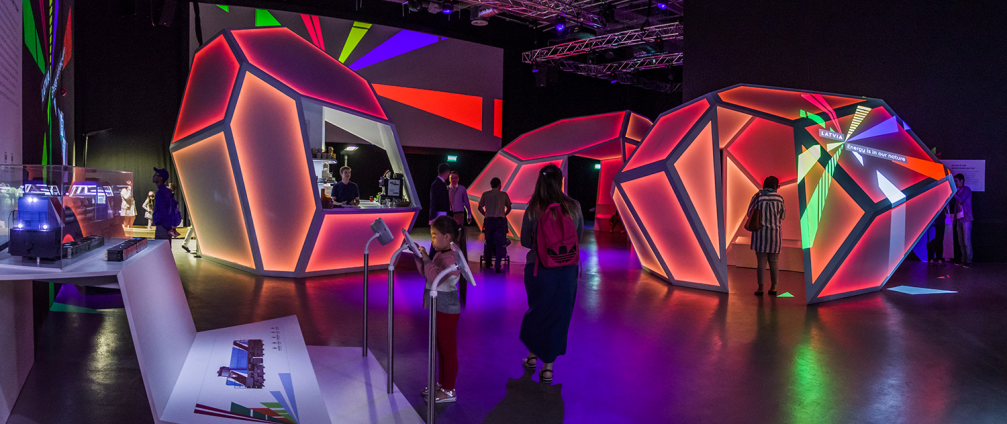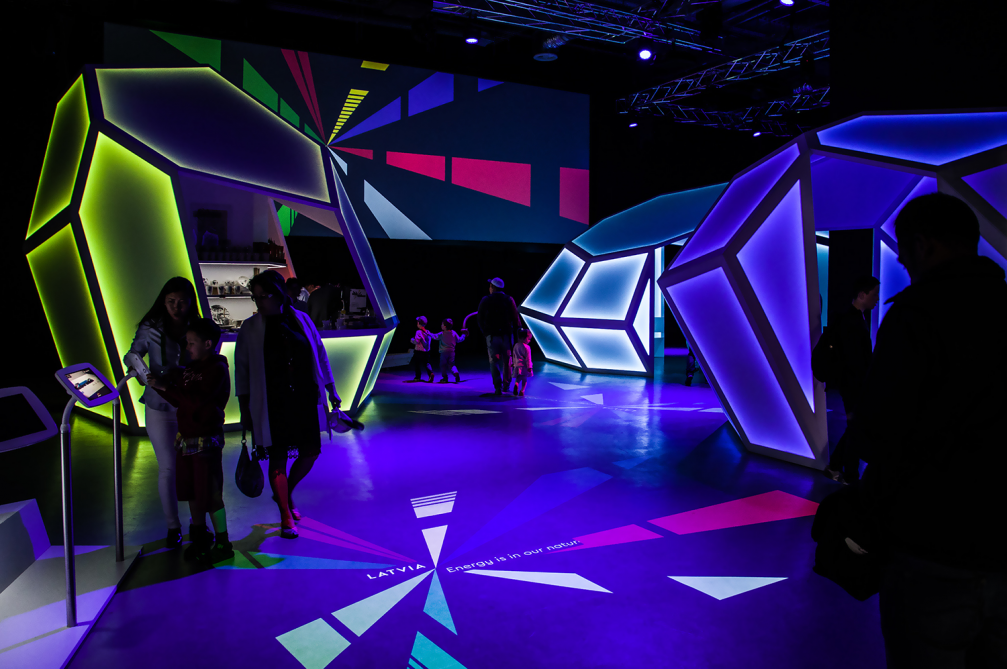 In the Latvian pavilion in Astana, there are three small, multifaceted spaces, illuminated in different tones. Two of them provide 3D reality consoles, which allow the visitors to experience Latvian nature, bobsleigh track in Sigulda, and the cityscape of Riga, while the third is a souvenir shop. The design of the exhibition was created by the architect's office «12 līnijas» — architect Agnese Lāce, Renāte Pablaka, Kristiāna Šakina–Novika, Dita Oberšate, Krišs Smildzers, Indra Jankovska, and Rihards Vietriņš. The producer and creative director of the Latvian Pavilion is Ansis Egle.
The Latvian pavilion presents possibilities in the fields of transport and logistics, tourism, information technology, higher education, and other fields. A special place is reserved for «Latvian Railways» and its hydrogen locomotive model. The global exhibition «Astana Expo 2017» will remain open until September 10.