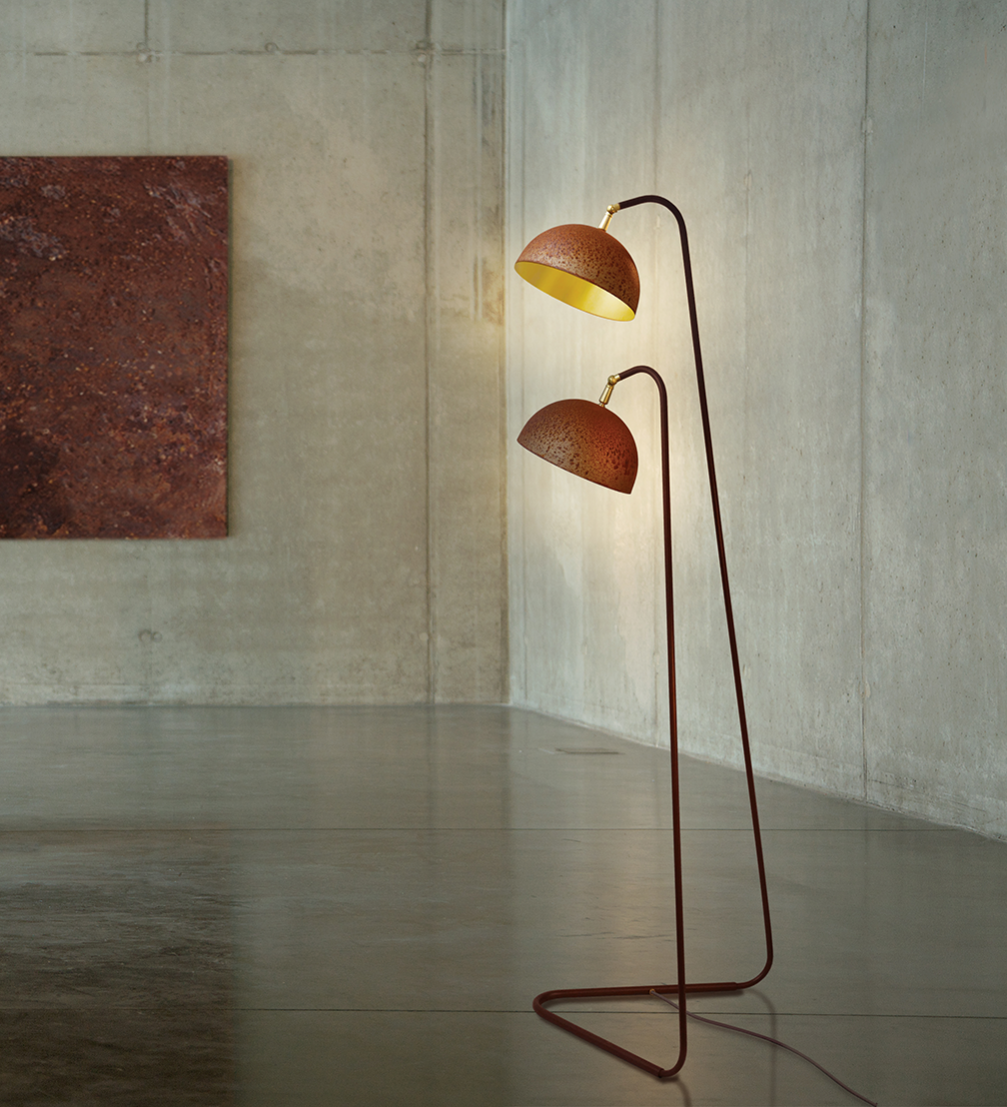 The lighting brand «Mammalampa» has created a new lamp «The Queen Double» which continues «The Queen» collection that can be recognised by clean lines, simplicity and strong contrast of the materials. The exterior of the lamp is made from corroding steel, while the inside is covered with gold plate.
By feeling beauty of raw materials and possibility to bring them into a form of an object with the function that brightens environment, «Mammalampa» has been shaping lighting fixtures since 2009. Within «The Queen» collection the lighting brand continues to present the materials in an unexpected light — the most valuable of metals meets the poorest. The core of the «The Queen» series is a rusty, corroding steel finish contrasted with 23.75 carat gold on the inner reflector of the lamp. The spherical gold–plated form creates the illusion that the entire inner surface of the sphere radiates light. Both surfaces are entirely handmade and no two «Queens» are the same. The «Queen's» golden shine is guaranteed by the handcraft of expert goldsmiths, while nature draws spontaneous and unpredictable patterns on the rust.
The latest newcomer «The Queen Double» has a fresh look which stands out by its geometric and organic patterns. The shape of the lamp is made of graceful yet stable legs that make it easy to vary the position of the lamp in the room. The lamp is designed by the designer and founder of «Mammalampa» Ieva Kalēja.