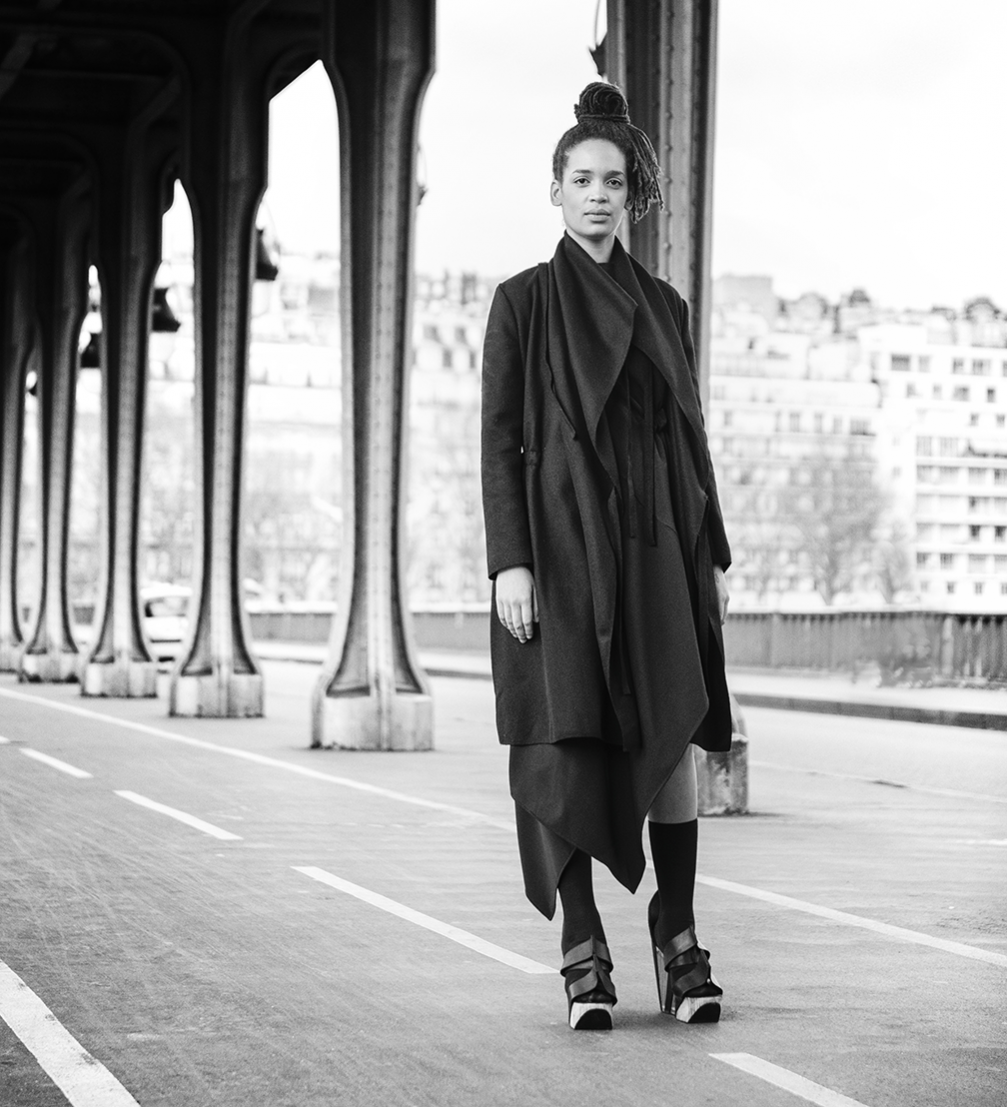 The autumn–winter collection 2017 by fashion designer Baiba Ladiga–Kobayashi features easily transformable, combinable garments for women in a monochrome colour palette. They are inspired mostly by forms of Japanese architecture and designer's observations of nature.
With its autumn–winter collection 2017 the fashion brand «Baiba Ladiga» continues to explore minimalism and laconic forms and gives up decorative details. The collection consists of dresses, tunics, jackets, trousers, and coats that are easily transformable, thus creating new silhouettes and variations. They can also be mixed with garments from brand's previous collections.
The designer says that the new collection was inspired by the details of the works by Japanese architects Tadao Ando and Arata Isozaki, as well as by nature observations and organic forms. The collection is based on personal feelings and reveals fresh solutions and searches for new constructions.
Baiba Ladiga–Kobayashi emphasizes the importance of sustainability in her design process and aims to create garments that are friendly for both nature and a human body. She also tries to use all volume of the fabric. The designer pays extra attention to the quality of the material and follows the principles of zero–waste fashion. The new collection is also mostly created in the innovative draping technique, which allows to mock up different ideas on a mannequin, thus experimenting with various silhouettes and managing the amount of fabric. The collection stands out with tangled details, asymmetry, multilayers and geometric shapes.
The brand, created by Baiba Ladiga–Kobayahi in 2014, offers two seasonal collections per year. Currently, it is focusing on the development of its export capacity. The latest collection has been presented in international exhibitions in Europe and Japan. While the style photographs were taken in Paris in collaboration with French artist Beya Gille Gacha.