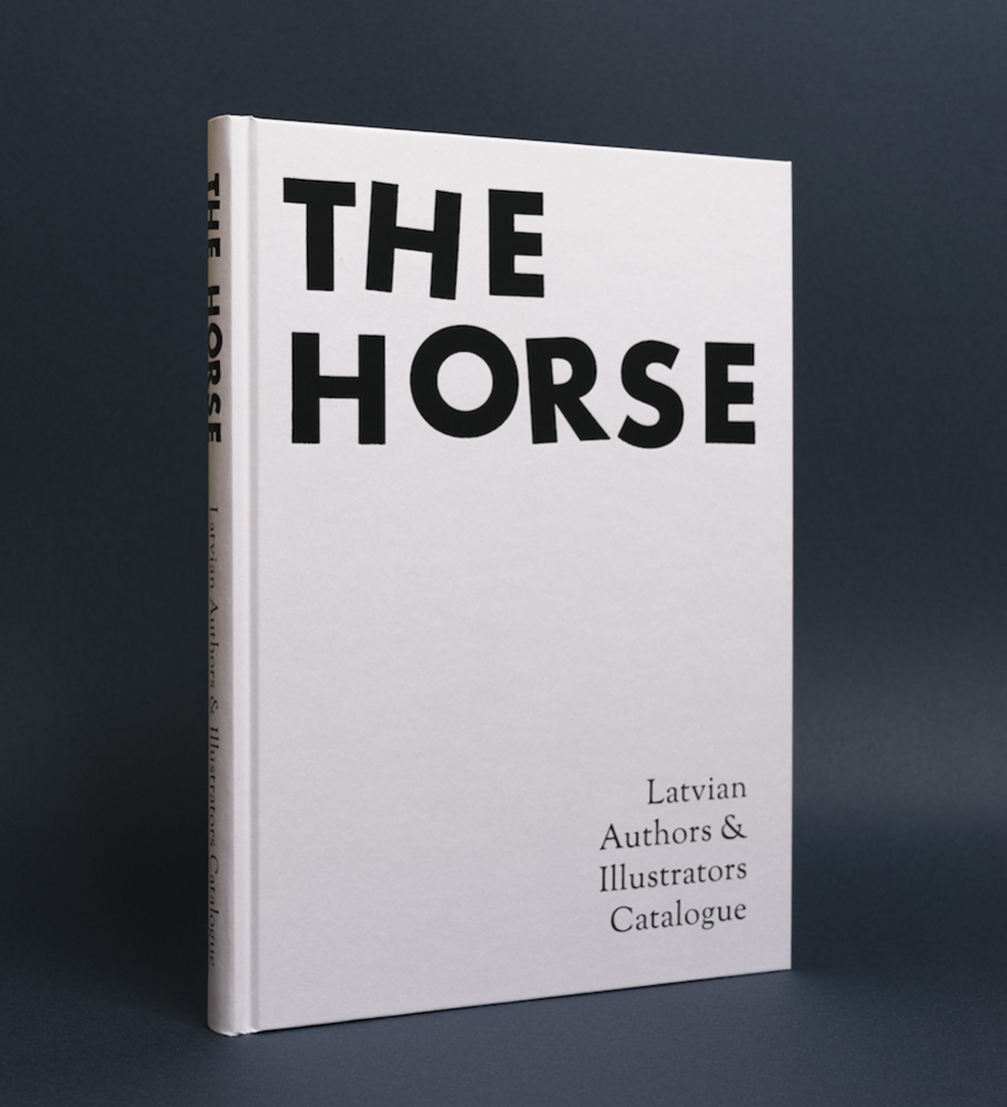 The «Latvian Literature» platform has issued a large format book of fiction for children titled «The Horse». The catalogue comprises works by 20 Latvian writers and book artists of different generations and is intended as a visual material to present contemporary Latvian illustrators and authors of children's literature to book industry professionals worldwide. A limited number of copies will be available in stores.
Stories Editorial November 17, 2017
The «Latvian Literature» team came up with the idea to create a large–format picture book that would catalogue Latvian illustrators and writers of children's books while preparing for the London Book Fair 2018, in which the Baltic states will be the Market Focus countries. The book consists of 20 illustrated stories about a horse, comprising the works of 20 renown Latvian writers and 20 artists of different generations.
«Horses can symbolize many things, usually connected with teamwork and mutual trust. In this case, the horse represents the collaboration between the writers and artists. Illustrating a book is, without a doubt, an endeavour where teamwork and ability to rely on each other is of crucial importance. The ability of the authors to take into account the little reader's world–view, their way of perceiving and thinking, is equally important,» the compiler and editor, Santa Remere, elaborates on the theme of the catalogue.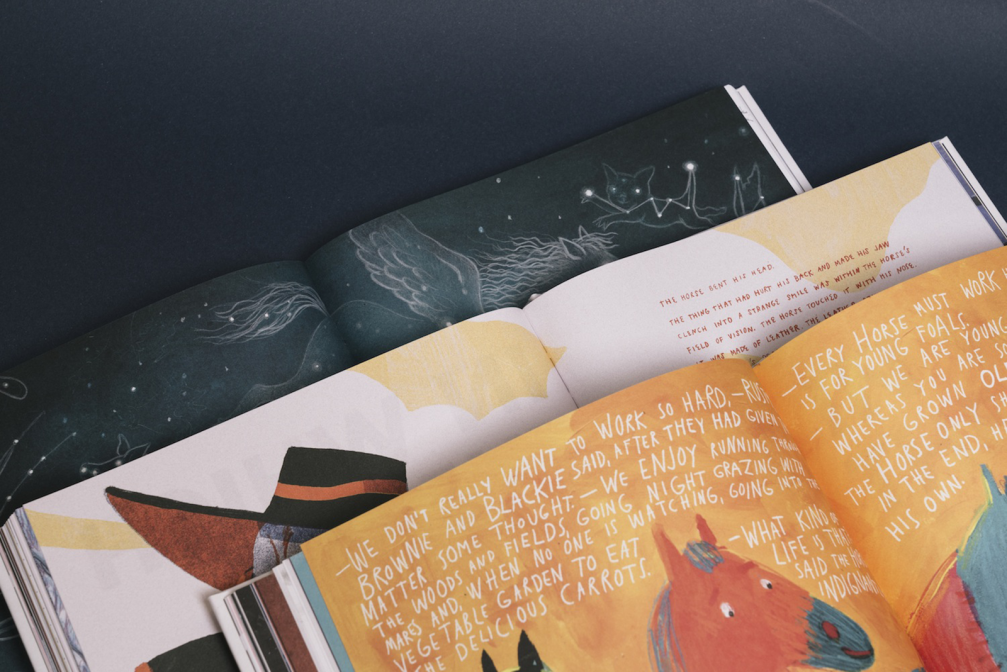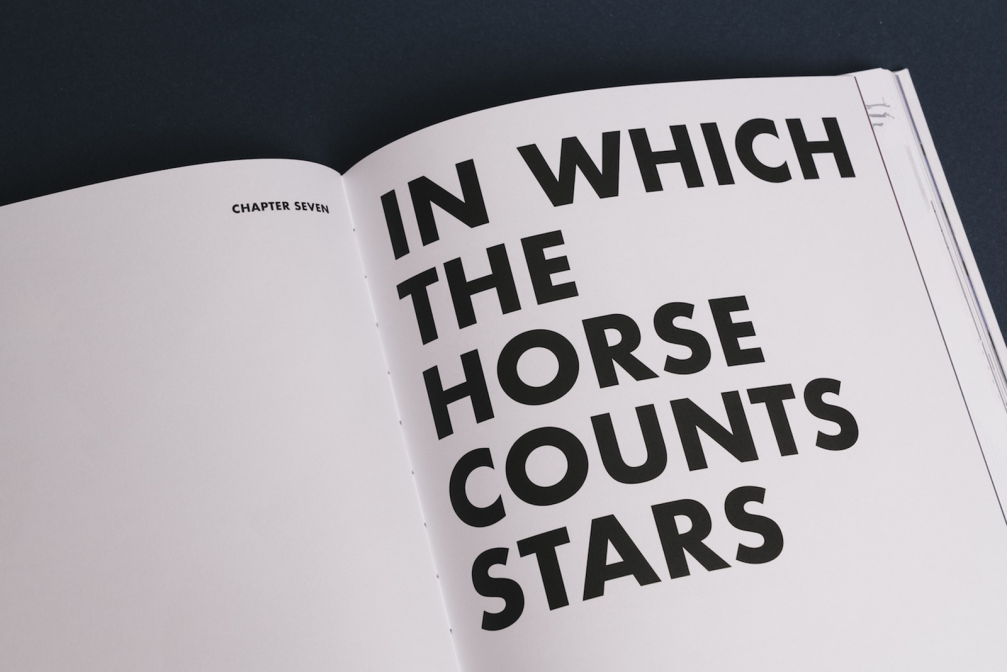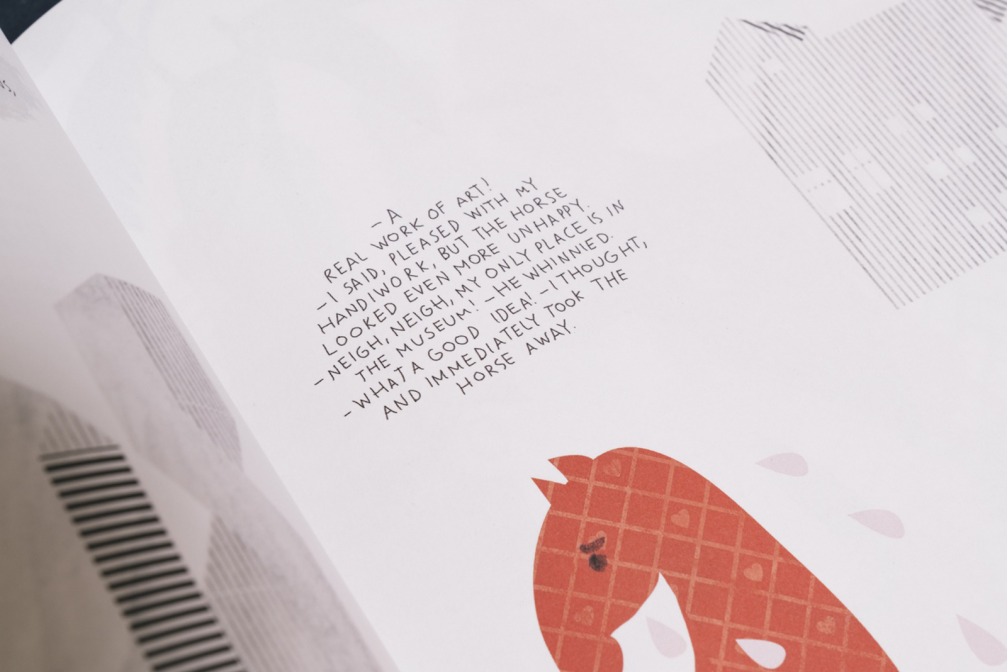 Santa Remere asserts that working on the catalogue was like working with true masters: «This meant that we could afford to be brave and experiment artistically — drawing lots is not how usually authors find illustrators for their work or vice versa. We invited twenty renowned Latvian writers of children's books to write a chapter about a horse, and they were randomly assigned to twenty excellent and talented book artists. The diversity of writing styles and themes was great — ranging from fairy tales and fantasy stories to psychological realism, comedy, historical pieces and hints of the American Western. Illustrators started their work as soon as they received the stories, adding their vision and interpretation of the horse symbol to the story, and showcasing their unique style in three–page spreads.»
The job of editing the art in the book was assigned to Rūta Briede and Juris Petraškevics, whereas the layout was designed by the «Rabit!!» art collective. The stories were translated into English by Ieva Lešinska–Geibere.
The catalogue is mainly intended for the international representatives of the book industry, however a limited number of copies will be available in several bookstores in Riga — «Nice Place Telpa» culture space, «Mr Page» bookstore, «Istaba» gallery, «Robert's Books» book cafe, and in the National Library of Latvia («The Friends Room»).
Illustrators of the catalogue
Anete Melece, Anna Vaivare, Anita Paegle, Vivianna Marija Staņislavska, Reinis Pētersons, Aleksejs Naumovs, Gundega Muzikante, Māra Viška, Pēteris Līdaka, Edmunds Jansons, Elīna Brasliņa, Ernests Kļaviņš, Maija Kurševa, Mārtiņš Zutis, Rūta Briede, Juris Petraškevičs, Liene Mackus, Roberts Rūrāns, Rebeka Lukošus, Zane Zlemeša. 
Authors of the stories
Rasa Bugavičute–Pēce, Inese Zandere, Juris Zvirgzdiņš, Māra Zālīte, Ieva Melgalve, Leons Briedis, Uldis Auseklis, Luīze Pastore, Pauls Bankovskis, Sergejs Timofejevs, Kārlis Vērdiņš, Ērika Bērziņa, Maira Dobele, Jānis Joņevs, Daina Tabūna, Māra Cielēna, Ieva Flamingo, Inga Gaile, Ilmārs Šlāpins, Juris Kronbergs.