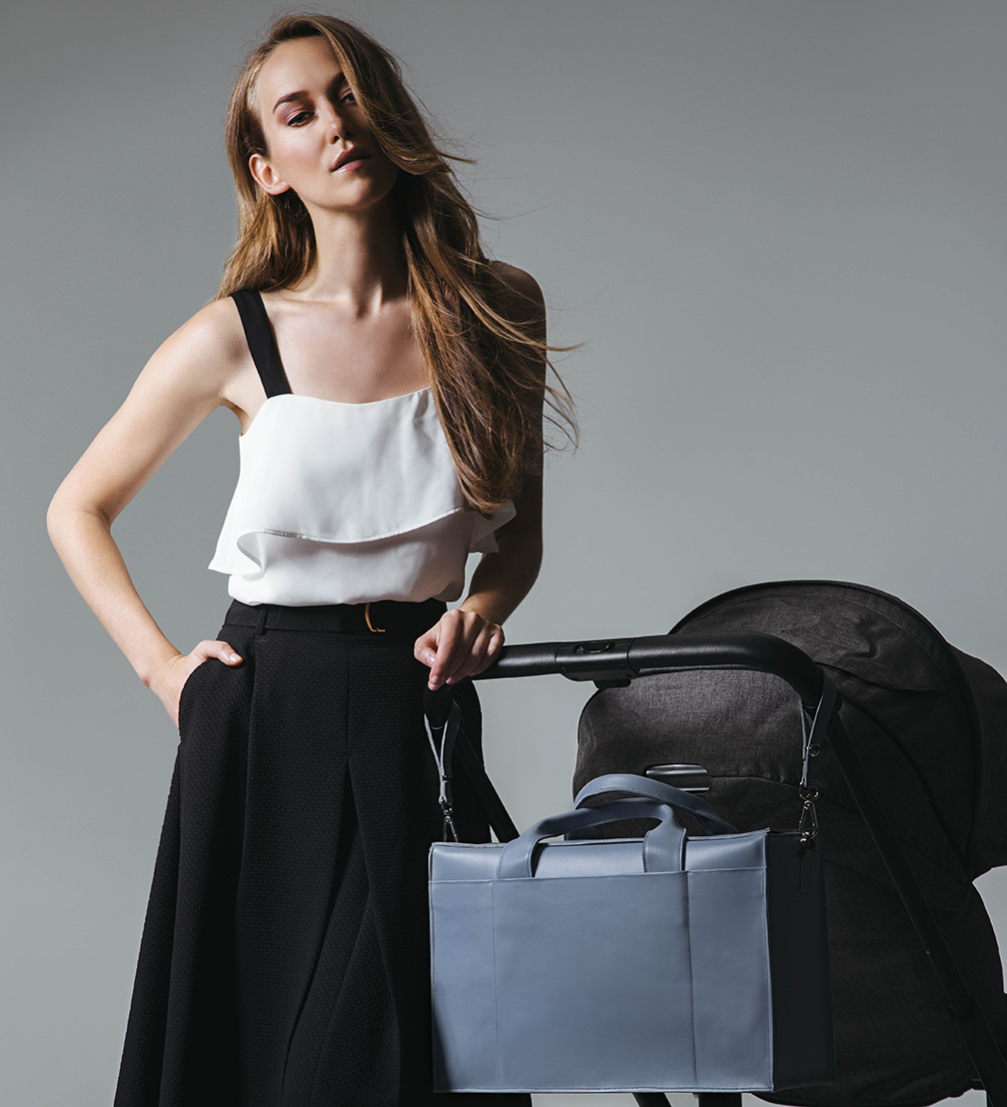 «Briah» is a new accessory label, founded by Latvian designer Zīle Dāvidsone. It offers bags that reflect a woman's personal style during the period she takes care of her baby. The first «Briah» collection includes two size stroller bags that can be used as over shoulder bags and are useful long after the baby has already grown.
The brand «Briah» follows slow fashion movement and philosophy of Nordic minimalism, making bags not just for one season or year, but bags which will last a lifetime or as long as the woman likes them. The first collection of «Briah» includes two elegant stroller bags each, masterfully created using natural cowhide, while maintaining a laconic design with an emphasis on functionality. Bags can easily be transformed into an over the shoulder bag, by attaching the provided strap. They can also be attached to the stroller, as well as be used as a travel bag for a short trip or flight. There is nothing excessive, only the most essential — in form, proportion, and detail — because the character and finishing touch for each bag is inspired by the woman herself.
With the arrival of a new baby, a mother experiences a myriad of emotions. There is a plethora of unbridled joy, but she is often worried and anxious. The woman has to redefine herself — her daily duties, thoughts, also her appearance and accessories. She knows that priority shall be given to comfort and functionality. But what about her personality, unique traits and all the whims she used to have? «Briah» bags are designed to create an elegant and tasteful alternative to the ordinary and unaesthetic stroller bags.
«In one of my professions, I follow my passion to create aesthetic and functional products, while, in the other, I help, assist, and support women during the most important stage of their lives. The creative intersection of both of my professions is the genesis of the brand «Briah» — bags for women and mothers. Bags that simultaneously act as an assistant and provide asylum and refuge when necessary: their size, multiple compartments and ease of use enable them to comfortably hold all the necessary products required for the baby, as well as all the feminine accessories required for the mother. Because, after all, a woman will be the best mum only if she cares about herself as well and is accepted as an individual,» emphasises Zīle Dāvidsone, the designer and doula, who also has founded the «Black Bag» brand.
«Briah» products are available online.