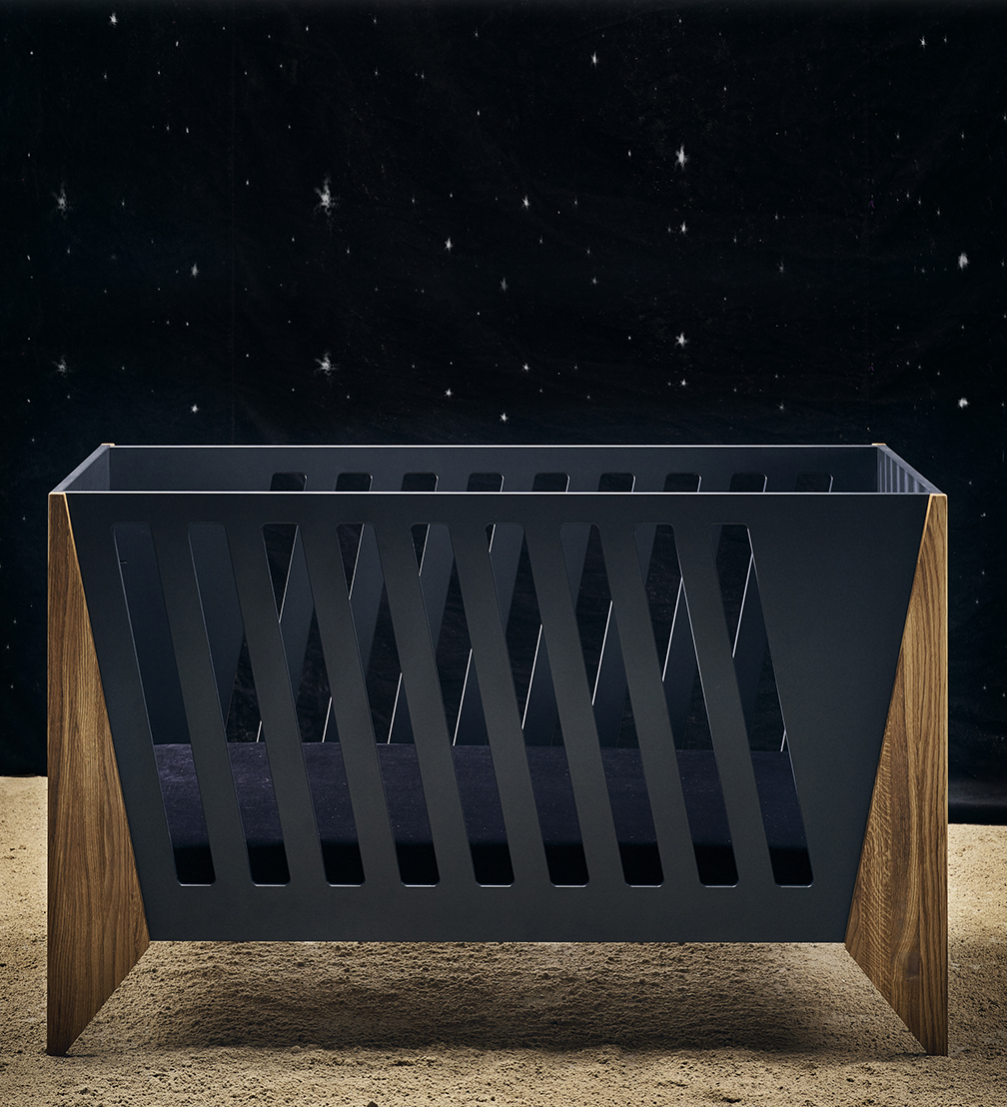 Last year, the furniture and interior accessories brand «Nordi Furniture» revealed its new furniture collection for kids and youngsters — «Kidson». The central element of the collection is a baby crib in black or white combined with natural oak.
«We wish our kids to be self–reliant in their thoughts and deeds; we hope they take new roads and search for new horizons. Laws of nature are fair and tough; the same goes to the world around us,» is said in the description of the new collection «Kidson» by «Nordi Furniture». This furniture collection for children and teenagers aspires to highlight the connection between nature and a human being through its visual appearance and the materials. Although the collection features closets, chest of drawers and chairs, the central element of «Kidson» is a baby crib.
The designer of «Kidson» and founder of «Nordi Furniture» Miks Pētersons compares the bed to a cozy, grass–covered mountain saddle, where to rest for a while before a long, upcoming journey. The colour frame for this collection is black and white, combined with natural oak. The colour selection is not accidental — the raven black symbolizes the intelligence of the bird, while the seagull white, according to the designer, is related to freedom and joyfulness. While the oak represents longevity and the qualities that can be passed over to the next generations. The collection is made using environmentally friendly materials — MDF plates and European oak, finished with water–based paints and plant–based oil.
«Nordi Furniture» is a Latvian brand that creates furniture and interior accessories for both private and public spaces. It can be often seen at international exhibitions. For example, this month the «Kidson» furniture was on view during the exhibition «IMM Cologne 2018» in Germany, while the Latvian audience was able to see them at the «Design Isle 2017» exhibition that took place last October in Ķīpsala, Riga.