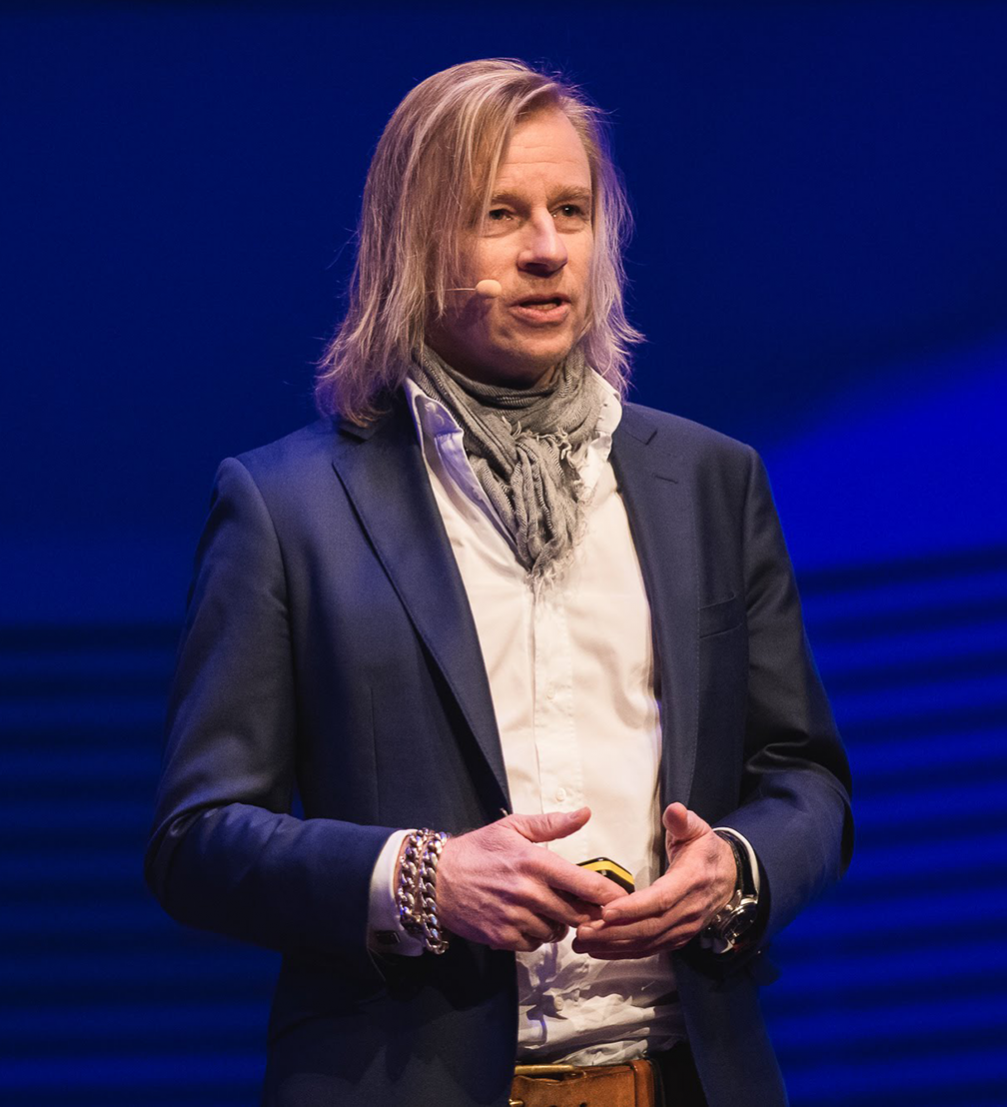 Niklas Frings–Rupp. Photo by Valters Pelns
After working for agencies like «DDB London», «TBWA Germany», «Springer & Jacoby», «Jung von Matt» and other big names and collaborating with clients like «BMW», «Mini», «Apple», «Media Markt», «GlaxoWelcome», «Der Spiegel», «Unicef» etc., in 2003 Niklas Frings–Rupp and his friend Oliver Voss, one of Germany's leading creatives, founded Miami Ad School Europe.
In the beginning, Miami Ad School Europe, located in an old hospital in Hamburg, had only twelve students. Today it has grown into an institution with several learning programmes, hosts more than ninety students of about thirty different nationalities and has expanded also in Berlin, with opening part–time locations in Stockholm, London, Amsterdam, Paris and is planning to open a school in Shanghai.
After first working years Miami Ad School already started to collect awards and soon became the most awarded school in the world, collecting the top prizes at all major student award shows like German «Student of the year», Dutch «Student of the year», the first–ever Lüerzers Archive International Student of the Year etc. Moreover, not only students have been rewarded, but also the teachers. Since Niklas has been a mentor for lots of awarded student works, he has been named the «World's Best Tutor» by the International Award Committee of D&AD. Miami Ad School Europe has been named as the most creative school in Germany for the last three years.
This February, Niklas Frings–Rupp was the special guest and speaker at the creative industries conference «Subject: Creativity» in Liepāja. There he not only talked about his work at the school and advertising field in general but also held a workshop for young advertisers from Latvian Art Directors Club (LADC) School together with creative director Armands Leitis from the agency «Guilty».
You have seen work of LADC School current year's students, also have been a teacher to our grand creatives Voldemārs Dūdums and Armands Leitis in Miami Ad School, and probably seen a bit from our industry. Have you established a certain impression of Latvians in advertising field so far?
I don't know your industry in particular, but of course, I have a fantastic connection to Latvia thanks to Voldemārs and Armands. They have done super cool work during the school. From all ten ideas that LADC students presented in my workshop, I liked one idea very much. It is noticeable that if students would have a second look at their work, they probably wouldn't present it anymore. It is not a particular thing in here, but it happens often, in general.
It depends on how much someone likes to be tough to oneself, and how much someone really questions «is this good what I did?» and «am I feeling too comfortable for my idea or not?». You should be the hardest art director to yourself. If you question your ideas, it is not always about looking for things that don't work, but it is also about pure logic and enjoying seeing what you have made. Sadly, but quite often the belly tells you, is your idea good enough or not. People don't like to hear that. Actually, it means that you should spend some more time working on it. And usually, it is the part where the fun starts.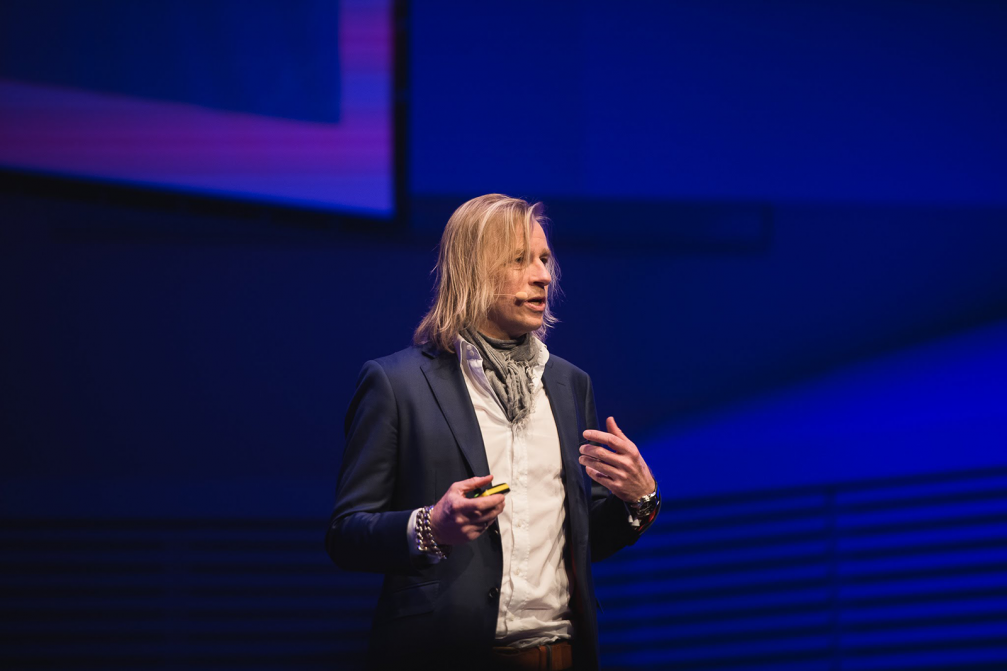 How did you come up with the idea to start an advertising school and quit working in agencies?
It started when Oli (Oliver Voss — ed.) and I wanted to take part in Gumball race — crazy car race where you travel within three days in the USA without regulations. Eventually, we decided we didn't want to participate and wouldn't feel comfortable there, but we had bought our tickets to the USA already. Oliver knew people, who are running an advertising school in Miami, and offered me to hang out and teach a little bit there. The guys Oli knew were owners of the Miami Ad School. I was very excited about people, spirit and vibes there and fell in love with it immediately. We both did. So we thought it would be really cool to have it also in Europe. We proposed this idea to the founders, and a short time later our own school doors were opened. Before that Miami Ad school had two other locations opened in the USA already.
Was it hard to switch your profession to teaching?
No. Teaching is wonderful and very motivating. School is like the best agency I can imagine. You have to work with people with huge enthusiasm, because they are there voluntary, want to learn and are very passionate. I work with very open people that like to change things.  It is a great environment, and there is a spark of creativity every day — way more than I have experienced in agencies sometimes. It's not that much about changing my professional title but that I'm dealing with more ideas than before. Teaching, in my opinion, is not about making students to follow an advice, but nurturing their talent. It is more about fostering them, not telling to do this and do that.
But how about willing to make your own personal projects? Isn't it a sacrifice?
In my opinion, work with ideas and projects has always been a teamwork. I have never had that feeling «oh, this is my idea», and have always loved to work in a team, so working with many student projects is the biggest gift I could get. One of the people I really admire from the industry is Johan Kramer, one the founders of international creative communications agency «KesselsKramer» in Amsterdam. He taught me that ideas are always for sharing, and to be open to give them away.
Don't keep your ideas and don't say they are yours. The only scary thing about giving ideas away is when you have only one idea. But if you're creative, hopefully, you have plenty of them.
How has the school changed since you opened it?
From my point of view, the school has not changed that much, but a lot have changed in the world — media, different approaches and ways how things are done. School has always been about being idea–driven; it has never focused on media. Our main goal is to teach how to create the best solutions. Solution is a king, and this is what we have kept. Of course, for the output of things, there are more tools than before, and you can express yourself better.
But since the industry is tough, probably you have seen lots of the opposites as well.
Yes, but what we are trying to give in the school is not that you become a good advertiser, but good idea person who can solve problems in a creative way. It doesn't matter where you will use these skills afterwards. Our main idea is always to give students a toolkit they can apply in a way broader rage, not only being hired by an agency and working for clients. It's about what you can do with your creative brain and tools that you've got.
In meeting with LADC students you said that money, unfortunately, is everything that actually decides. How can creative people change something in a world where money has the main voice?
I think that no one is altruistic out there. The main thing in advertising always has been to sell something, and it hasn't changed. There is no difference if you want to sell a product or build your brand to sell yourself. It's always about increasing the value of something, and it has always been the reason for communication. Of course, you can use it for good purposes too. Also, if you want to do something good, it doesn't mean you have to do it in 100% of your time. Maybe it's cool when you invest 20% of your time and 80% you do the same but for commercial reasons. If you balance it in this way, it might work out. Then you can see if it's possible to earn a living and still do something good. The great thing about communications nowadays is that if you really know how to play all the instruments of it, you can do everything. Look at the many cases where people have donated for something and made a good cause. Usually, there has been communication behind it. It is a super important element in our life because communication helps us to understand brands and know what you get things for. So, you have all the tools to promote what you do. I think that's the best platform to have altruistic thoughts in a certain way.
What would be your advice for advertising students and others who want to work in this field? Where to get ideas? The most popular answer is to live with eyes and ears open and throw yourself into experiences.
The creation of ideas comes along if you like what you do. Then you start to surround yourself with these things. If you want to do something for coffee, it is worth to drink coffee. It's not just about looking at it. Drink it, smell it, taste it, touch it, see what's different and surround yourself with it. That's the standard thing. The rest is how you deal with it. Somebody needs to work in a team, somebody has to be on their own, write down facts, do some research. I always have to start with research, because when you look things up and read the information, there are so many more things to read about it, and then the idea comes together by itself. «TBWA» used to have so–called brand rooms where everything about the brand was put in one room and you could see what people say about it, how communication goes, and other brand–related information. Now you can do research easily on your computer. For me, it really helps.
After a while, work with ideas could become more like routine, and whatever idea you have, the quality level on average stays the same. So, the more routine and training you have, it will be more likely that it will always be functioning and working.
To develop this, it usually involves hard work and takes some time. You need to put your ideas out and then maybe come back to them, or not. Also, you need to get your first thoughts and clichés out, because everyone has them already. Only then you start to get a little bigger.
How to know if the idea will work?
I think it takes some time to develop that feeling. People with experience have it. Of course, a student can have a range of super fantastic ideas, but he won't know the difference. Only after a certain time and lots of doing he will start to figure out what is working and what's not. For just a quick check of my ideas, I ask someone to look at it from outside, and ask myself: «Does this person react the way I want him to react? Do I know myself how this person should react?» If you can answer these questions, you already have stepped ahead. If you are not sure about the result, you need to work more.
It seems that advertising should be understandable for everyone. How to talk in a language that everyone understands, and is it really necessary?
There are quite rare cases when you need to talk to everyone. It depends on how much you channel and focus on certain message and certain group of people you want to talk to. There are so many media and opportunities where you can talk in different tonalities, languages and context about the same thing and address a different kind of people. Of course, the majority of advertising is the same, and it's not that usual to see ads that you would like to be the author of.
So it is also important to say «no» to some projects.
«No» is a very important word, and it can help a lot. At the same time, you should also always say «yes» to trying things out, to innovate and think new. In my opinion, one can say «no» to the boring things, or in the moment when you're just not comfortable with something anymore. You never should say «no» just for convenience.
Recently I red a nice article about motivation and how fast one could get demotivated for something. To get into advertising field people need to stand a certain demotivation, and only then it starts to get interesting. As a comparison, this article was using a situation when someone has worked hard with three briefs, but everyone said it's bad, so this someone starts to think he is bad for the job in general and maybe is not meant for this profession. But then you should imagine a baby who starts to learn walking. In the beginning, the poor kid is falling all the time, but after the third fall he won't be saying «I think walking is not for me because I always fall». You need to challenge yourself, but you should understand that just because you don't get it right away, it doesn't mean it won't get better.
Usually creative directors don't have better ideas, but they make fewer mistakes that are expensive to the agency and client. That's why these guys can earn more money. A junior has crazy ideas but he also need someone who would say «Oh, I burned my fingers with that one! Don't go that direction, but push a little bit more here».
What is your favourite ad you have seen lately?
There is one campaign I still consider as one of the most relevant campaigns that have been done and where the game changes. It is the «Think different» campaign for «Apple». Also, I still have goosebumps when I read the lyrics of its «Manifesto». It speaks to me about the attitude and passion that is behind and is hitting us so forth. When I look at more recent works, there are also two works I would like to point out. Although I think it's just a benchmark film, the first one is Michael Phelps and «Under Armour» film that is an outstanding piece of work by the agency «Droga5». The other one is the latest «Diesel» campaign made by agency «Publicis» in Milan.