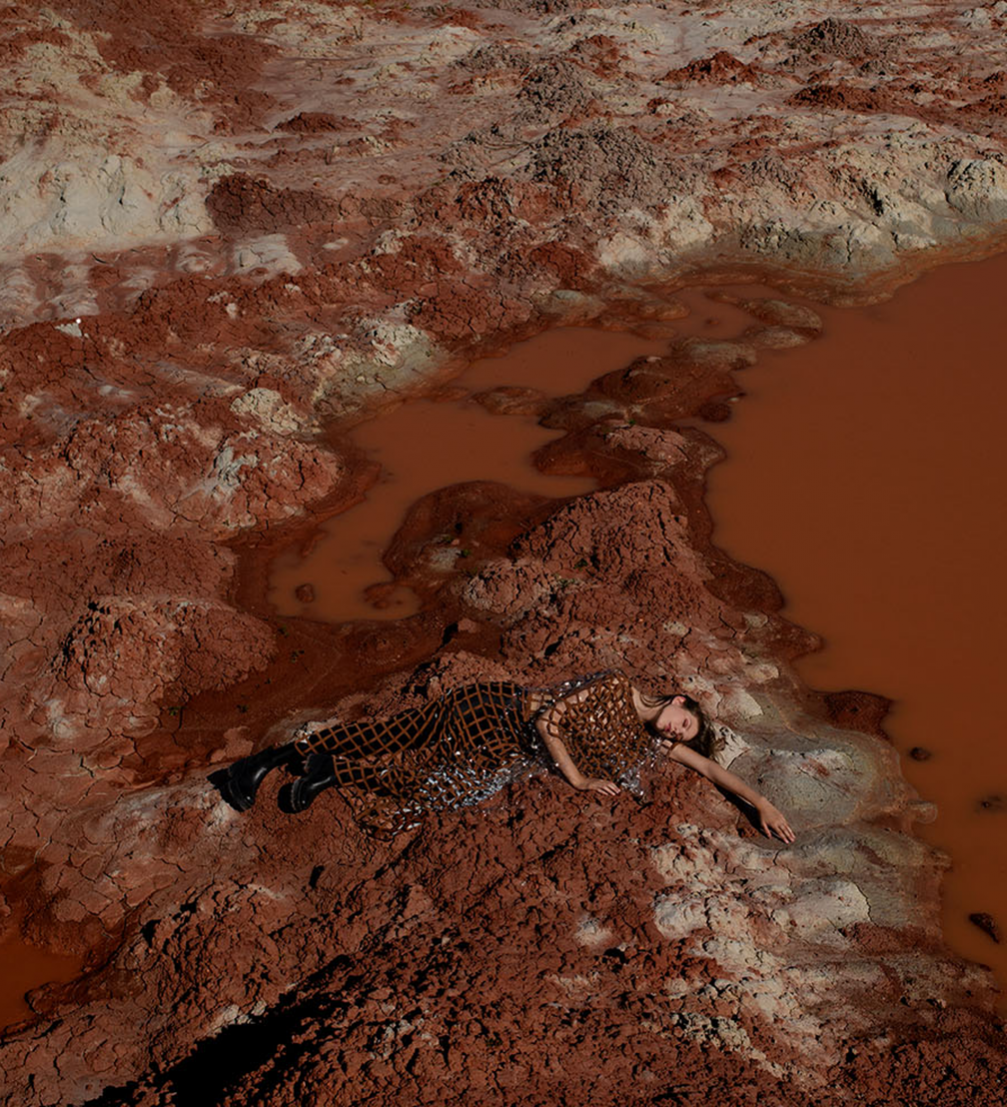 «Dust Flag» by Evija Šaitere. Photo by Kristīne Krauze–Slucka
At the end of the Master's degree program in Fashion Design at the Department of Design at the Art Academy of Latvia Evija Šaitere has created a clothing collection «Dust Flag». In her work, Evija continues to explore the connection between the sound and visual image.
The idea behind the collection «Dust Flag» by the emerging fashion designer Evija Šaitere is connected with the sound sequence as an integral part of the visual image. She has designed the collection inspired by the sound of the fabric fluttering in the wind and reproducing continuous infinite rhythm, creating sculptural structures. «This sound of the fluttering flag as the flash of the cultural process remains in the perpetual movement and dust reflects the sediments of the cultural process, blown with the wind and dust storms. A natural sound, recognizable from wearing the clothes in a windy weather, was chosen during the work process. How is this sound altering visual perception and relations to the further processes?» Evija describes the collection. «Dust Flag» illustrates the connection between the moment in time and the moment when the sound originated, depicting it in two–dimensional volumes, reflecting the «effect of the sound wave» on to the base of the grid. The photographs by Kristīne Krauze–Slucka and video by «Laumurss» make the diploma project especially striking.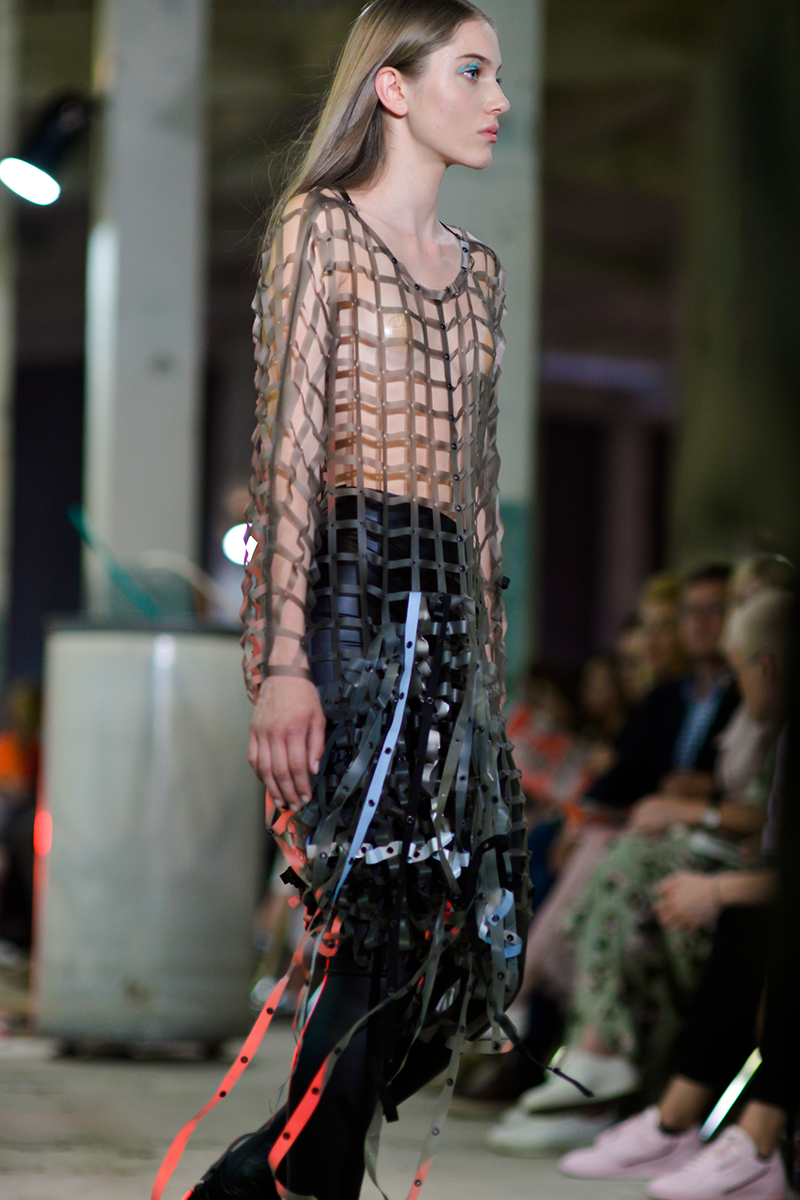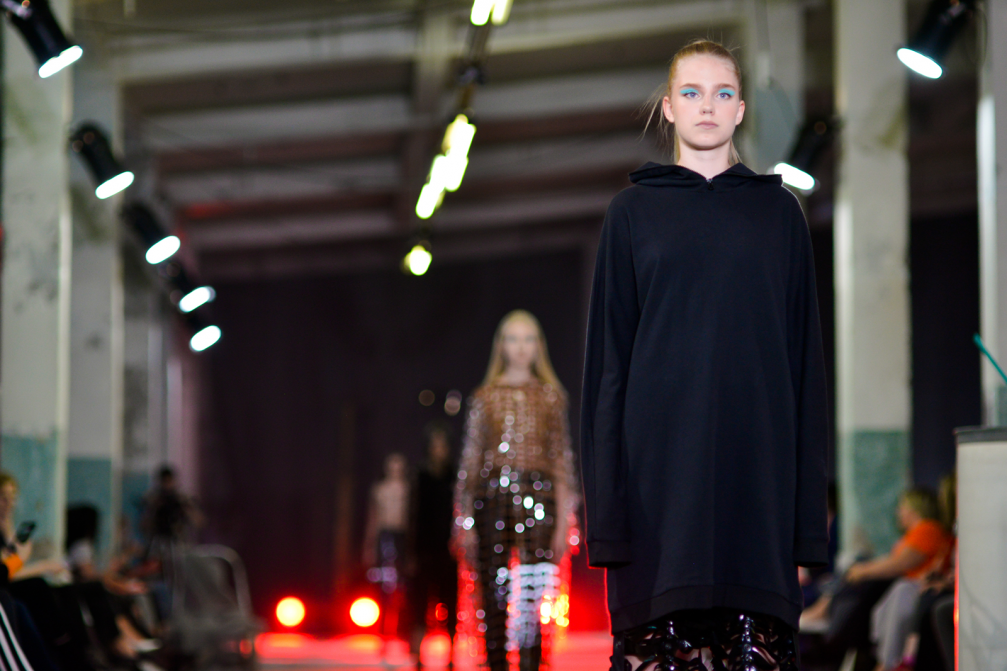 Also in her previous collection, «404/error» that was exhibited during the Riga Fashion week last autumn, Evija focused on sound — the noise from the electrical discharge. Evija has collaborated with composer Aija Alsiņa and sound artist Sasha Gesta to present the collections with special compositions both at fashion shows and exhibitions.
«In my Master's project I continued to investigate the connection between the sound and visuals, digging into different subcultures where music and sound are influencing the visual apparel,» says Evija. She paid special attention to the events in New York and London and their impact on the development of punk subculture.
Evija Šaitere's Master's work is supervised by Maija Kurševa, artist and lecturer at the Art Academy of Latvia.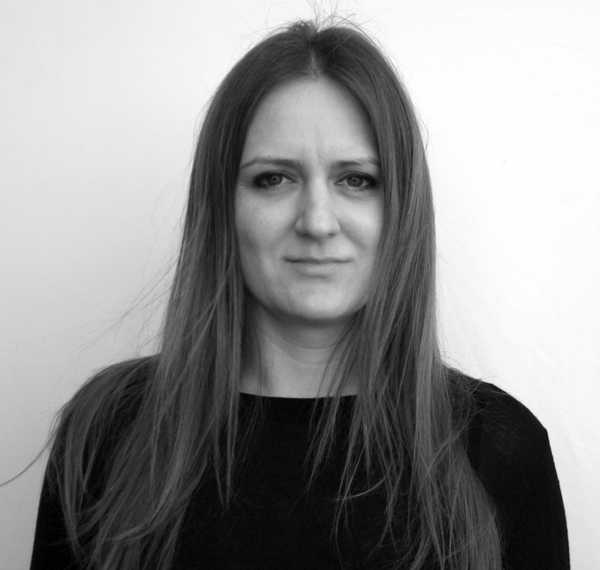 Evija often participates in various international fashion events and will continue to do so after her studies, developing her own fashion brand. Until June 30 her work is on display at the pop–up store at the Telliskivi creative quarter in Tallinn. It is organised by the Latvian young designers' collective «Butterman».
From July 17 to 22, Evija will take part at the Feeric Fashion Week in Sibiu, Transylvania, Romania. «Dust Flag» is one of the works of the competition «Feeric 33» and will be evaluated by a prestigious jury panel of representatives from organisations and media such as «Vogue», «Elle», «Schön! Magazine», European Institute of Design Milan and others. The competition will take place on July 18 and 19, while the winners will be announced on July 21.