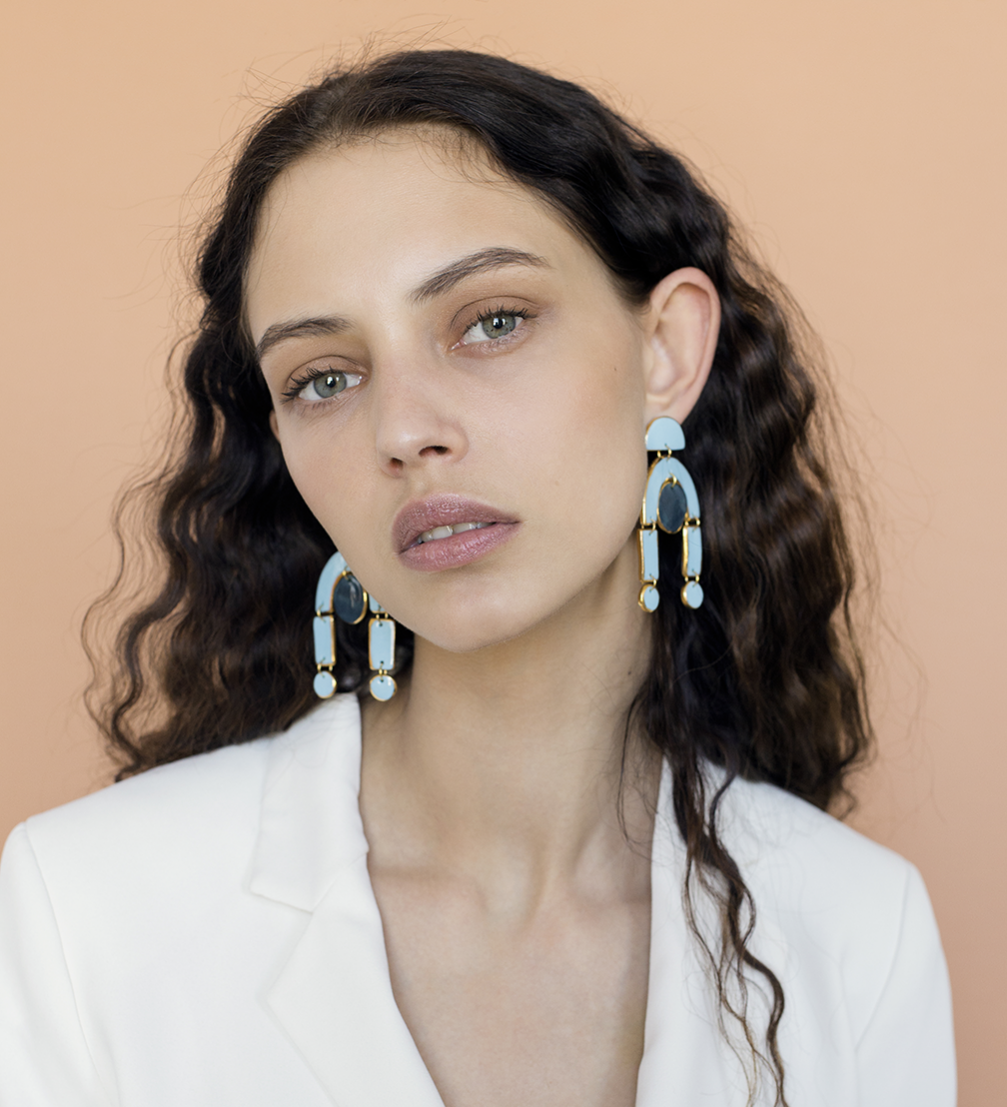 «Arquus». Photo by Kristīne Madjare, style, make–up by Jūlija Volkinšteine
The accessories brand «Rozenthal jewelry» by artist and designer Madara Rozentāle has launched a new, extravagant porcelain jewellery collection «Arquus», made for strong and expressive women.
Fine, handmade jewellery, thoughtful use of colours and elegant shapes that gives porcelain another dimension — these are the key features of the brand «Rozenthal jewelry». This summer, the designer Madara Rozentāle has come up with a new collection «Arquus» that plays with gravity. «Jewellery is like fine elements of architecture, it consists of several connected porcelain details that create a certain balance,» says Madara. She was inspired by the 20th century modernism and abstractionism art, and especially by the works of Catalan artist, architect and sculptor Xavier Corbero that feature arched shapes and the interaction between light and shadow.
«Rozenthal jewelry» is based on Madara's knowledge of ceramic materials and their various processing technologies. The colour palette of «Arquus» combines warm and cool tones that compliment each other. The tones were obtained by experimenting with pigments and oxides applied to porcelain and kept at 1260°C. Each piece is painted with a high–quality 24k gold coating, which is kept at a temperature of 800°C. All accessories by «Rozenthal jewelry» are made in the brand's studio in Riga, using gold or silver fittings from the USA.
The products by «Rozenthal jewelry» are available at «Riija», «Baltic.space», «BOLD» stores in Riga, «BOLD Dacha» in Jūrmala, as well as on the brand's webpage.