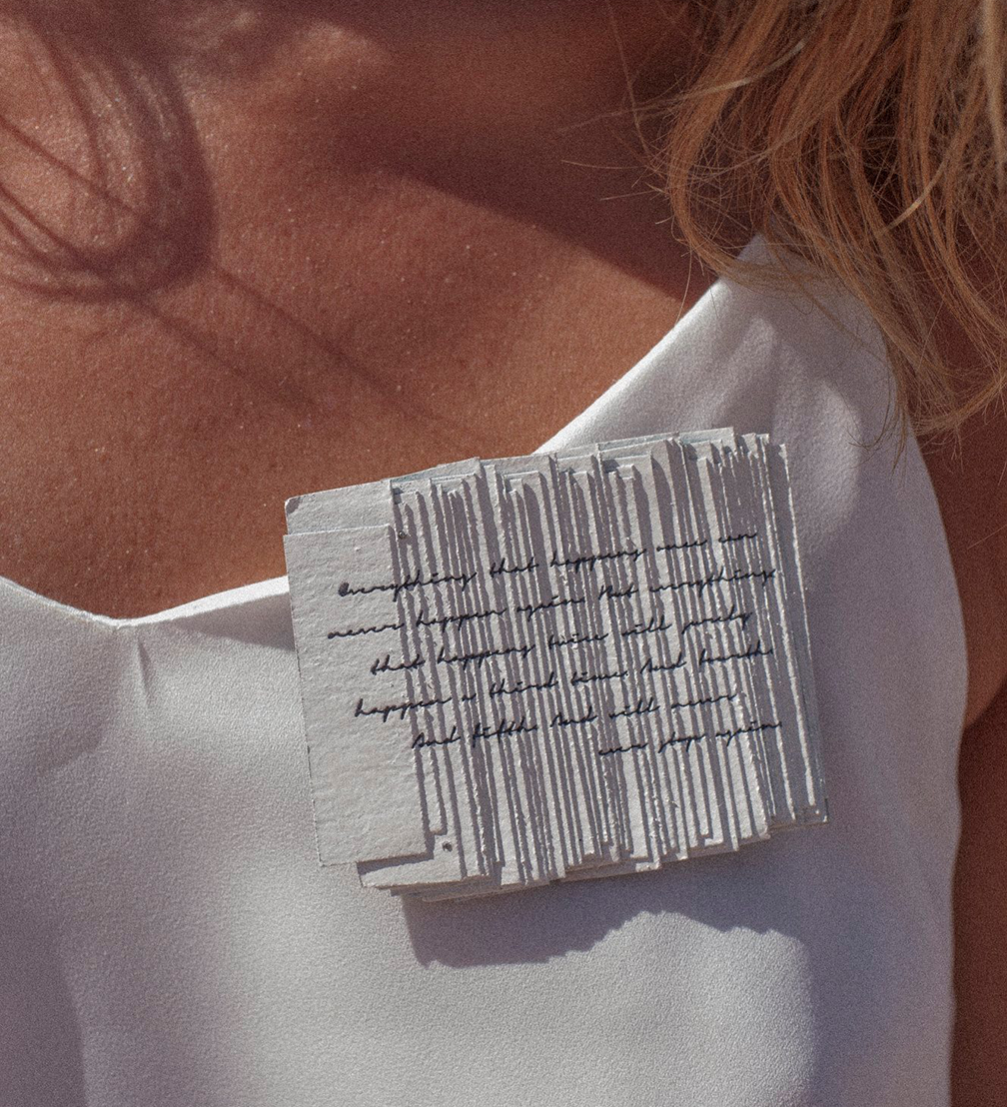 The emerging jewellery designer Una Mikuda has created an accessories collection «Inside out», which is on view at the design concept store «BOLD» until September 20. The collection is made as a very personal and extraordinary diary in which every piece of the jewellery symbolises one of its pages.
The jewellery collection «Inside out» by designer Una Mikuda focuses on text. It is used as the main element of visual expression, with each of her works being a separate diary page in which seven different emotions are embodied.
The quotes, elements of composition and symbols reveal often rather unreasonable feelings of the author — the moments of weakness, fear, disappointment, disbelief and others. The collection explores secrets, endless repetitions and desire for peace.
The contemporary jewellery «Inside out» is made from both well–known materials such as silver and copper, as well as rather unusual materials, combining metals with paper, synthetic cord and water emulsion. However, despite the experimental approach, the jewellery by Una Mikuda is absolutely functional.
This year, Una Mikuda graduated from the Art Academy of Latvia Design department. She is also one of the students who has received the grant from the Boris and Inara Teterev Foundation. Una has participated in various international projects and exhibitions. Until September 20, her solo exhibition «Inside out» is on view at the design concept store «BOLD», Tērbatas iela 45a, Riga.