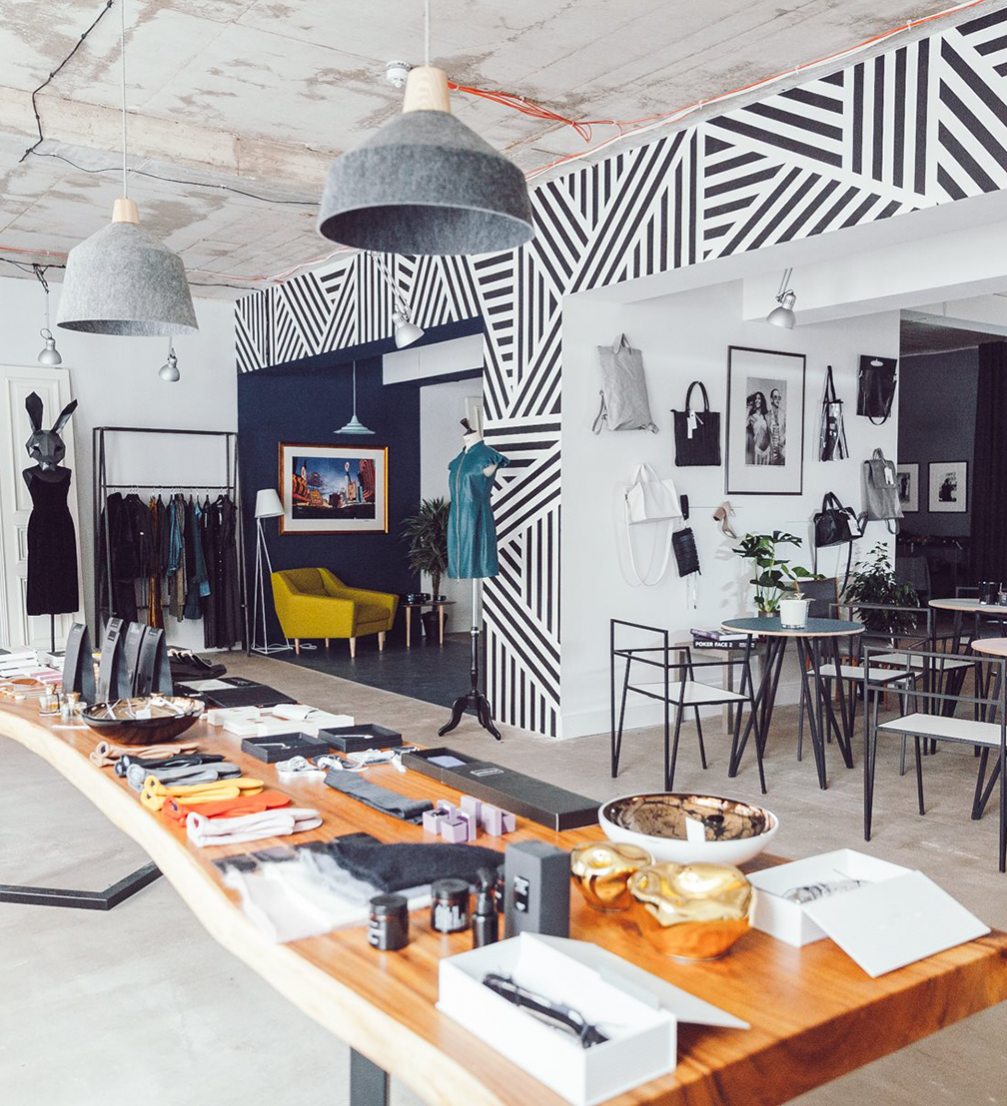 In mid–December, the biggest design product concept store in the Baltics «BOLD» (The Best of Local Design) opened in Riga. It offers fashion, home, interior items and decors from more than sixty Latvian, Lithuanian and Estonian designers.
Stories Editorial December 21, 2016
Occupying 260 square metres on two floors, the new concept store «BOLD» is a platform for several exclusive brands, which can only be bought at «BOLD», including «Trousers London» jeans, the festive capsule collection from fashion brand «Deeply Personal», «M–Couture» dresses, shirts by Bruno Birmanis, evening gowns by «Katya Katya Shehurina», as well as other products from Lithuanian and Estonian designers.
In future, it is planned that the concept store's retail operation will be expanded to include art, fashion and design events, including exhibitions and collaborative projects with artists, presentations of new design products, and meetings with designers. Currently, the concept store's spacious premises are lined with photographs from legendary photographer Ulvis Alberts' series «Hollywood», in which he has captured iconic moments in the lives of some of the 20th century's most notable artists and musicians.
Just two months have passed from the birth of an idea about a Baltic design mecca to the opening of «BOLD». The concept store's managers Krista Birmane, model Beāte Stivriņa and artist Bruno Birmanis emphasise that the design objects and fashion accessories on display and for sale in the store meet their exacting quality standards, thus increasing the likelihood that the general public will view the creations of local designers with pleasure and enthusiasm, and proving that local design is competitive in a global context.
The objects in the store range from women's and men's fashion items to furniture and interior accessories for the home, as well as festive gifts such as planners, candles, perfumes and jewellery items. In addition to the mentioned, «BOLD» offers cakes and eclairs prepared by the confectionery master «Anna Panna».
The concept store «BOLD» is open daily 10.00–20.00 at Baznīcas iela 18a, Riga.