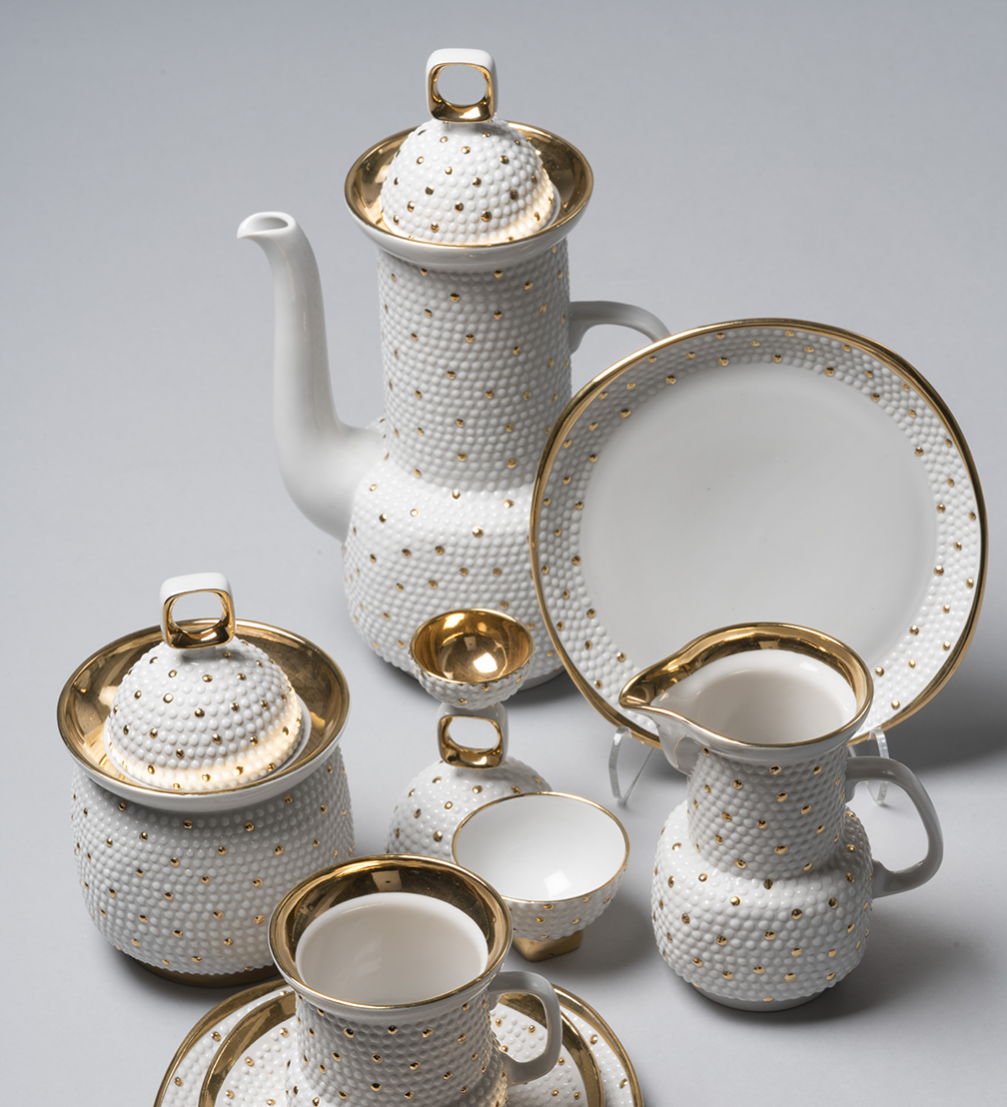 Set «Wedding» by Beatrise Kārkliņa. Photo by Gvido Kajons
Until October 7, the exhibition «Riga Porcelain» is on view at the Jelgava History and Art Museum of Ģederts Eliass in Jelgava. The exhibition features objects from Riga Porcelain Museum and is particularly focussed on the second half of the 20th century when Latvia was part of the USSR and production was subject to the specific Soviet Socialist ideological and economic model.
Stories Editorial September 3, 2018
In 1953, a special unit was set up at Riga Porcelain Factory which was tasked with centrally and systematically organising the artistic side of production. Specifically, an Artistic Laboratory was established, which included the position of the head artist. The laboratory employed a team of artists responsible for the forms and decors of the objects, which later came to symbolise Riga Porcelain Factory and its production style. Today these people would be called designers. At the time, terms such as «industrial artist», «artistic constructor» or «factory artist» were used.
Nine artists have been selected for the «Riga Porcelain» exhibition at the Jelgava History and Art Museum of Ģederts Eliass: Zina Ulste, Levons Agadžanjans, Valdis De Būrs, Taisija Poluikēviča, Beatrise Kārkliņa, Ilga Dreiblate, Aija Mūrniece, Dace Blūma and Āris Segliņš. For the first time, the exhibition «Riga Porcelain» has grouped materials by their artists, i.e. the focus is on the creative person. Through the individual prism of the factory artist, the development of the artist's personal style is examined as well as the impact of the respective period on the functionality of the objects and aesthetic solutions.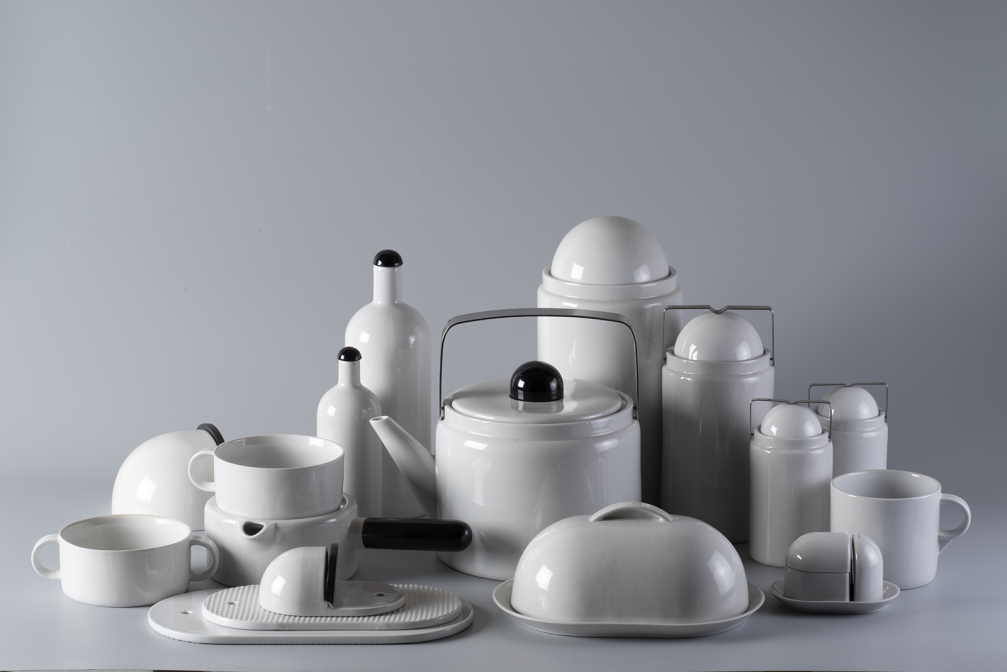 The artists featured in the «Riga Porcelain» exhibition worked both with forms and the artistic finishing of forms, i.e. décor. Naturally, over time their personal preferences crystalized; in some cases, the designer favoured sculptural work or creating forms, leaving Latvia's design history with a rich assortment of tea, coffee and lunch sets, vases, jugs, flasks, ashtrays, dessert crockery and other items, whose décor was created by other colleagues. Some artists had skills and experience in creating forms, but they preferred painting and designing for mass–produced decors. Priority in selecting the works for the exhibition has been given to those for which both form and décor are by the same artist.
Some had short but colourful careers at the factory before severing ties with it completely, while others left the factory but maintained their links with it by returning as individual artists who realised their artistic ideas there. And some spent their entire professional lives at the factory. What the artists highlighted in the exhibition share is that their lives were closely entwined with the factory, and they are part of the core of designers who established and influenced its style.
The exhibition «Riga Porcelain» is on view at the Jelgava History and Art Museum of Ģederts Eliass (Akadēmijas iela 10, Jelgava) until October 7.