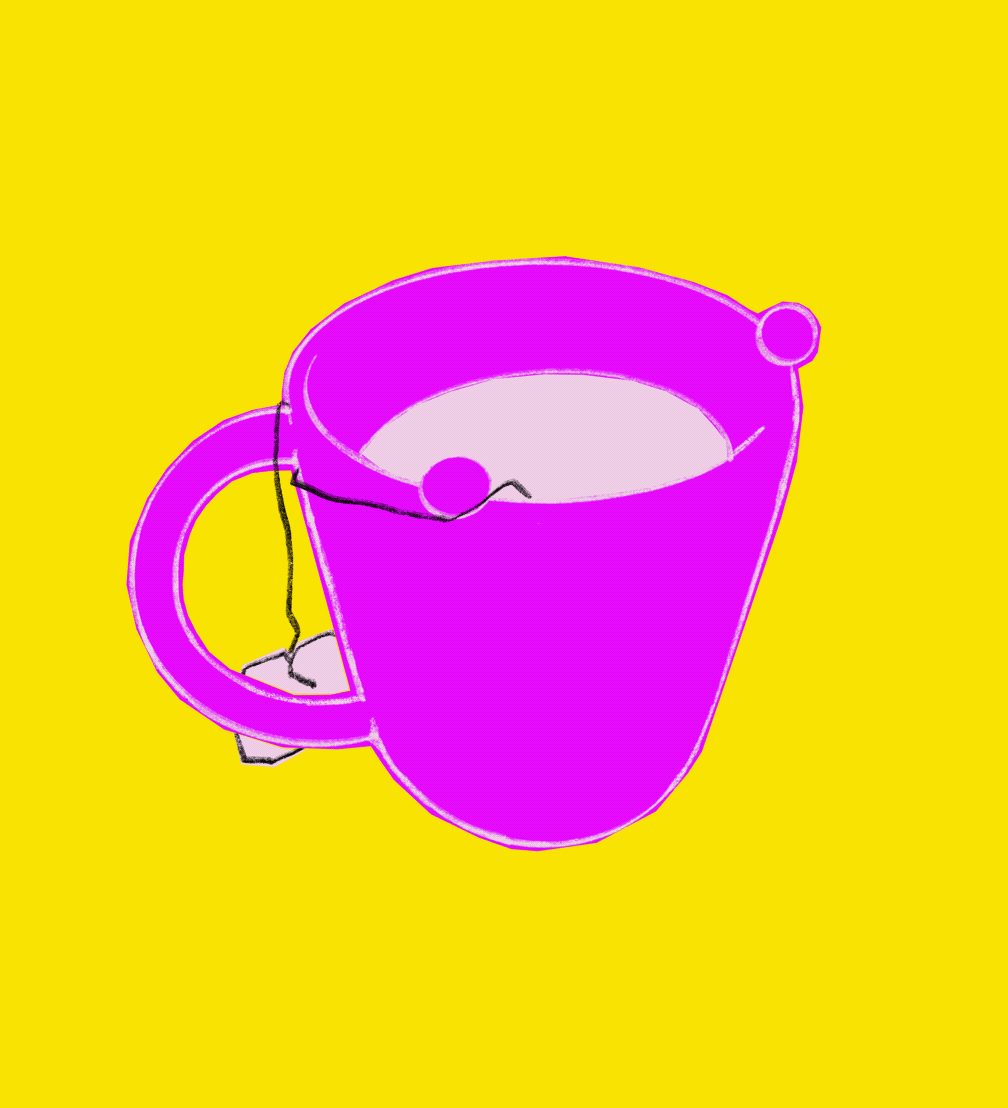 Animation by Katrīna Sadovņikova
The graphics festival Printmaking In is approaching its conclusion, having offered various exhibitions and workshops throughout the summer, some of which can still be visited until the end of August. The festival's curator, artist Ieva Nagliņa, also works as a curator at the Riga Porcelain Museum, where two new exhibitions will be opened today. In the Nice Touch section, Ieva talks about her favourite mug.
«As a curator of exhibitions at the Riga Porcelain Museum, I am more closely connected with ceramic art objects. However, the museum's core exhibition also includes numerous design items, including many larger and smaller mugs and cups. For a long time, I used various mugs found in the museum's kitchen, but since I acquired Linda Ķivule's porcelain mug, I use only this one. On one hand, there is a practical reason for it: the mug has the ideal volume and weight, and it's comfortable to hold. On the other hand, over time I have come to realise that it also holds emotional significance because, amidst the multitude of tasks and the array of design and art objects I deal with, this is the one I can call my own.»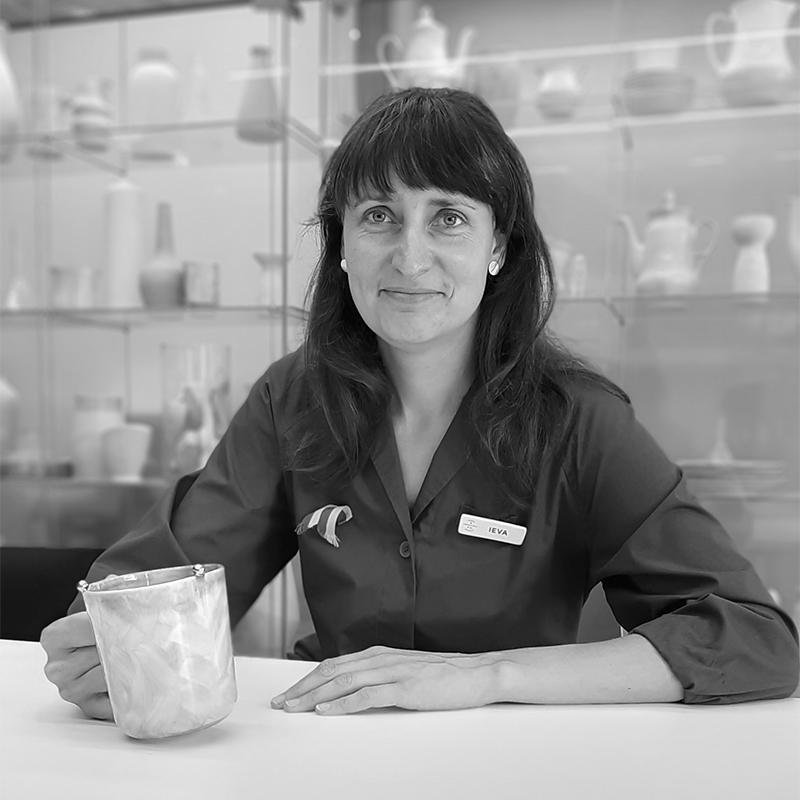 Today, on August 18, two exhibitions will be opened at the Riga Porcelain Museum: an exhibition of porcelain art, Gleznojumi (Paintings), and an exhibition from the ceramics symposium Kur. As part of the graphic arts festival Printmaking In, an exhibition of Finnish artist Juho Poesiloe Pöysti's anaglyph 3D photographs, Trīgonometry, can still be viewed at Āgenskalns Market, and on the 27th of August, a screen printing workshop led by Ieva Nagliņa and Justīne Lāce will take place at the market.