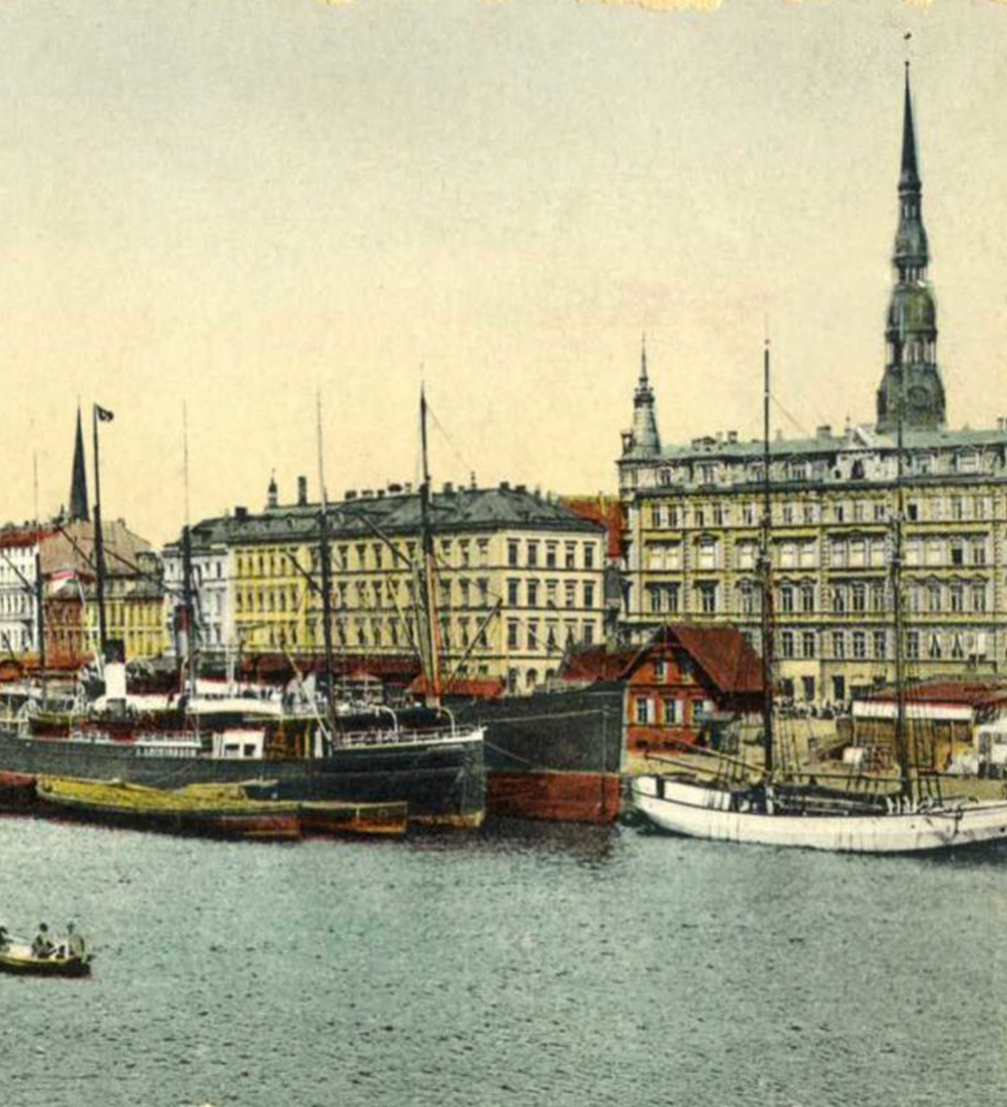 The annual Reinhold Schmaeling's conference «Port and Riga. Spatial and mental transformations in 100 years» will take place on November 1 at the Tallinas Street Quarter. It is dedicated to the relationship between Riga city and Riga Free Port.
Discussions about the regeneration of former port territories and the public access to the waterfront are particularly topical now when Riga Free Port is working on its development vision for the next ten years. Although the infrastructure of Riga port has left the city centre, the port is still an integral part of Riga, influencing its urban environment and economics.
In the first part of the Reinhold Schmaeling's conference historians from the University of Latvia and Andis Kublačovs from Planner's Association of Latvia will introduce the common history and co–dependency of Riga city and the port. The next section will focus on manufacturing and business within the territory of Riga Free Port. Carlos O. Zepeda from Rotterdam will share his experience of developing the urban environment alongside a modern port. A panel discussion on finding balance between the interests of the city and the port will bring together representatives from Riga Free Port, Port of Rotterdam and Riga Municipal Agency Riga City Architect's Office, as well as Riga city architect Gvido Princis. During the third part of the conference sociologist Aigars Freimanis and Lāsma Ivaska form the organisation for reuse of empty spaces «Free Riga» will talk about public participation in the development of the city, the port, and related businesses. The event will end with a marathon of presentations of ideas and possibilities «Riga + Port = Love», which is designed as a catalyst for collaboration between the citizens and the administration of the city and the port.
The Riga City Architect's Office organises the popular science conference named after the first Riga city architect Reinhold Schmaeling every year, bringing together architects, city planners, public activists and builders. This year's conference «Port and Riga. Spatial and mental transformations in 100 years» will take place on November 1 from 9.00 to 18.00 in the Tallinas Street Quarter on Tallinas 10-3. The participation is free of charge. Registration is open online.