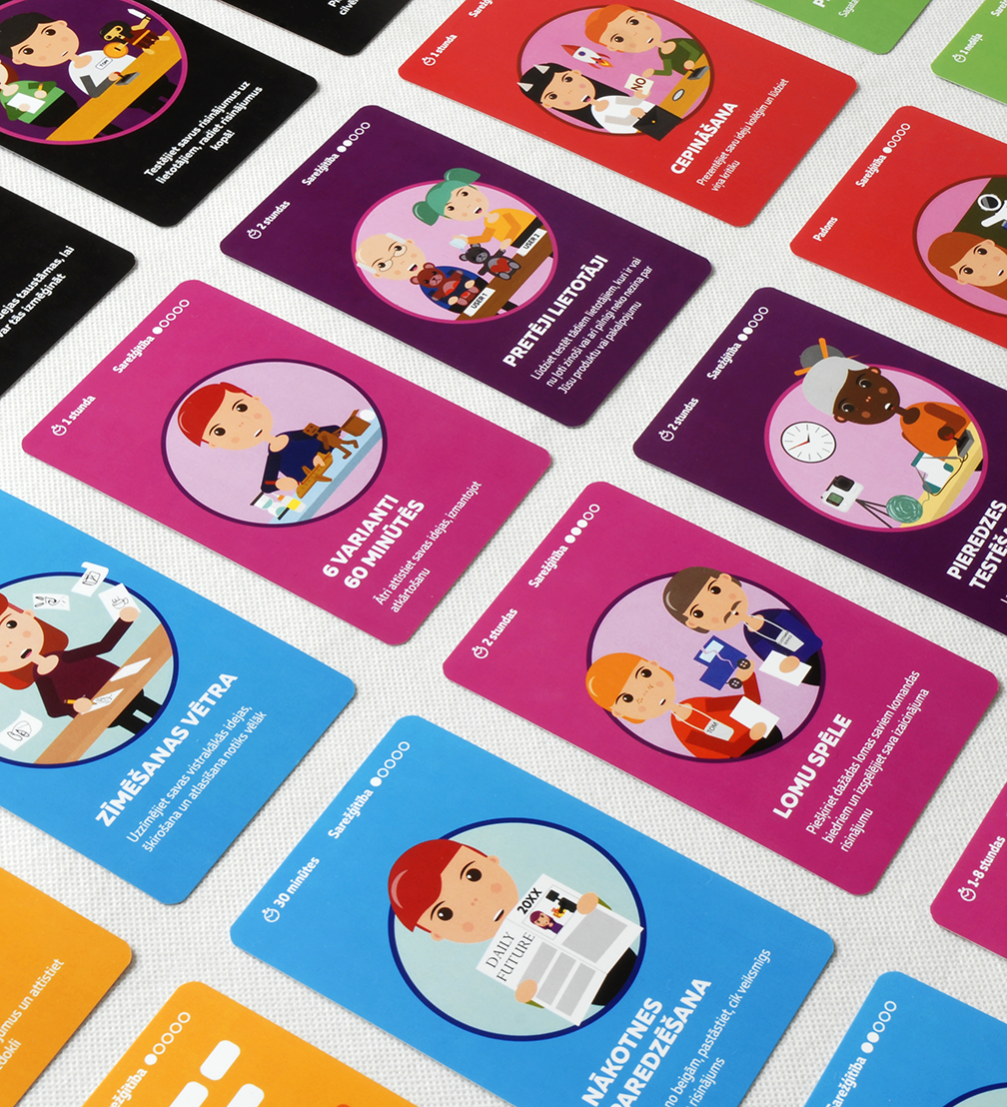 Designers Charles Bušmanis and Elīna Bušmane from the design studio «Design Elevator» in collaboration with design thinking expert Signe Adamoviča have issued a design thinking method digest in Latvian in a set of 56 cards.
Stories Editorial December 17, 2018
The authors arrived at the idea of a card set while running a design thinking workshop. Although the design thinking materials in English are valuable, up to half of the workshop participants in Latvia do not have sufficient language skills to work with materials of such specific content. The new problem–solving tool has been tested and adapted to the sociocultural context of Latvia.
The card set issued by the design studio «Design Elevator» consists of practical and creative assignments that are complemented with schemes and illustrations by Karīna Villerte. This challenge and problem–solving methodology is suited for individuals, entrepreneurs, organisations, education practitioners and students, who are developing new services, improving existing products or meeting challenges in the process of design thinking. The iterative design thinking tool helps to understand the users of a product or a service and challenges the existing preconceptions, solving the problem in an open, creative way both individually and in groups. The card set can be integrated into other design methods, such as Lean and Agile.
The authors of the toolkit are Charles Bušmanis, Elīna Bušmane, Signe Adamoviča in collaboration with advisors Jeļena Solovjova, Viesturs Celmiņš and Ilga Ceriņa.
More information on the card set is available on the webpage of «Design Elevator» where the cards are also available for purchase.