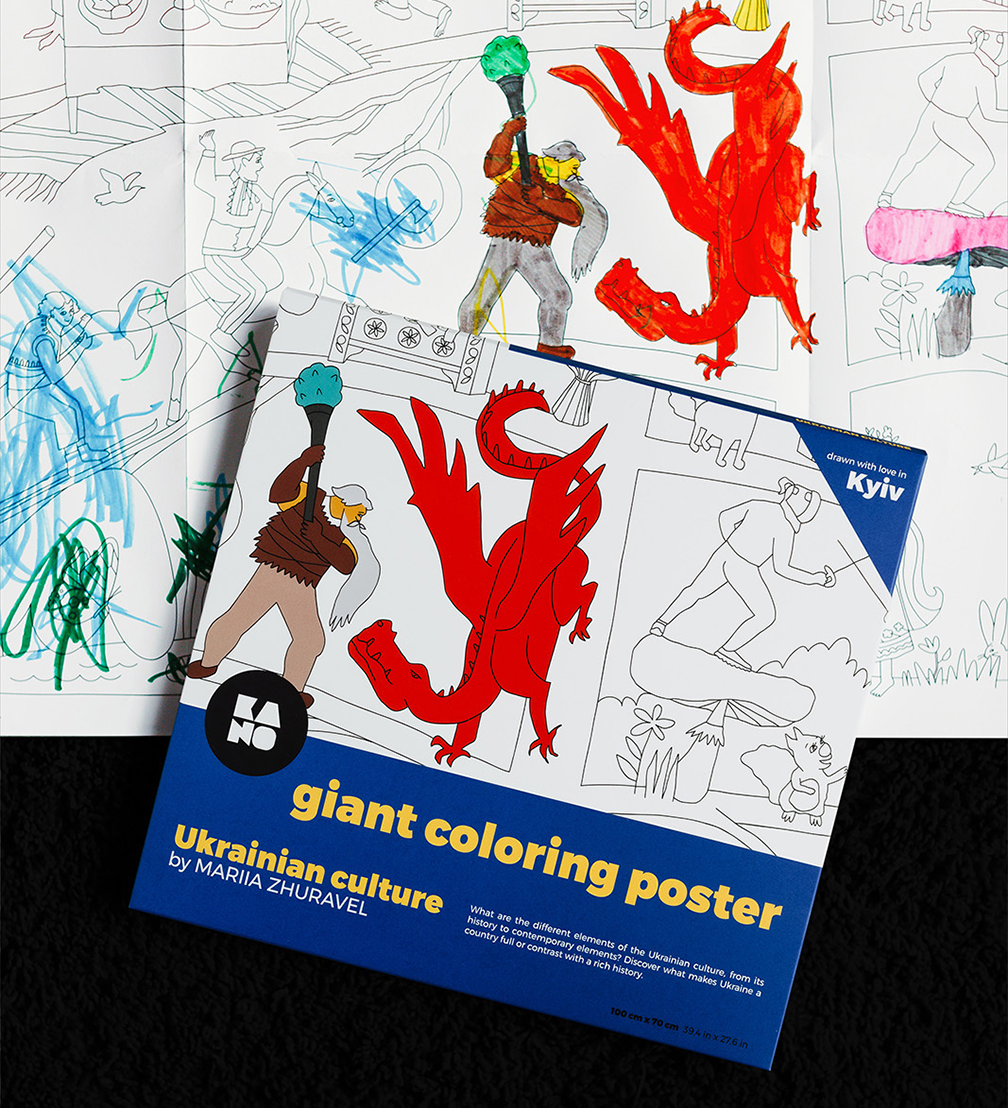 Kano Editions publishes sustainable and socially responsible large–format colouring posters which were created in cooperation with Latvian and Ukrainian illustrators. The posters allow families to spend time together while learning about various topics — from Latvian traditions and Ukrainian culture to space.
Kano Editions offers creative and fun educational tools for families, while supporting several social initiatives and promoting a responsible attitude towards the planet. The company was founded by designers Elīna and Charles Bushman as a subsidiary of their design studio Design Elevator. «We started working on this project in February of this year. The start of the war in Ukraine affected us personally, and it seemed natural to create products that not only talk about values, educate, and are responsible for the environment, but become a support tool in the long term,» says Elīna.
The company approached several Ukrainian illustrators and established a collaboration with three artists — Mariia Zhuravel, Irina Kostyshina, and Yulia Danilova — while also involving Latvian illustrators Lote Vilma Vītiņa and Anna Vaivare in the project. Each of the authors created a poster on a different topic: Lote illustrates Latvian traditions, Mariia presents Ukrainian culture, Anna looks at the topic of transport, Irina drew nature and animals, while Yulia invites children to go on a cosmic journey.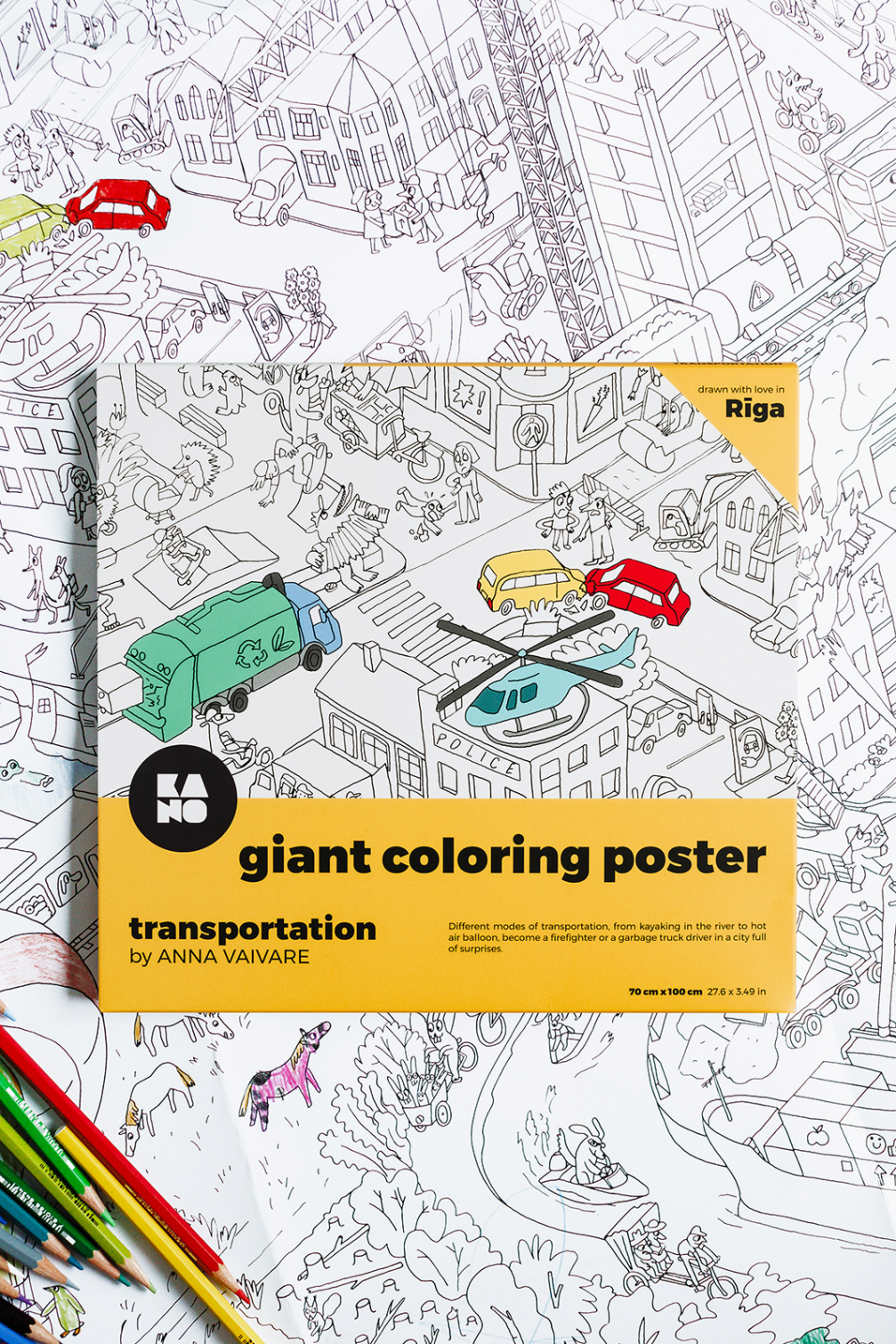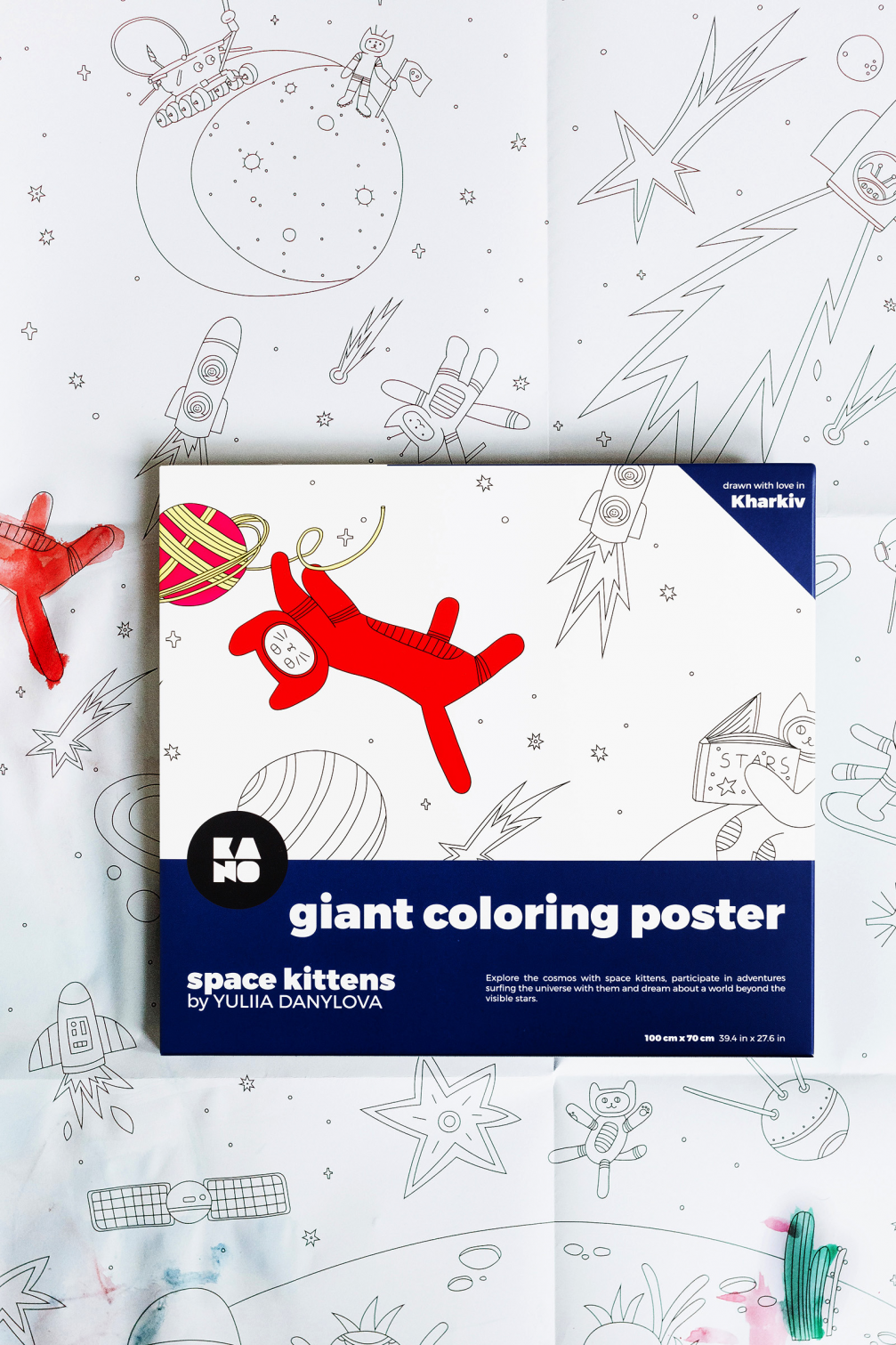 Elīna and Charles point out that in their practice, they attach great importance to the sustainability, social responsibility, and inclusiveness of the solutions they create. Kano Editions posters and their packaging are printed with plant–based ink and are completely biodegradable. Ten percent of the profits from poster sales are donated to an initiative of each illustrator's choice. Posters are packaged by people with functional and mental disabilities, receiving fair compensation for their work.
More information about Kano Editions — on the company's website.
Kano Editions has received support for business and export from the Investment and Development Agency of Latvia (LIAA) and the Cēsis municipality. Currently, Kano Editions participates in the pre–incubation program of the LIAA Creative Industries Incubator.