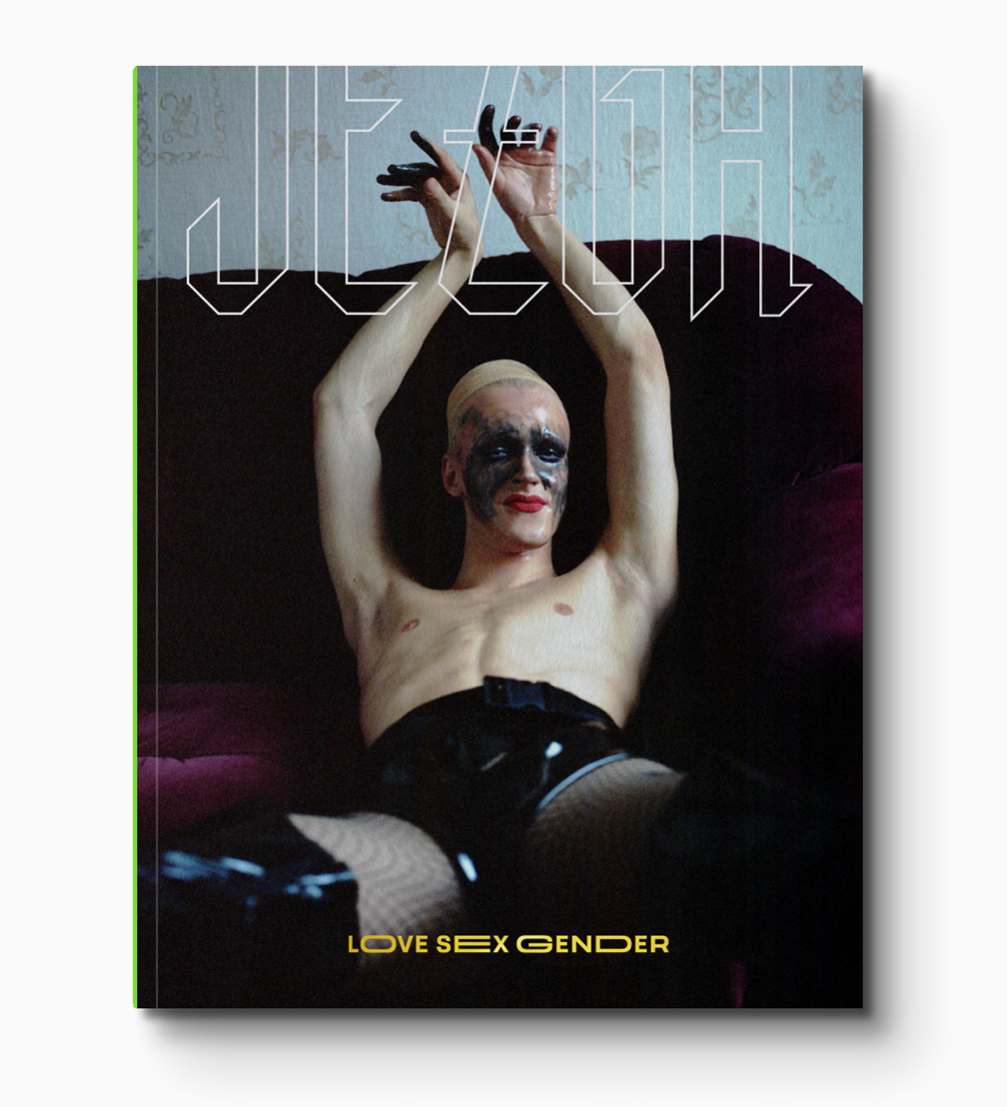 The second issue of the independent arts and culture magazine «Jezga» is out, exploring the topic of love, sex and gender. Its opening will take place at «Golden» bar in Riga. The magazine features interviews, works by Latvian artists and stories of drag queens in Latvia.
21 writers, illustrators and photographers have contributed to the 144–page magazine. The new issue features conversations with designer Artūrs Analts, jewellery artist Madara Keidža, drag queens Rojs Rodžers and Kourtney X and others. A big role in the magazine is given to photo stories and visual language. The issue's photo series were created by Vika Eksta, Annemarija Gulbe and German photographer Sebastian Franke who explores lives of drag queens in post-Soviet countries. Also in this issue — works by emerging poets, illustrations by Latvian and London–based artists, fashion pages and other publications.
«With this issue, we wanted to speak loudly about the fact that love and sexual relationships are not gender–dependent, they can exist in various forms. We also talk about sexuality as a way of self–acceptance and acceptance of one's own body. This topic is very important for us because we feel that both in Latvia and other post–Soviet countries the topic is still considered a taboo,» explains editor of «Jezga» Anna Rosova. Same as the first issue, the second volume has two different covers.
On January 26 at 21.00, with a party and performances, the second issue will be launched at the «Golden» bar, Ģertrūdes iela 33, Riga. The magazine «Jezga» is available at the gallery «Istaba» and art café «Kolekcionārs» in Riga, as well as online. The creators and editors of the magazine are London–based Latvian photographer Anna Rosova and graphic designer Will Meighan.
It is planned that the magazine will come out twice a year, continuing to introduce Latvia through the prism of emerging artists, photographers, musicians and other creatives.