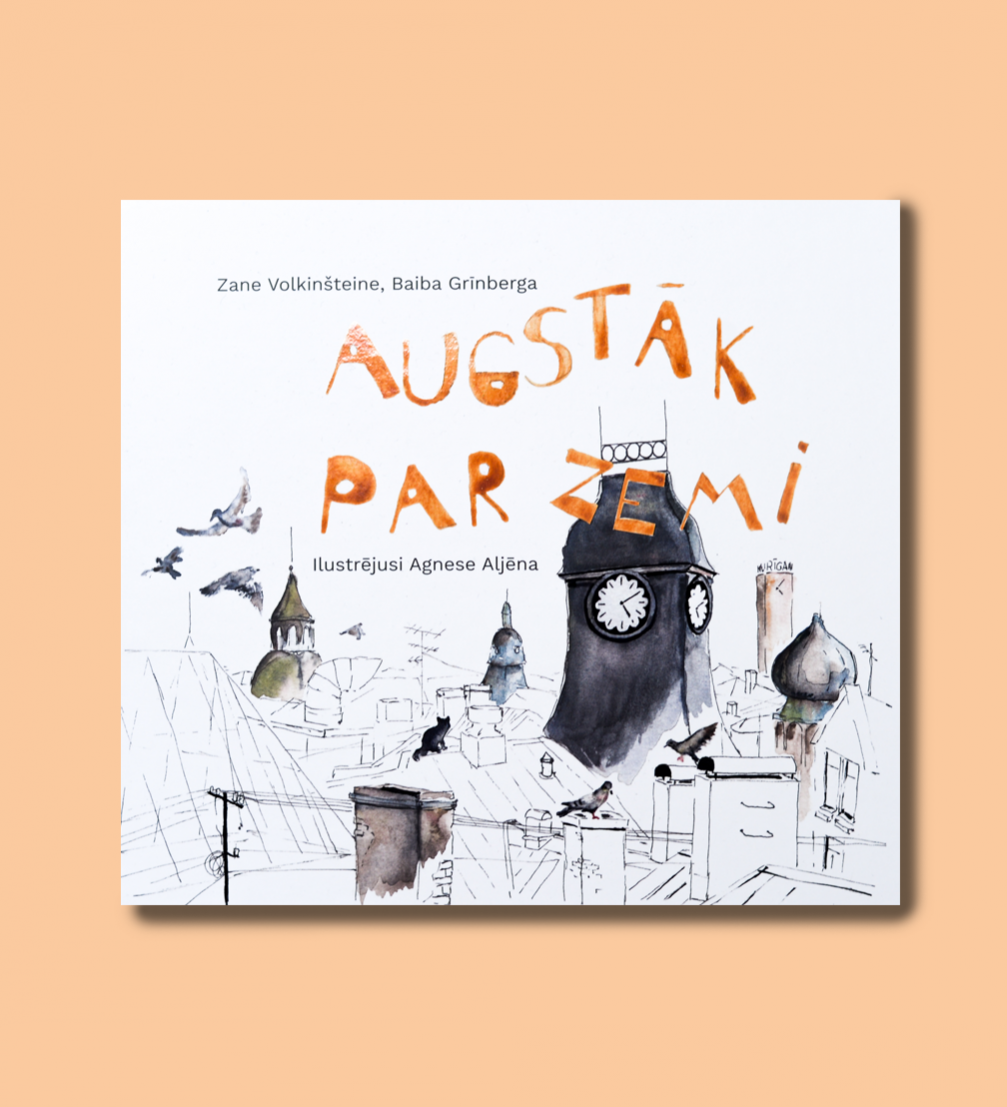 Cover illustration by Agnese Aljēna
The publishing house «Droši un koši» has issued a book about the towers of Riga. The publication is intended for families and school–aged children, and it can be used both as a guide to the peaks of Riga, as well as reference literature or just as a captivating piece of fiction.
Stories Editorial February 25, 2019
The book «Augstāk par zemi» («High ground») by the organisation «Droši un koši» is a thrilling story about an amusing family of three children, who discover the architecture and history of their city by visiting the towers of Riga. The offered panorama is extensive and does not limit itself with the church spires of Old Riga. The book takes the reader on a tour to the Riga castle towers, the fire depot, the Opera power plant turret, steeples of Art Noveau buildings, water towers and other impressive verticals of Riga. The book speaks about cultural heritage in a simple and poetic way and demonstrates the interrelationships of arts and sciences.
The text is written by culture journalist Zane Volkinšteine in collaboration with art historian Baiba Grīnberga; the watercolour illustrations are made by Agnese Aljēna. The authors talk about educational topics like in real life, merging different fields, using striking comparisons and juxtaposing the serious with the comical. By adding associative character to objects of the urban environment, the reader can give reign to the imagination and to questions such as «why so?» and «what was there before?».
«The children of today will be the makers of the city in the future, which is why it is important for families to talk about the environment that we create with our actions and attitudes. A city is not made in a single day, it is the cultural heritage passed on from a generation to a generation and our attitude towards both the history as well as the new,» comments the project initiator Baiba Grīnberga.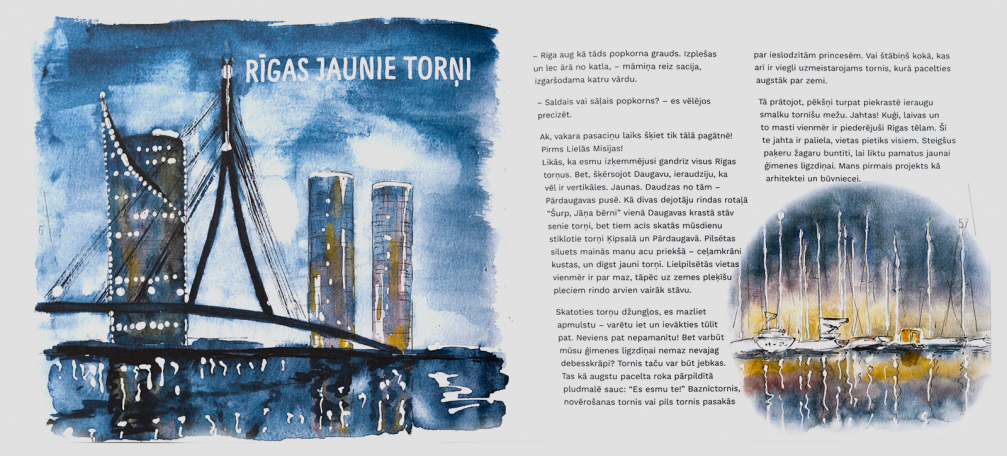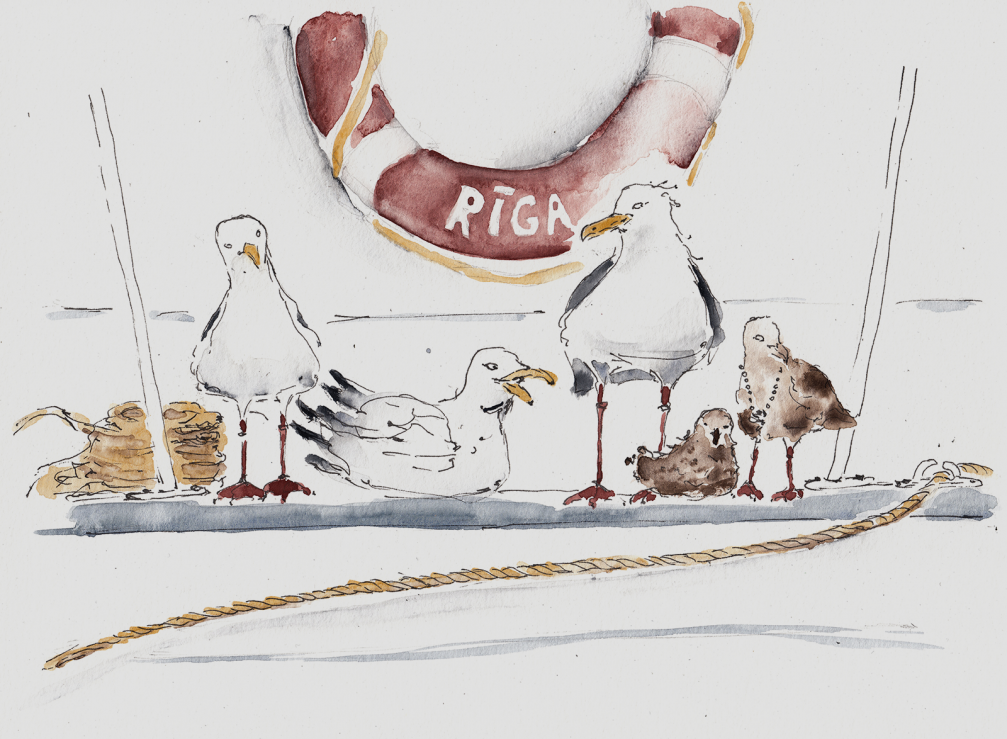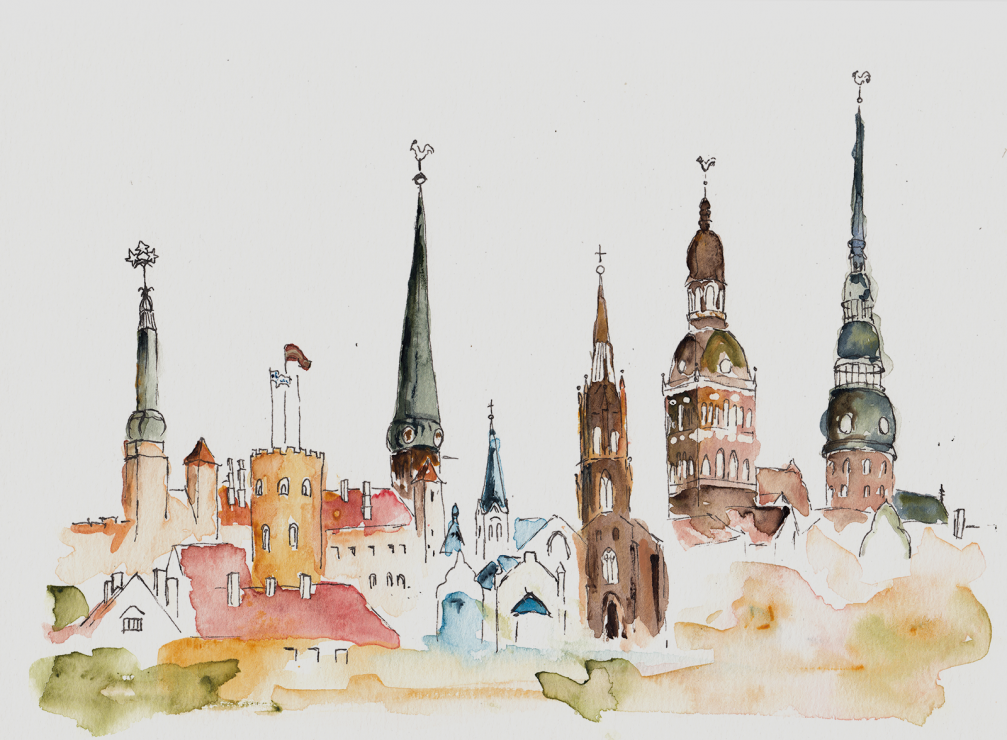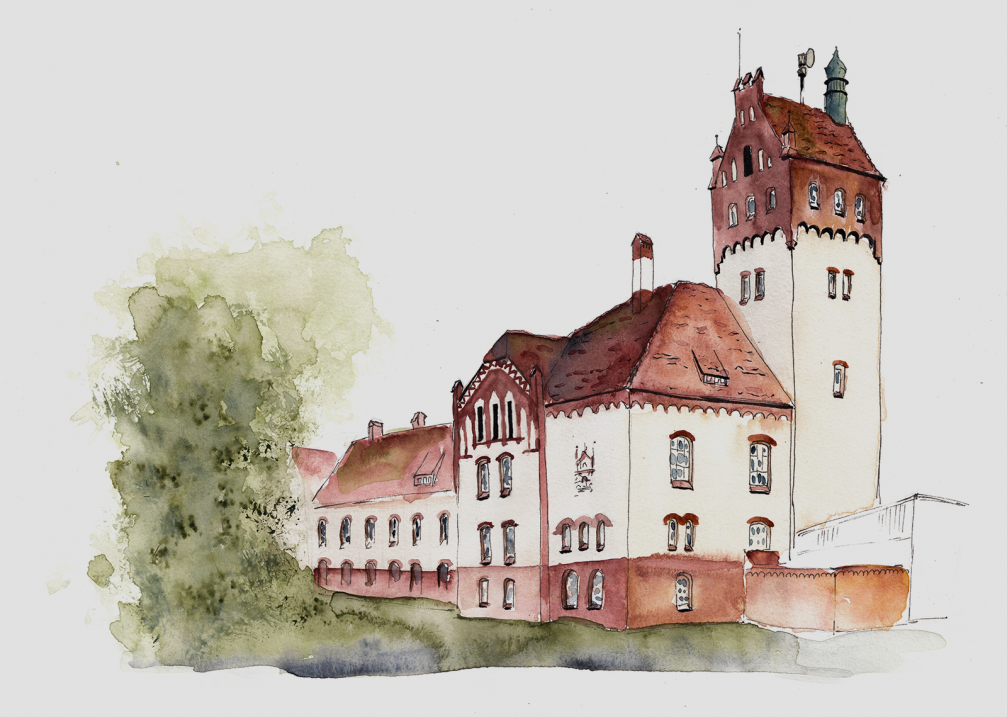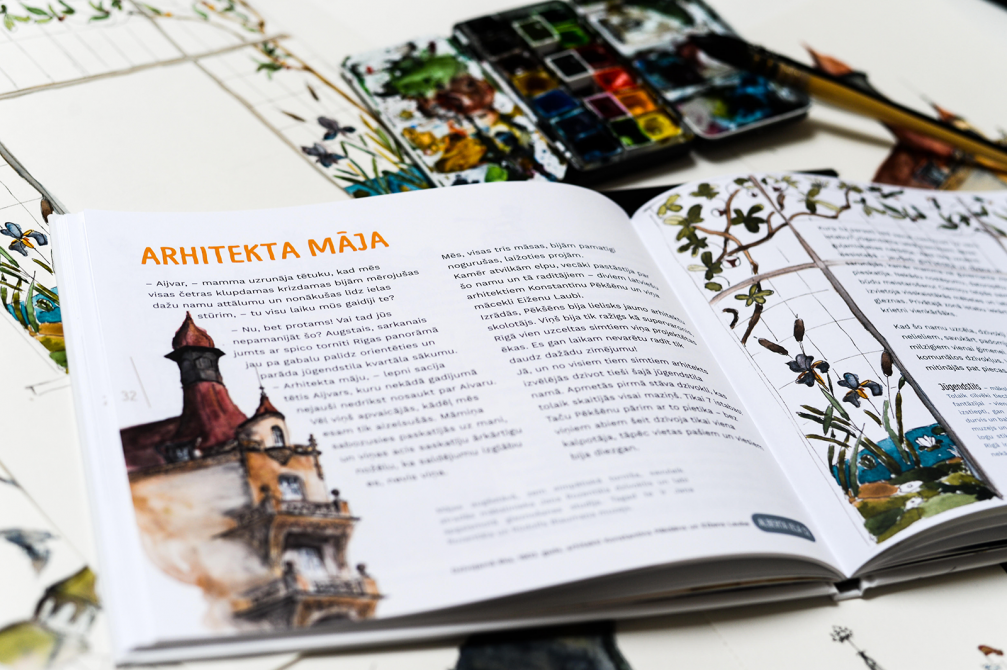 The book «Augstāk par zemi» is published by the organisation «Droši un koši» with financial support from Riga City Council and State Culture Capital Foundation. One can buy it at the «Droši un koši» online store, as well as in book stores across Latvia.