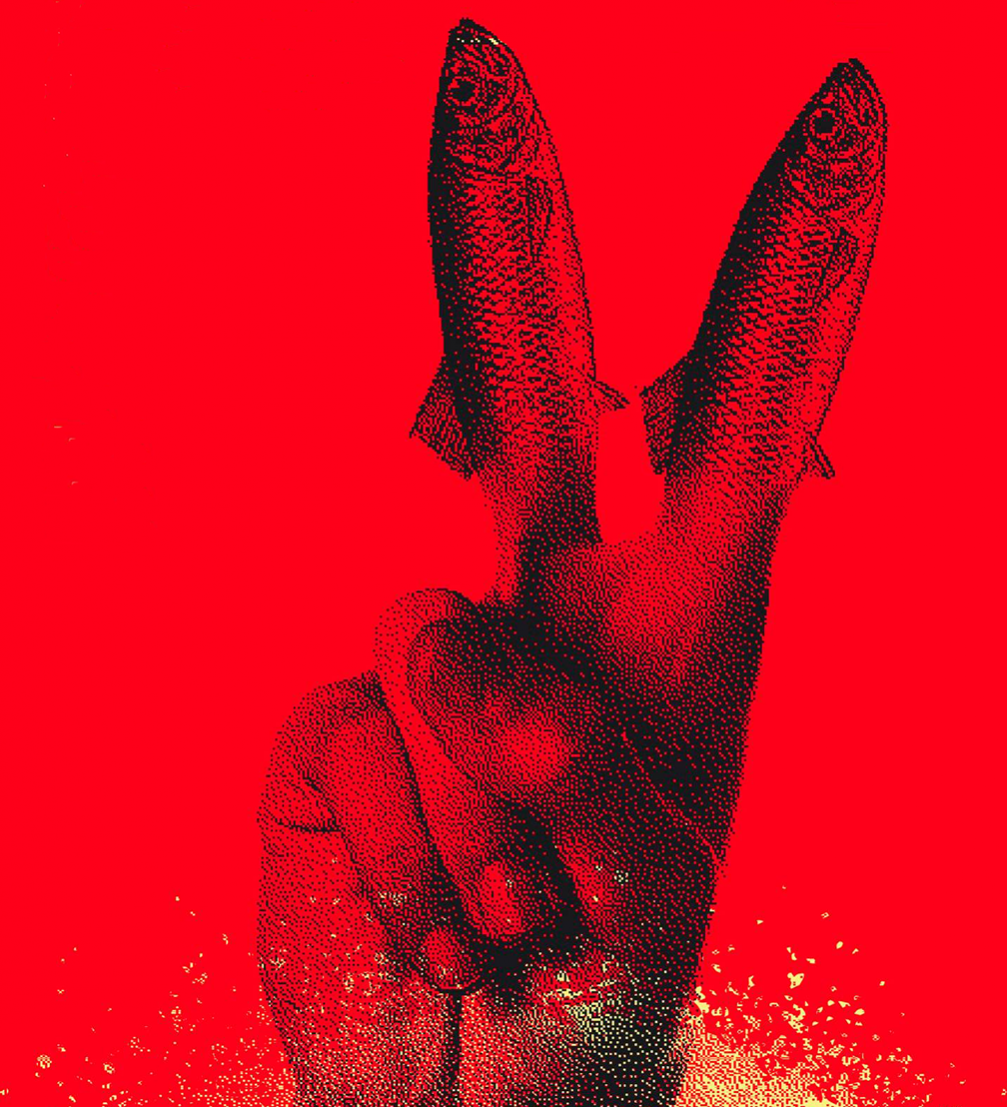 Today, on February 22 at 17.30, the opening of the exhibition «Latvian Contemporary Poster» will take place at the National Library of Latvia. Last year, it was on view in several cities in Estonia but now it will be open in Riga until April 20.
Stories Editorial February 22, 2019
In 2018, to celebrate the centenary of Latvia, Estonian graphic designer, the organiser of Haapsalu Graphic Design Festival Marko Kekishev invited Latvian graphic designers and artists to participate in the festival by submitting their works for the exhibition. After the Festival, it was on view at the Viljandi Gallery and during the Design Night in Tallinn. «Latvian poster isn't a frequent guest at Estonian exhibition halls. Last time the posters from our southern neighbour were exhibited here 20 years ago. Now again it's possible to get acquainted with the masters of Latvian graphic design and their latest works,» said Marko Kekishev before the exhibitions in Estonia.
To be fair, the Latvian contemporary poster isn't a frequent guest at Latvian exhibition halls either. To fix this, the new exhibition at the library will feature 100 contemporary posters revealing current trends in graphic design.
The 32 participants of the exhibition are Agnese Leilande, Andrejs Rubulis, Anitra Eglīte–Poikāne, Artis Buks, Dace Bormane, Dace Runča, Daiga Vīksna, Edvards Percevs, Egils Mednis, Gatis Vanags, Guntars Ošenieks, Guntis Svikulis, Jānis Sausnītis, Jānis Birznieks, Karina Ķelle, Krišjānis Rijnieks, Madara Lesīte, Marika Latsone, Mārtiņš Ratniks, Raimonds Vindulis, Raitis Kalniņš, Reinis Pētersons, Ričards Znutiņš–Znutāns, Roberts Rūrāns, Tron Karton, Una Grants, Viktors Kozers, Vilnis Piķis, Visvaldis Asaris, Valters Verners.
At the exhibition opening, a new book «Dizaina Kamasutra» (Design Kama Sutra) by interior designer Dace Stabulniece will also be presented.
The exhibition «Latvian Contemporary Poster» will be on view from February 23 to April 20 at the National Library of Latvia, Mūkusalas iela 3, Riga. The exhibition is supported by Estonian Graphic Designers' Association, Cultural Endowment of Estonia and the National Library of Latvia.