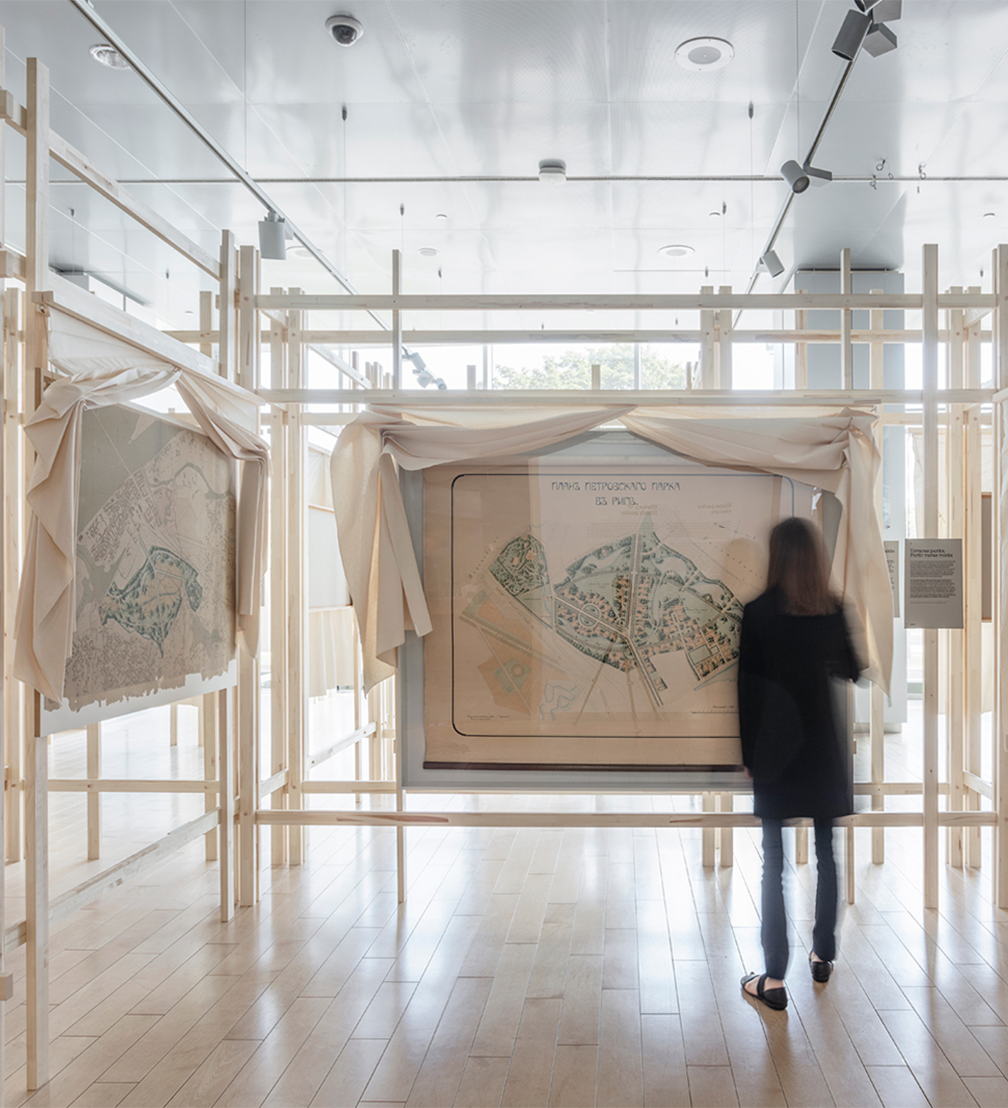 Until November 17, the exhibition From Arcadia to Mars, featuring Riga's parks and protests connected to them, will be open at the National Library of Latvia (NLL). The exhibition focuses on the unique collection of the Riga Gardens and Parks Trust, which includes the original park layout plans designed by Georg Kuphaldt, Andrejs Zeidaks, and other authors. By showing the history of parks, the exhibition also raises the question of what the future of the green area will be in times of climate crisis and political and social instability.
Stories Editorial September 18, 2023
The exhibition From Arcadia to Mars interprets city parks and green areas as part of culture that requires care and, at the same time, expresses each generation's vision of the world. «A park is not simply a place to pass some time; it is maintained, and it demonstrates the values of society. Moreover, parks and gardens are political decisions based on ideology. They are perceived as places for leisurely rest. However, in reality, they are closely related to protests and campaigns,» curator Anda Boluža describes the concept of the exhibition.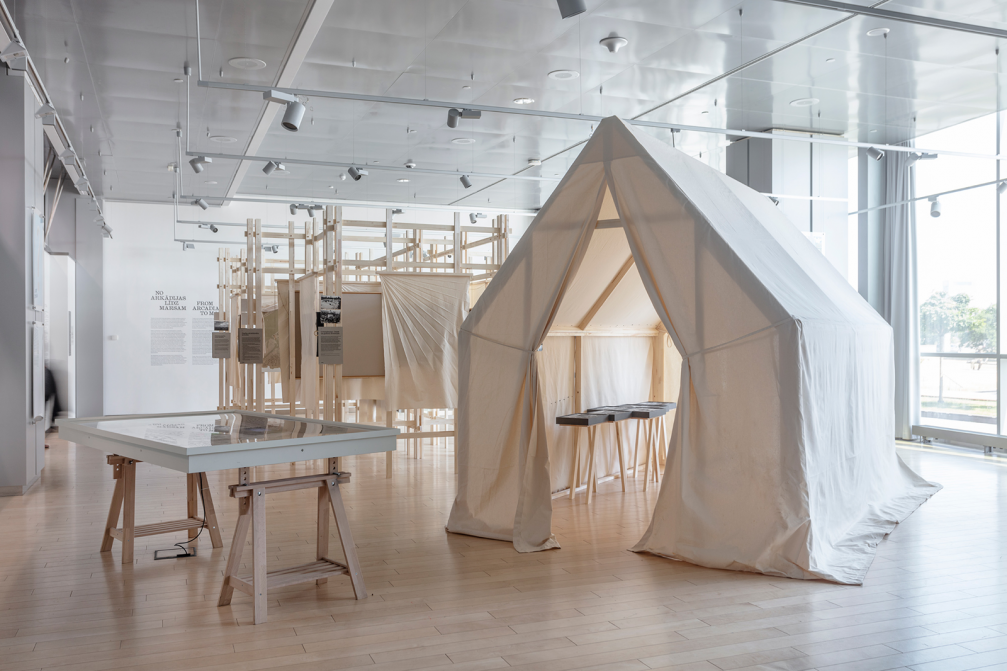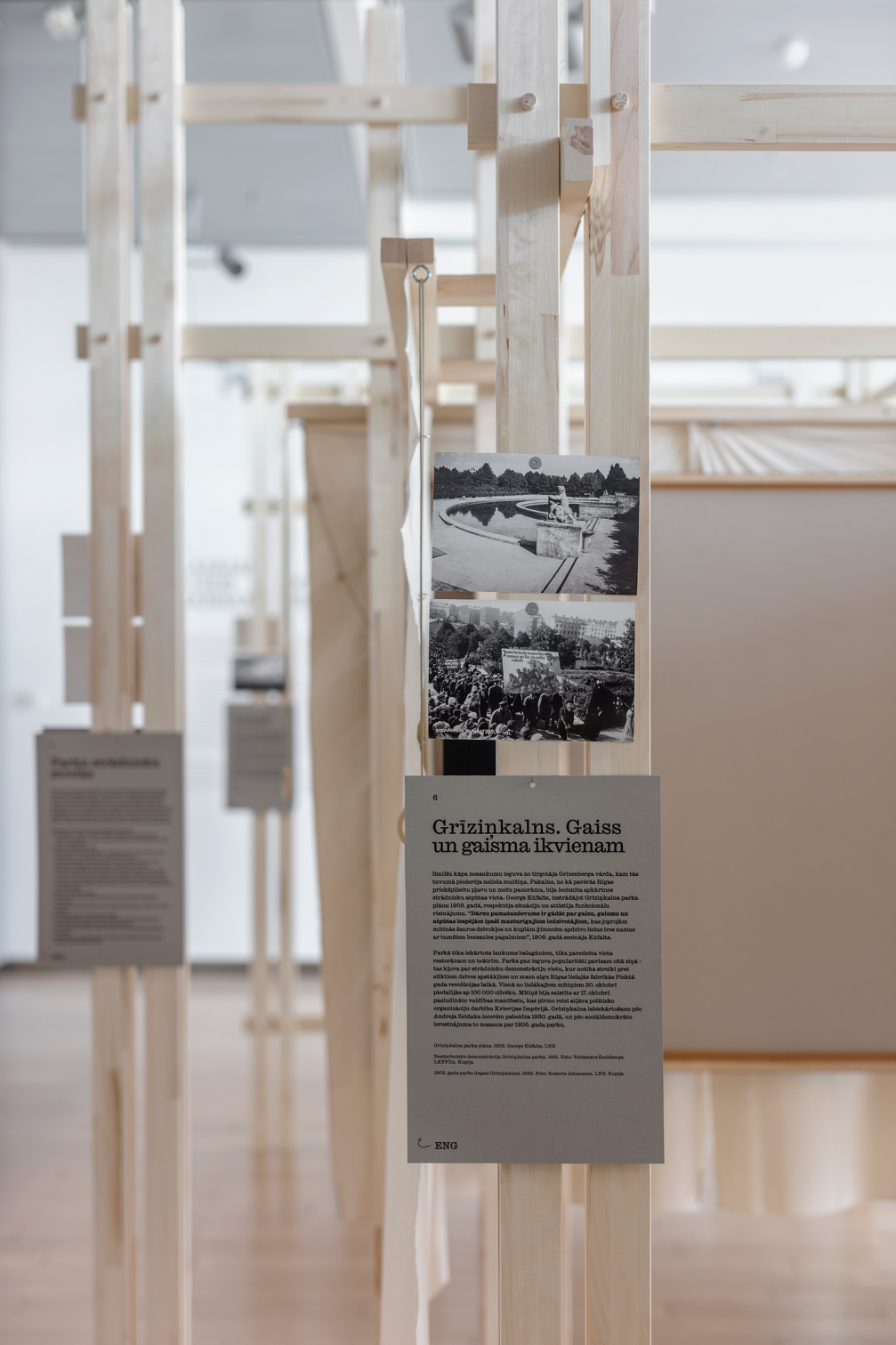 In the exhibition, the collection of Riga park layout plans (1880–1967) shows different times and approaches to creating parks. For example, the outstanding gardener and urban planner Georg Kuphaldt (1853–1938) loved the perspective and lyrical atmosphere of landscape parks, while the landscape designer Andrejs Zeidaks (1874–1964) designed straight paths for the hasty city dwellers and introduced children's playgrounds. During the Soviet period, simple squares and the typical greening of residential areas were glorified.
The exhibition includes materials that emphasise the presence of protests in parks: a letter about the gardeners' strike in 1905 from the State Historical Archive; photographs of the protest in Arcadia Park against the building of the metro by photographer Uldis Briedis; photographs by Reinis Hofmanis from the series Garden on the Island about Lucavsala; and a bench in Vērmanes Park, which has been illegally repainted in the colours of both the Pride and Latvian flags. Victory Park is also shown over a period of time, starting from the park layout plan designed by Georg Kuphaldt in 1908 up to the moment of the dismantling of the Victory monument, called «okupelis», captured on video by photographer Andrejs Strokins.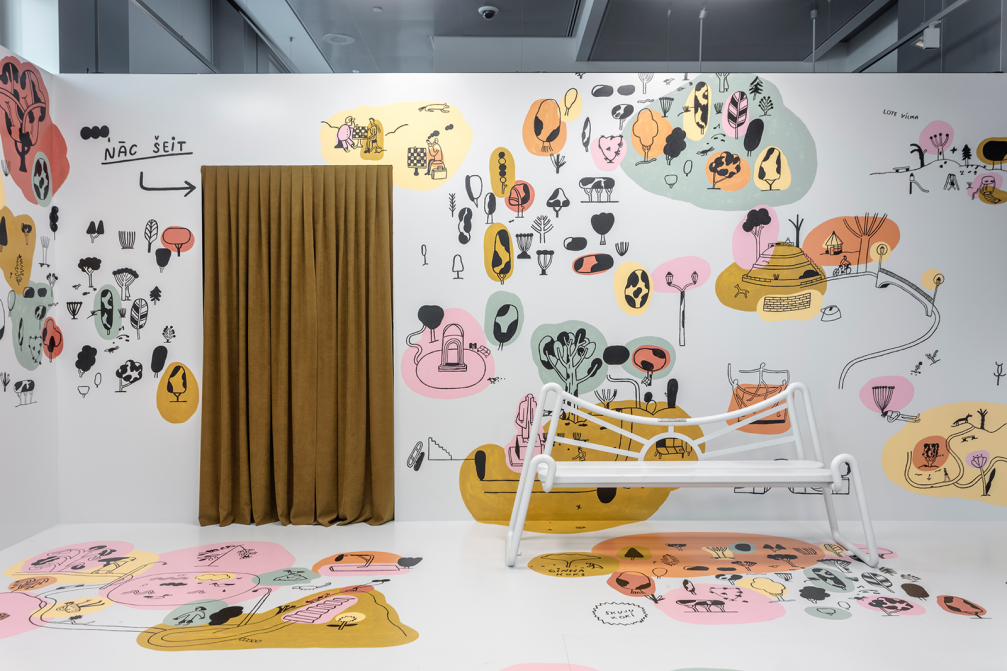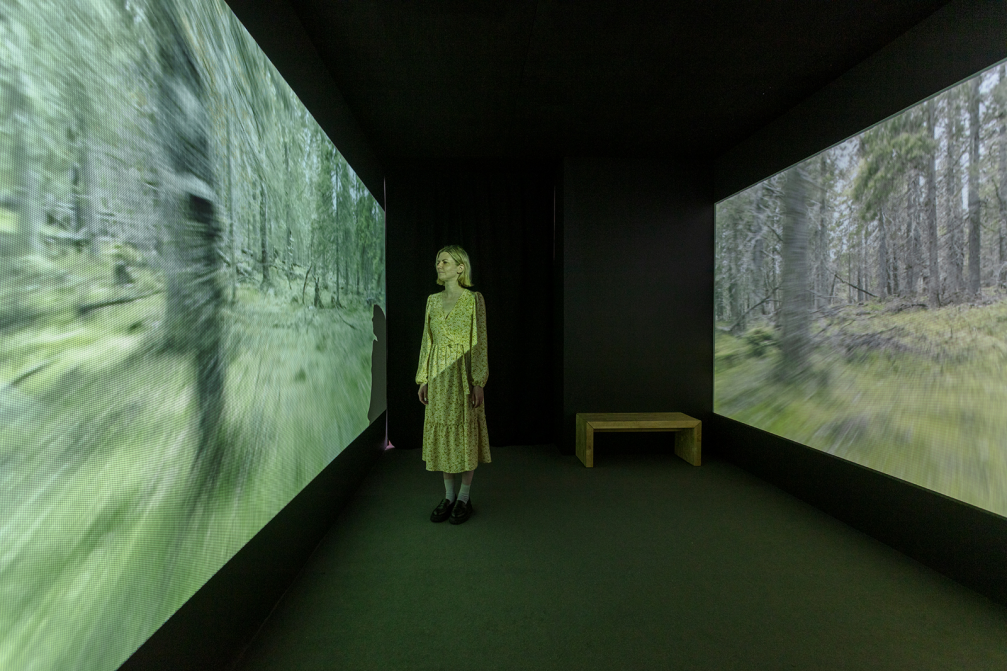 The exhibition From Arcadia to Mars is organised by the National Library of Latvia. Authors of the exhibition: curator and author of the concept Anda Boluža, designer Rūta Jumīte, and historian Mārtiņš Mintaurs. Manor park specialist Ilze Māra Janelis participated in the selection of historical layout plans, and architect Ieva Zībārte prepared a review of modern processes. The exhibition also displays a large-format painting, an illustration of Riga's parks, by artist Lote Vilma Vītiņa.