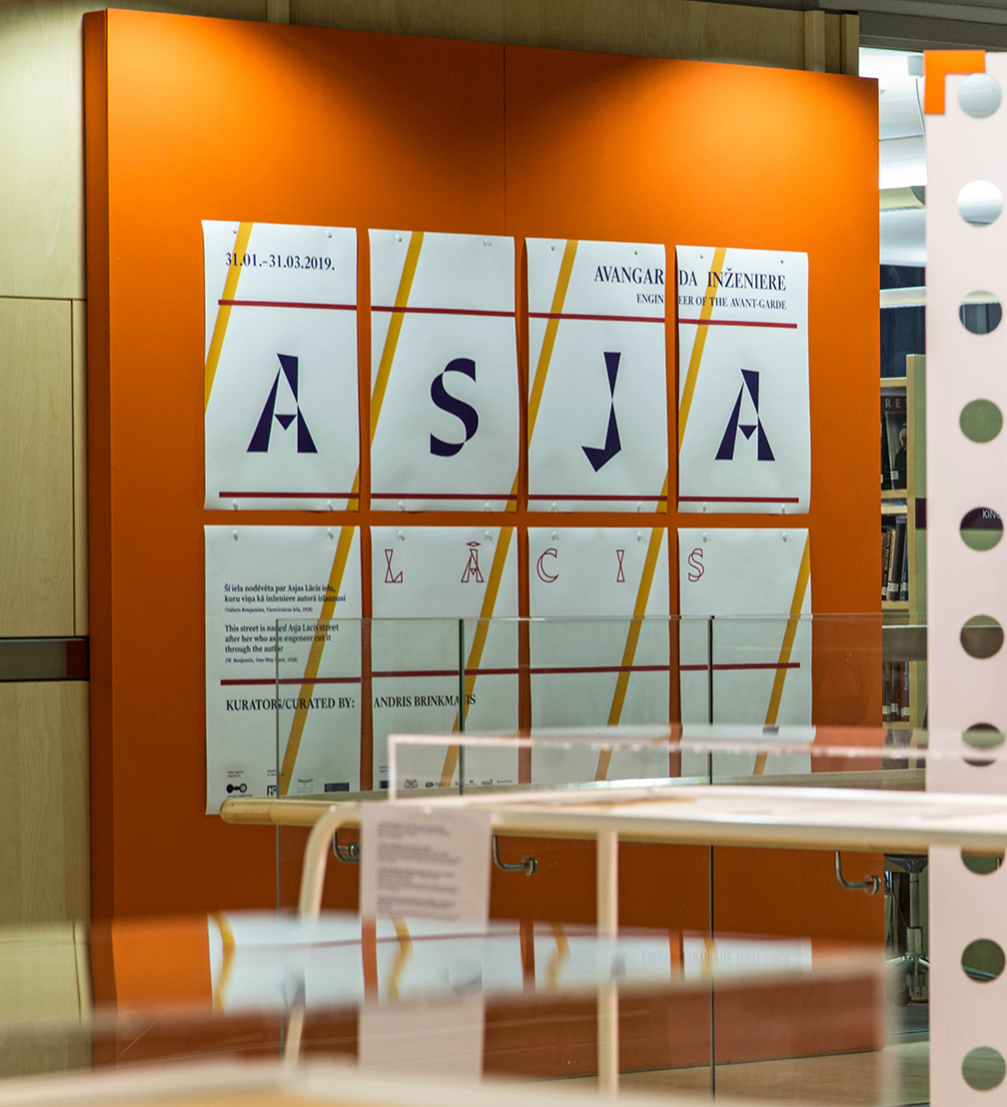 Photo by Margarita Ogoļcova
Until March 31, the National Library of Latvia hosts an exhibition about Asja Lācis, internationally renowned yet undiscovered in Latvia, but one of the most outstanding Latvian creative personalities of the 20th century. The exhibition is organized by the Latvian Centre for Contemporary Art, curated by Andris Brinkmanis and designed by «Studio Rihards Funts».
Anna Lāce (1891–1979), internationally known as Asja Lācis, and her theatre methods are widely recognised on the international circuit. She was a theatre director, actress, theoretician, pedagogue, tireless seeker and experimenter, intermediary between avant–garde German, Latvian and Russian cultures, who inspired many of the cultural greats of the time with her experience and vivid personality. The exhibition at the National Library of Latvia is an expanded version of the project that Andris Brinkmanis implemented in one of the most significant global art events, the Documenta in 2017. In Riga, the exhibition includes a number of new exhibits and documents, presented within a specially created exhibition display structure.
«The visitor of the exhibition will virtually visit all early 20th–century focal points of the cultural avant–garde in Europe, from Riga to Berlin, Munich, Naples, Rome, Vienna, Paris, Saint Petersburg, Moscow and coming back to Riga. At each of these points of reference Asja Lācis met and collaborated with leading intellectuals,» says Brinkmanis, emphasizing Asja's remarkable personal network that included Fritz Lang, Walter Benjamin, Vladimir Mayakovsky, Dziga Vertov, Sergei Tretyakov and others.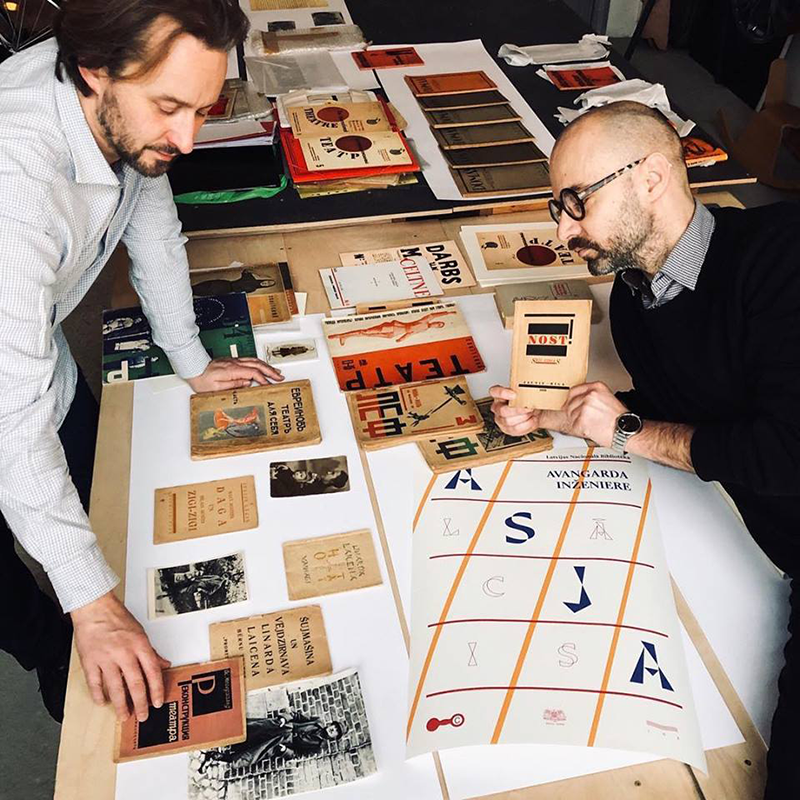 The exhibition design of «Asja Lācis. Engineer of the Avant–garde» was carried out by «Studio Rihards Funts» and the designers Rihards Funts, Reinis Ducmanis and assistant Inita Upīte. Funts reveals that he found the subject to be very interesting for him on a personal level and the main aim was to display the versatility of Asja Lācis personality: «Since my studies I have been deeply interested in avant–garde and constructivism in applied art, architecture, literature. The first impulse for the idea behind the exhibition's design was Asja's courage to experiment and search for new forms of theatre, not to follow the dogmas. Another motif was the concept of porosity that Asja created together with Walter Benjamin. In terms of aesthetics and materiality I draw inspiration from the art of that time — Alexander Rodchenko's Worker's Club, «Cabinet of Abstraction» by El Lissitzky, sports uniforms by Varvara Stepanova.»
The exhibition «Asja Lācis. Engineer of the Avant–garde» is on view at the Exhibition Space, Level 4 of the National Library of Latvia, Mūkusalas iela 3, Riga. On Saturday and Sunday at 12.00–16.00 volunteers from the Latvian Centre for Contemporary Art will also be there to tell more about the exhibition.