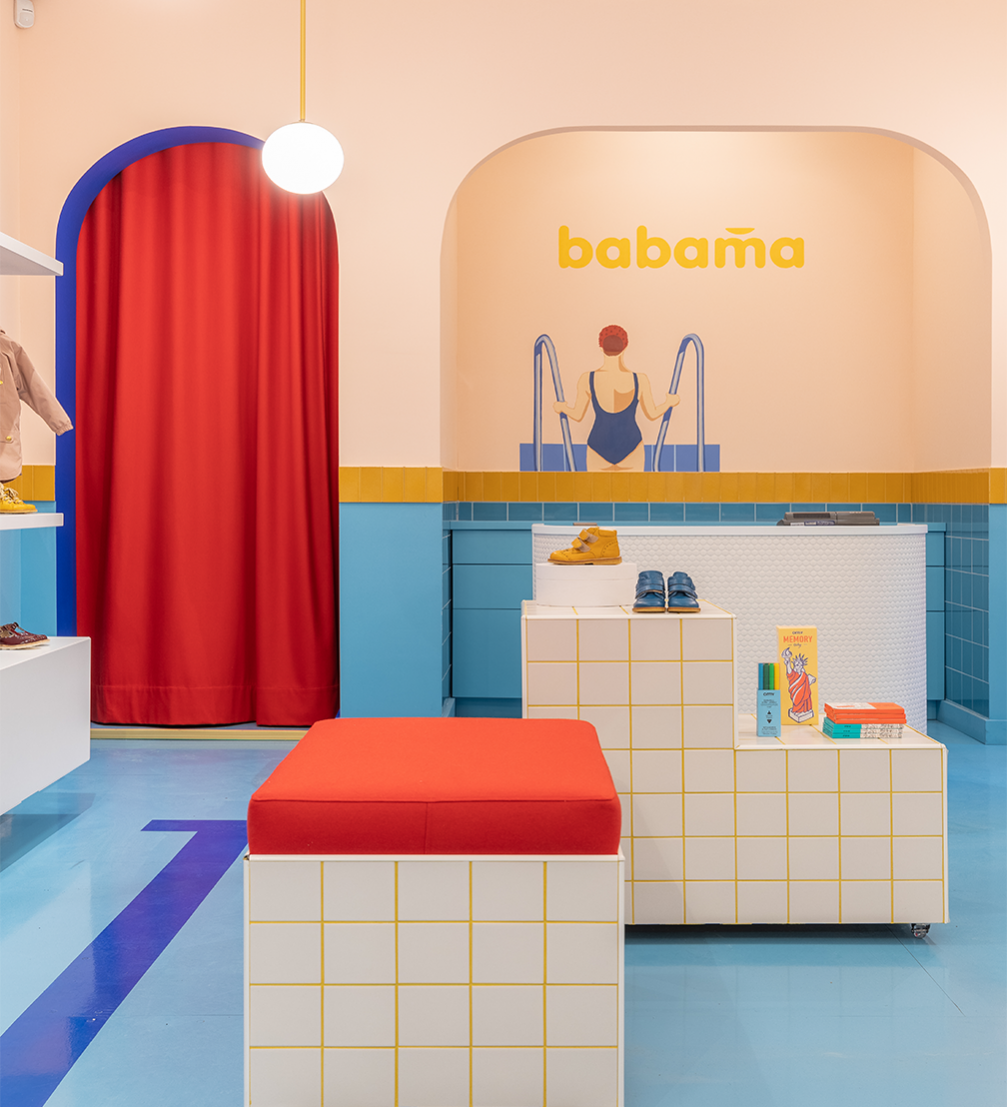 Late last year, a new children's clothing, toy and accessory store carrying European and Russian brands opened its doors to shoppers on Blaumaņa iela 12 in Riga. The bold primary colours used in the store interior constitute a contemporary interpretation of the public swimming pool aesthetic.
«Agnes Rudzite Interiors» — the design studio behind the «Babama kids» children's concept store interior — has created a bright, lively and bold design that truly speaks to kids, not only their parents. Agnese Rudzīte, director of «Agnes Rudzite Interiors», explains the thinking behind the aesthetic: «We managed to convince the client that a concept store calls for a conceptual design, not yet another trendy interior solution; that it requires a strong, secure foundation.»
The store interior evokes the stylistic of a swimming pool — from the colour palette, materials and tiles to the metaphorical images. «Personally, I really enjoy the pool aesthetic, as it is clean, fun and unisex, and it is a great match for the contemporary selection of clothing at «Babama kids»,» says Agnese.
The interior was inspired by the renowned photo series «In the Swimming Pool» by Slovak photographer Maria Svarbova, which showcases swimming pool interiors from the socialist era, blurring the boundaries between a retro aesthetic and futurism. Stylised elements from the photo series have made their way into the «Babama kids» store interior as wall paintings. The floor has been painted to evoke swimming lanes, while shelf fittings call to mind the aluminium ladders at the edge of the pool.
The interior of the «Babama kids» concept store can be viewed on Blaumaņa iela 12 in Riga; other works by «Agnes Rudzite Interiors» are available on the studio's website.