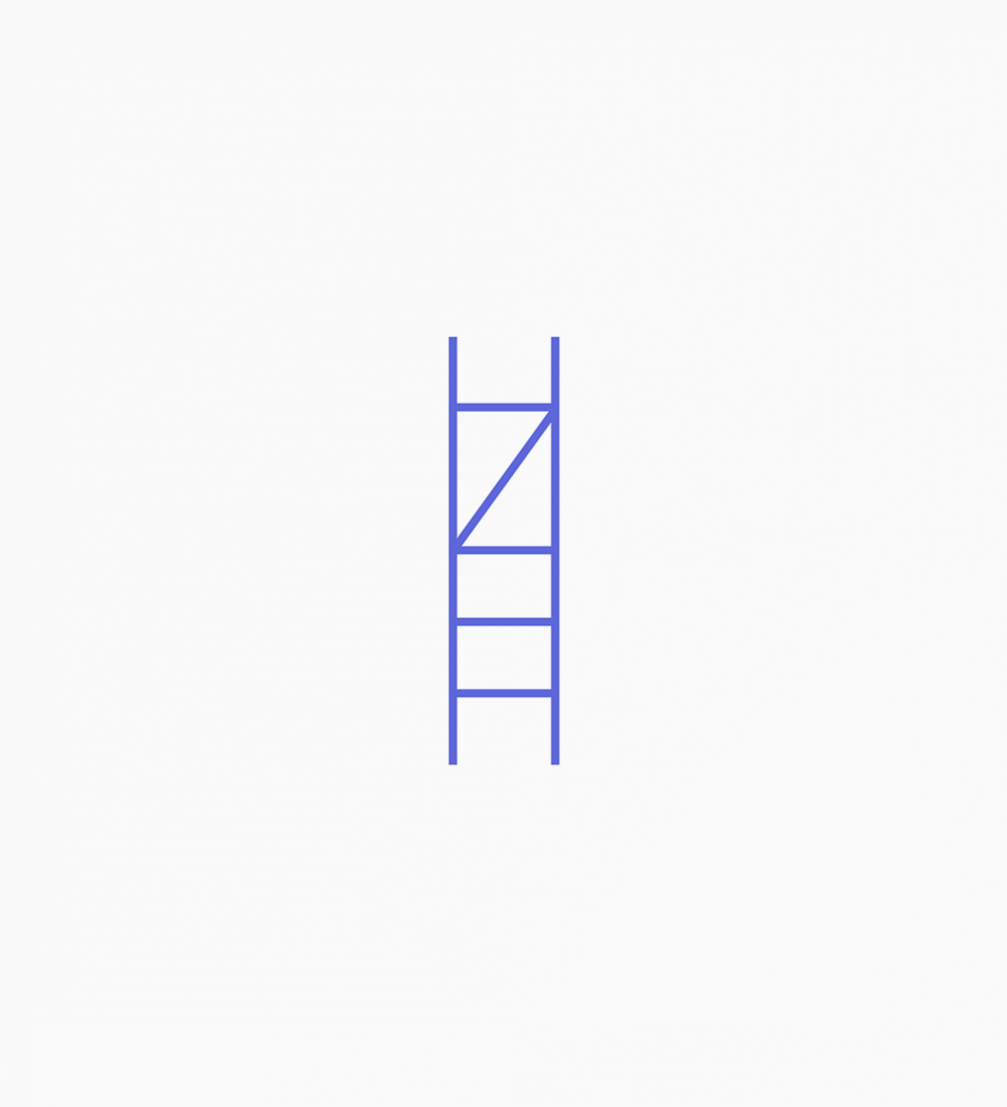 Imants Ziedonis Foundation «Viegli» (transl. «Lightly») in collaboration with the design studio «Overpriced» has created a new visual identity for the foundation and its initiatives Ziedonis Museum, Ziedonis Library and Ziedonis Classroom. The main design elements are based on the idea of cutting the horizon and going up as well as on the poet's handwriting.
Since 2010, the Imants Ziedonis Foundation «Viegli» has implemented numerous projects and activities. In 2015, a museum dedicated to the poet was founded, while the representatives of the foundation reveal that soon two other «Viegli» initiatives will be launched. Ziedonis Classroom and Ziedonis Library will open their doors at Sporta iela 2, Riga. Before the foundation's tenth anniversary, it presents a new visual identity created by the design studio «Overpriced». Using stairs as a symbol, it speaks about continuous motion upwards.
The logo of «Viegli» is simple, easy to recognize and based on the handwriting of Imants Ziedonis. Three logotypes of the foundation's sub-initiatives are also created. Each of them is visually unique — the logo of Ziedonis Museum is based on neat and fine handwriting, the logo of Ziedonis Classroom reveals more playful approach, while the logotype of Ziedonis Library uses a typewriter-like font.
«Imants Ziedonis' impact on Latvian culture and identity is immeasurable. Not only in his words, talks, courageous works and enthusiastic initiatives but rather with all his being he has challenged us to take a closer look on ourselves and our land. The writer's call to recognize the «vertical» values in our lives became the main element of the brand's image. There aren't many such bright thinkers in Latvia, so it was a great honour to visit the museum in Murjāņi, to get to know Imants Ziedonis' work more thoroughly, to study his story and to work with the foundation's «Viegli» team, so that his legacy could reach more and more people,» comments designer, Head of «Overpriced» Aigars Mamis.