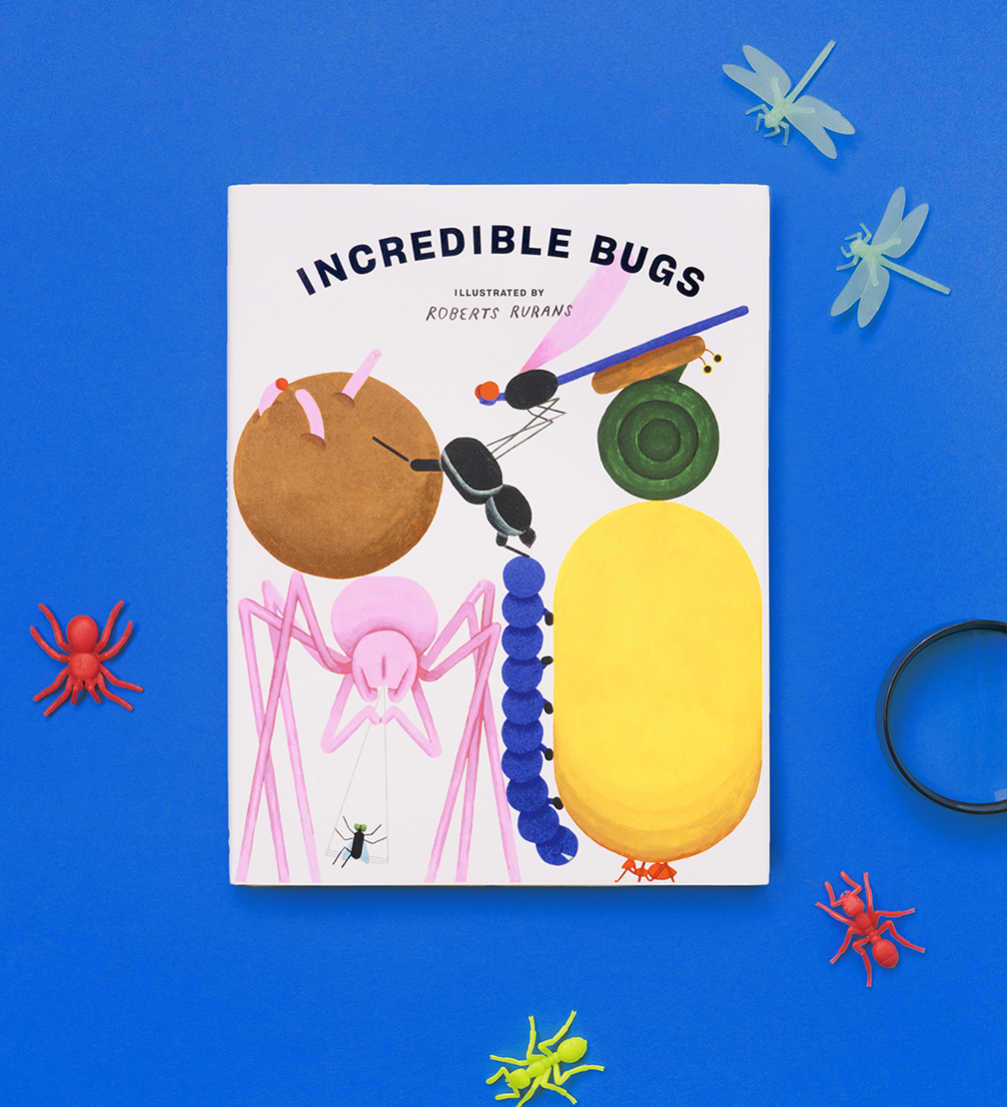 In February, the Hong Kong–based publisher «Viction–Viction» released a new children's book «Incredible Bugs» in English that introduces to the diverse world of bugs and its crawling, flying and buzzing inhabitants. The main focus of the publication is on the illustrations, created by Roberts Rūrāns.
«Viction–Viction» that publishes books for curious young minds is a sub-brand of the Hong Kong–based company «Viction Workshop Ltd.». Both «Viction–Viction» and grownups–oriented «Victionary» put emphasis on graphic design, illustration and sophisticated visual language, setting high standards for paper and print quality. Since 2001, they have produced over a hundred publications for all age groups. Now «Incredible Bugs» by talented Latvian illustrator Roberts Rūrāns has joined the list. Roberts tells that last summer «Viction–Viction» approached him and invited to draw illustrations for a book about bugs, especially highlighting their «superpowers» and uniqueness. The work on the 40–page book continued for about three and a half months. The same way as other Roberts' illustrations made over the past year and a half, these are also painted with acrylic on paper and then digitally adjusted for colours, contrasts and some nuances.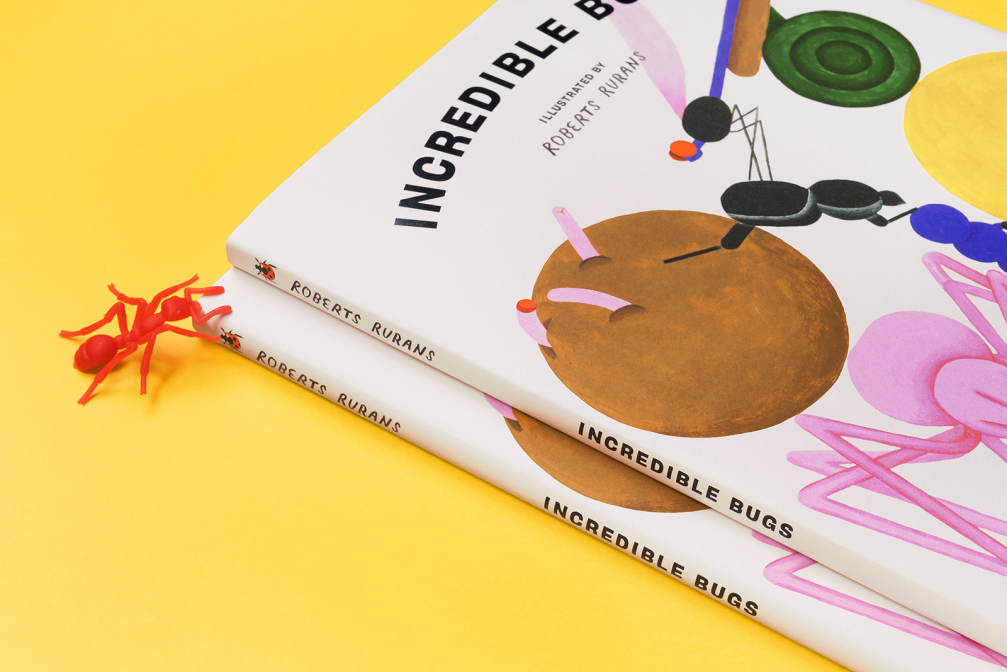 ««Incredible Bugs» magnifies a fascinating world of small creatures through charming illustrations and fun facts that highlight their superhero–like capabilities. Although they may seem unappealing at first glance, great powers lie beneath their weird and wonderful exteriors; and this book highlights the extraordinary and unique ways how they survive ordinary life on land, under water, and in the air. It is an engaging and endearing look into a realm that most adults and kids would not even think about venturing into!», «Viction–Viction» describes its latest book. Although «Incredible Bugs» is educational and inspiring, it doesn't seek a precise representation of nature in its illustrations. However, it fully reveals Roberts Rūrāns' creative style, featuring bright colours, stylized shapes and witty interpretations of the subject.
The book «Incredible Bugs» can be ordered on the webpage of «Viction–Viction» and on «Book Depository». Soon it will be available also in the bookstore «Mr. Page» in Riga.