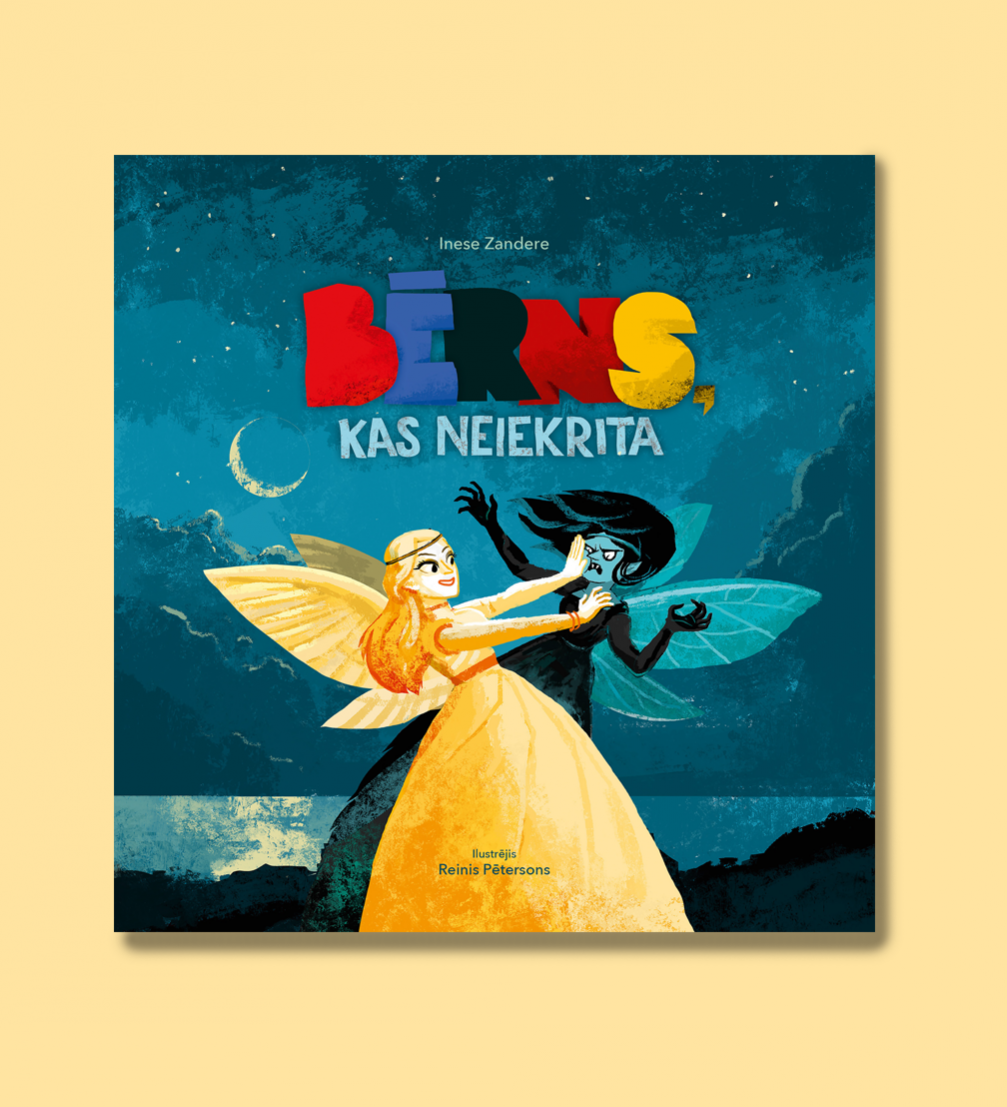 Cover by Reinis Pētersons
The children's literature publishing house «Liels un mazs» has released a new collection of poems «Bērns, kas neiekrita» (trans. — «The child who didn't fall») by Inese Zandere with Reinis Pētersons' illustrations for preschoolers and elementary school–aged children. The book follows up on the theme of children's health that the author began in the book «Līze Analīze un citi slimnīcas skaitāmpanti» («Medicine Maddy and Other Hospital Nursery Rhymes»).
In her poem collection «Bērns, kas neiekrita» («The child who didn't fall»), Inese Zandere discusses children's safety, traumas and dangerous situations one must learn to avoid. The poems form a challenging journey, full of monsters, tricky traps and magic ruses. Although risky, the journey through hyperbolic real–life situations has a happy end. Reinis Pētersons has created dynamic and bright illustrations for the book, as well as other «Liels un mazs» books, like «Maskačkas stāsts» («Dog Town»), «Zelta pods» («The Crock of Gold»), un «Šausmu autobuss» («The Horrorbus»).
The book was published in collaboration with the Children's Hospital and the State Culture Capital Foundation. You can buy it at the office of «Liels un mazs», Tērbatas 49/51–12, Riga, on their online store or in the major bookstores.