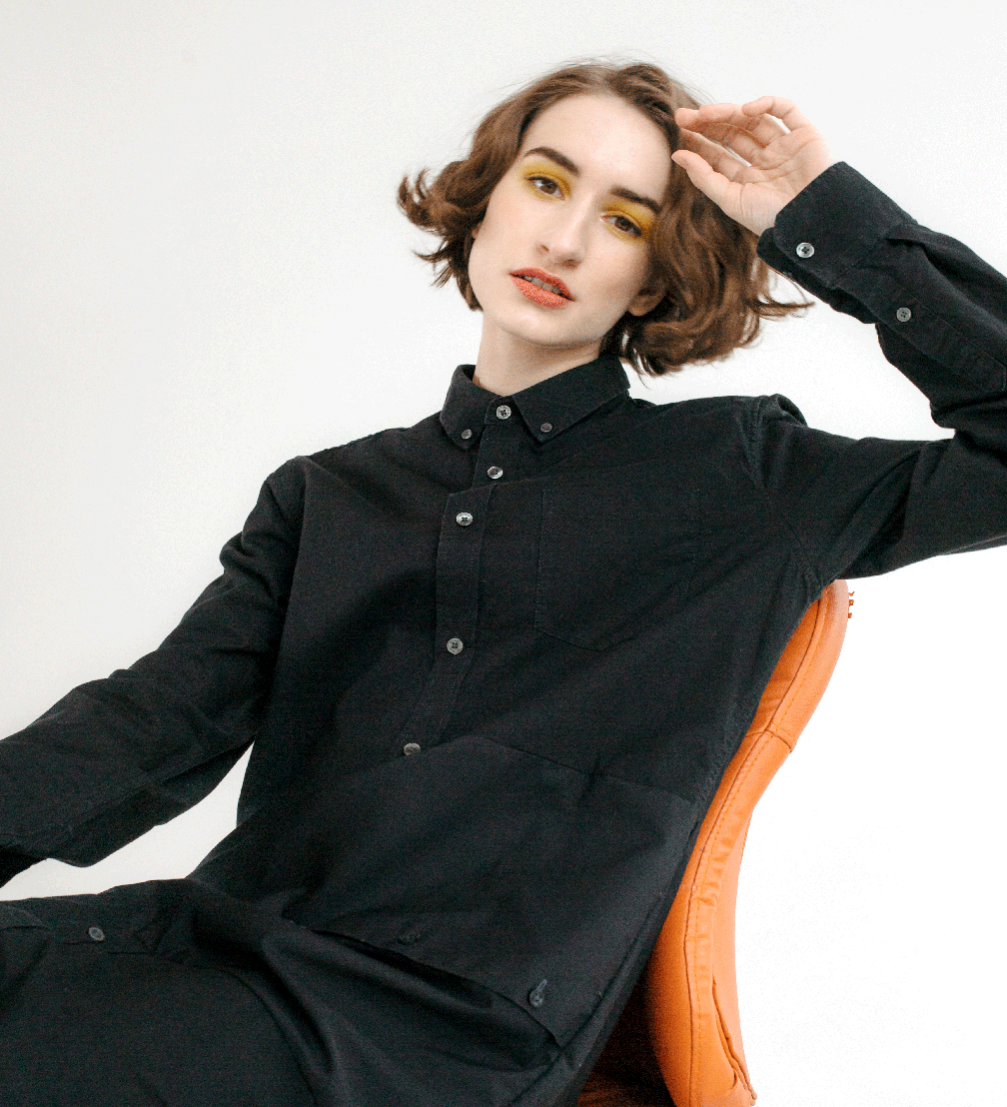 The upcycled garments by designer Aiva Zīle, the founder of the fashion brand «Zīle», are now available at the brand's recently opened concept store in Riga. The new Spring–Summer 2019 collection «Revival», inspired by the first signs of springtime, is also there.
The grey colour dominates in «Revival», the latest collection by «Zīle», interacting with brighter accents that symbolically announce the approaching of summer. The reused materials, mostly fabrics from jeans and cotton shirts have transformed into new garments, while their original roughness — into more delicate and feminine cuts. The garments feature both laconic, geometrical silhouettes as well as ruffles and pleats.
Designer Aiva Zīle reveals that the story of the collection is inspired by the modern man's wish to reconnect with nature, return to untouched. She aims to highlight the personality and character of the wearer and to offer a sustainable alternative for the contemporary wardrobe. Each piece of the collection is different and unique.
The fashion brand «Zīle», founded in 2014, strives for a more sustainable future through the concept of upcycling. The designer points out that such production reduces both the number of resources that are needed to create the garments and also the amount of textile waste coming from overproduction.
In mid–April the «Zīle» concept store opened in Avotu iela 25, Riga. It showcases not only garments by «Zīle» but also other designers that use up–/recycle methods such as Justīne Valdmane, «Fun & Ugly», «Ginger up Recycled Bags» and others.