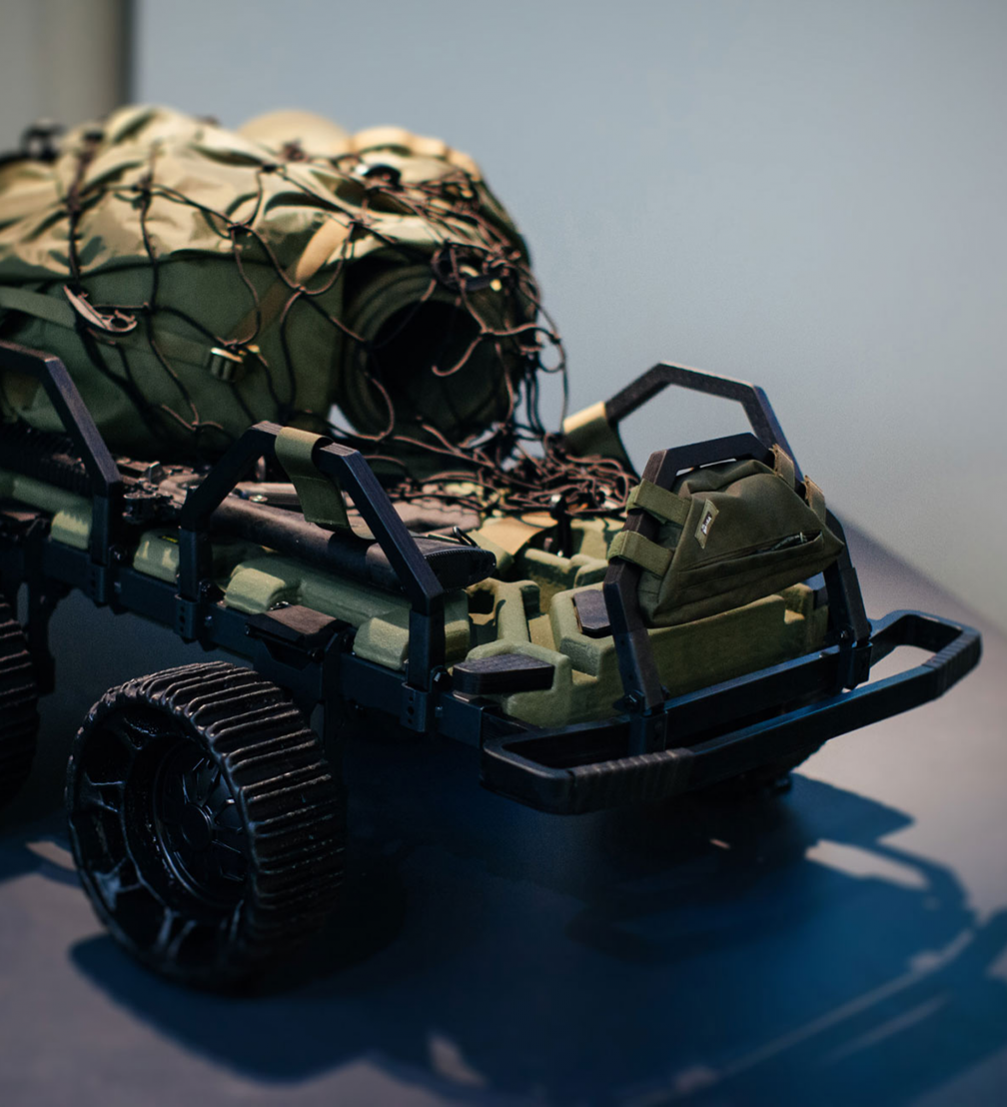 In his bachelor's degree project at the Art Academy of Latvia Functional Design Department, Gatis Vectirāns prototyped a smart platform «NatriX lat–100» for transportation of equipment and battle inventory. It is meant to perform small military unit tactical tasks. In the future, «NatriX lat–100» will be modified for the use in forestry, environment conservation, rescue services and other industries.
The transportation platform is compact, foldable, capable to overcome both urban and natural obstacles. Not only does it carry cargo — spare batteries, communication devices, battle equipment and ammunition, but it can also transport injured people. The bachelor's degree project takes the needs of the Latvian Armed Forces into consideration — Gatis Vectirāns consulted with the Latvian National Guard, the professional soldiers and experts in the Ministry of Defence. «In the focus group with the professional soldiers, it became clear, that one of the most significant problems is the low operability of units when performing tasks. I decided to design the platform to be transportable on the trunk of an off–road vehicle, and focused on the smart control and navigation.»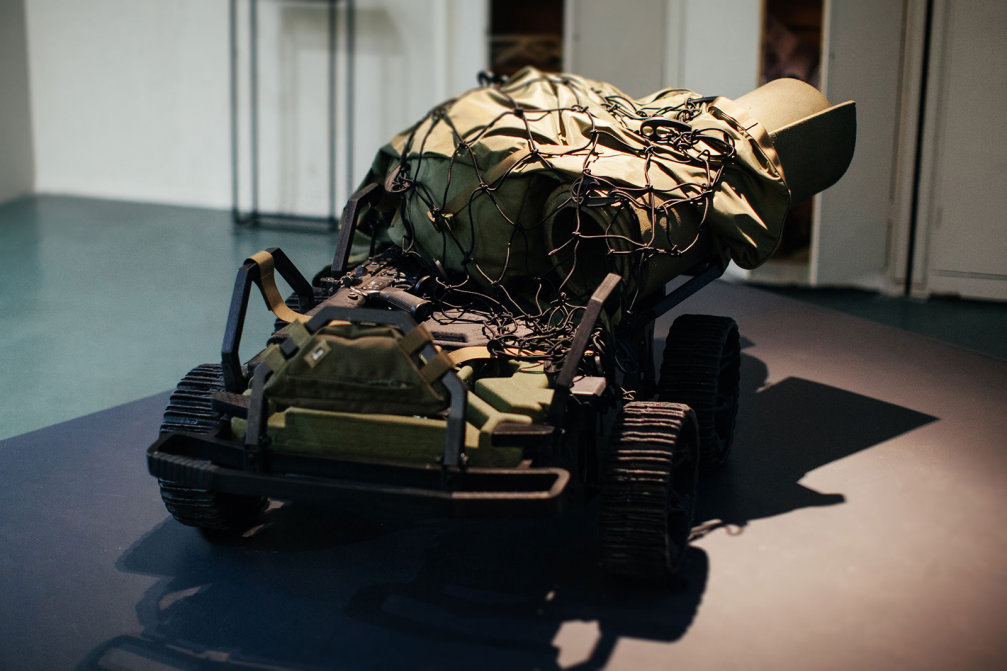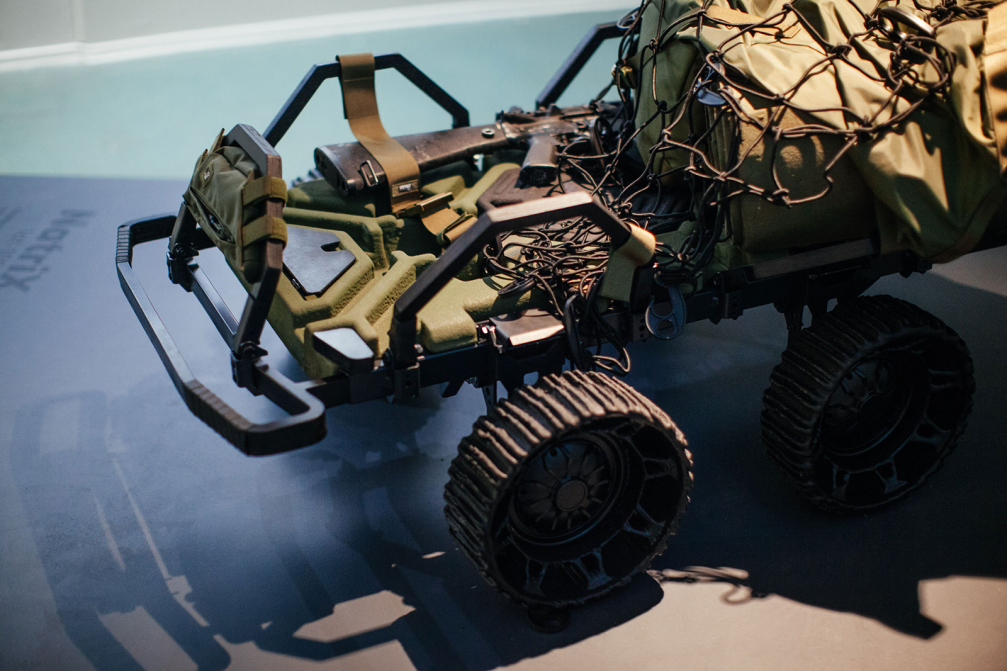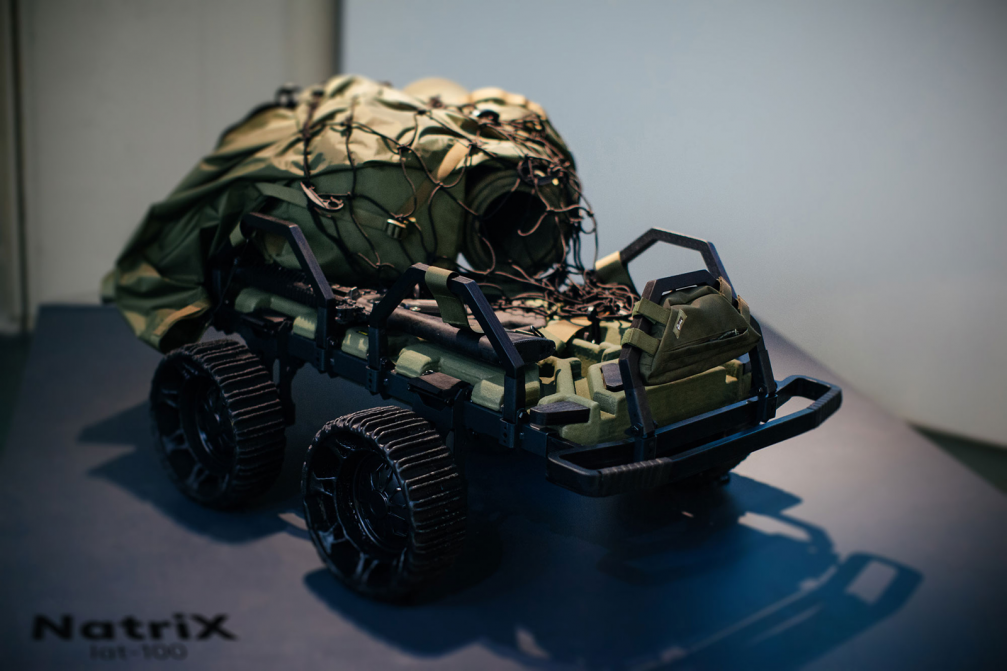 The transportation platform «NatriX lat–100» operates on an electric engine and there are navigation sensors in its body. The control system allows to use it both autonomously, when the platform follows its user, manually with a remote control, or aiming with a laser pointer and indicating the direction and distance. In the bachelor's degree project the first stage of the prototype was created, it will be tested in the polygon this summer.
«After the bachelor project, a new development stage has begun for the «NatriX lat–100» smart platform. Tests in the military and civil security are planned, we have meetings with companies working in the state security field,» the author Gatis tells. The next goal for the bachelor's project is one of the biggest defence and security exhibitions in the world «DSEI 2020» in London.
The thesis advisor of the bachelor's project is the associate professor of the Art Academy of Latvia Barbara Ābele. The project was a collaboration with the architect Krišs Zilgalvis, electronic engineer Vents Kanders un mechanical engineer Mārcis Zariņš, consulting with the Riga Technical University scientists from material science, electronics and robotics fields.