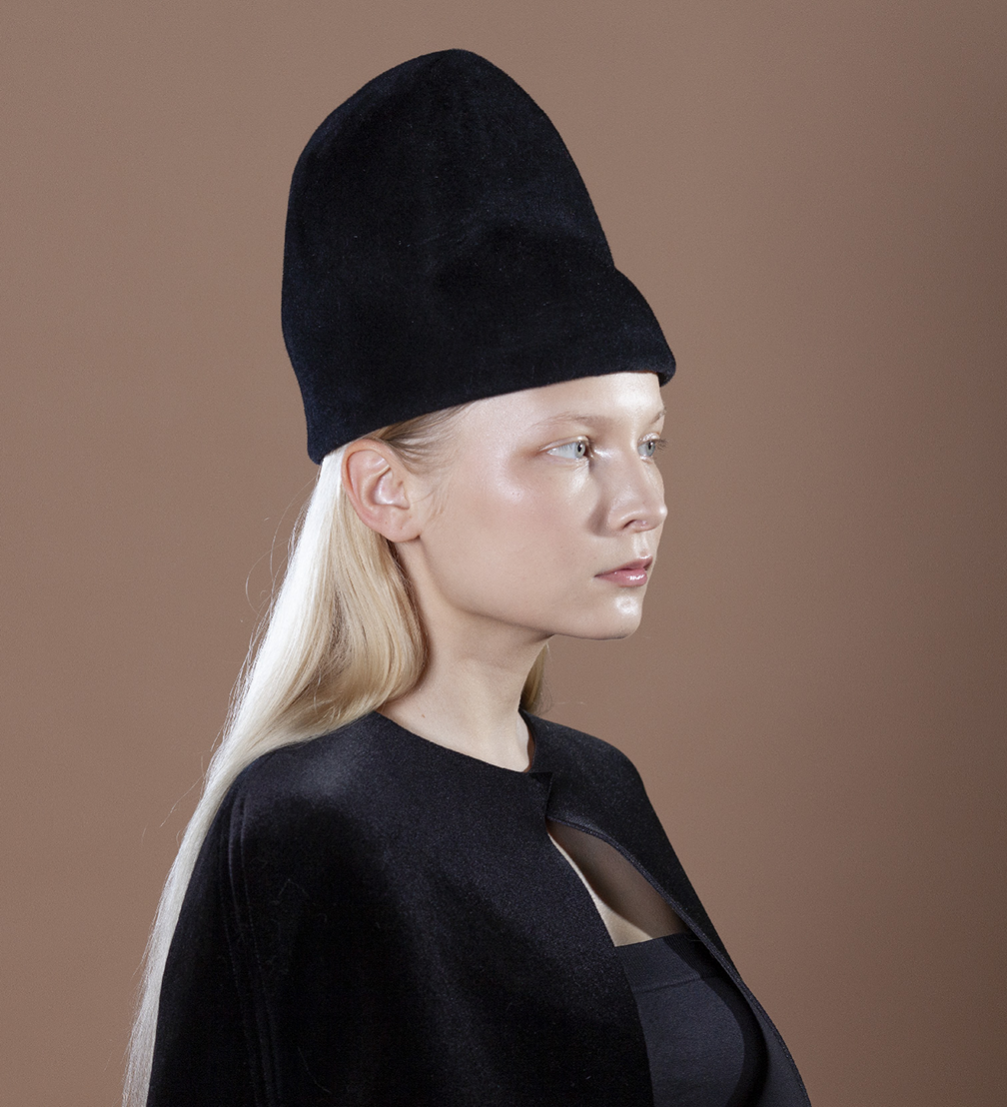 Kadi Adrikorn. Photo by Arvi Anderson
Until August 8, the Showroom Intro in Riga hosts its second showcase of «#freshblood», this time presenting works by emerging fashion design talents from Estonia.
The Showroom Intro represents various fashion brands from the Baltics, this summer putting emphasis on young designers. Earlier in July, the fashion enthusiasts were able to see, try on and purchase the garments created by students of the Art Academy of Latvia but now the showroom presents Master's degree collections from the Estonian Academy of Arts (EAA). Among the eleven exhibited authors are also award–winning designers and pieces presented at the biggest and oldest fashion contest of Estonia — the ERKI Moeshow.
«The reason to come and visit the showcase is if one wishes to experience a real boost of fresh and experimental design. It is like a true reincarnation of nostalgic knitwear! Almost every collection has innovative technique created by the authors themselves,» says professor Piret Puppart, Head of EAA Fashion Design Department. The garments on display are both contemporary ready–to–wear pieces and experimental, extraordinary ones. The designers represent different creative styles and techniques, including self–made fabrics, innovative digitally printed embroidery or embroidery with home–grown crystals.
The «#freshblood» showcase features collections by designers Mariliis Niine, Cärol Ott, Katrin Aasmaa, Anželika Mändmaa, Triin Tint, Annika Kiidron, Kristiina Jeromans, Kairi Getman, Kadi Adrikorn, Kertu Kivisik and Hannes Rüütel.
The selected collections from Estonia will be on view at the Showroom Intro, located in the shopping centre Galleria Riga, Dzirnavu iela 67, Riga, until August 8. Working hours: Tuesday to Friday from 13.00 to 18.00.