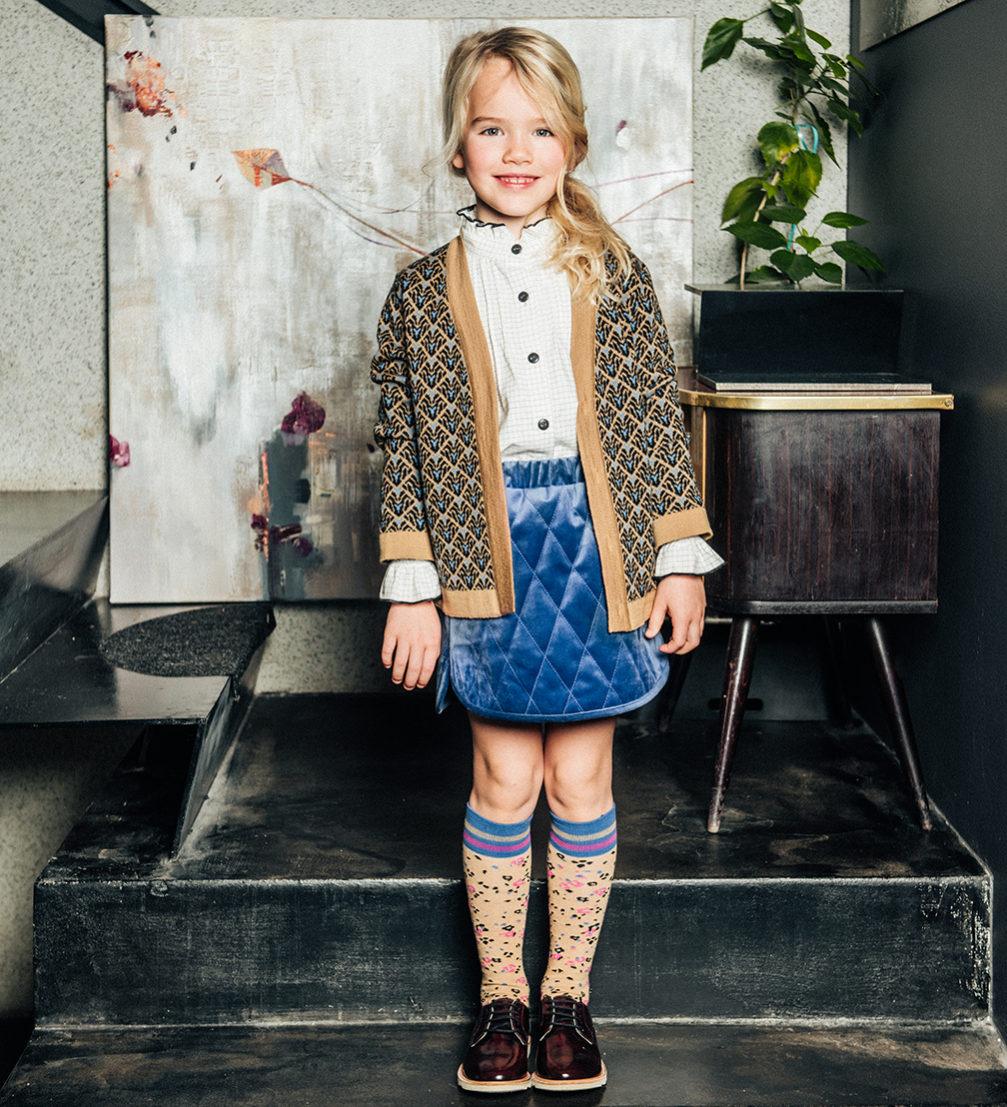 Children's fashion brand Paade Mode has just revealed its Autumn–Winter 2019/20 collection «Mixtape», inspired by the world of music. It features both cosy knitwear and sophisticated garments for special occasions for young girls and boys.
«Music is everywhere. Rhythm, melody, lyrics, to each their style and preference. And yet, it is something that connects us, that we want to share,» the creative team of Paade Mode describe the idea behind the brand's latest collection «Mixtape». The Autumn–Winter 2019/20 collection is a «mixtape» of styles for every occasion inspired by movie soundtracks, chart–toppers or even just that one song that is forever stuck in one's head. Paade Mode is not afraid to seek inspiration in different eras of time, so the collection blends 90s pop, smooth jazz from mid–20s, classical and romantic tones. As usual, the collection is a mix of romance, edge and trendy luxury. The «Mixtape» features a broad range of garments — charming dresses and skirts, voluminous and seamless knitwear, cardigans, as well as jackets and trousers for boys. The colour palette varies from bright and bold to saturated dark tones and fabrics adorned with floral patterns. The design department of Paade Mode is led by artist and illustrator Edīte Ķirse, who transforms her creative ideas into intricately crafted, multi–layered garments.
Through Aiga Rēdmane's photographs, the visual story of «Mixtape» is told and enhanced by the residence of artist Sabine Liva with a selection her artworks, interior design and love for music adding to the atmosphere.
Paade Mode was founded in 2011 by Linda Raituma, and since then it has grown into an internationally recognized and award–winning slow–fashion kidswear brand. Responsible attitude towards the production functions and processes, zero waste and zero stock principles as well as towards selection of the materials make sustainability one of the brand's core values. The products by Paade Mode are available in more than 20 countries and are regularly noticed by international fashion and lifestyle media.