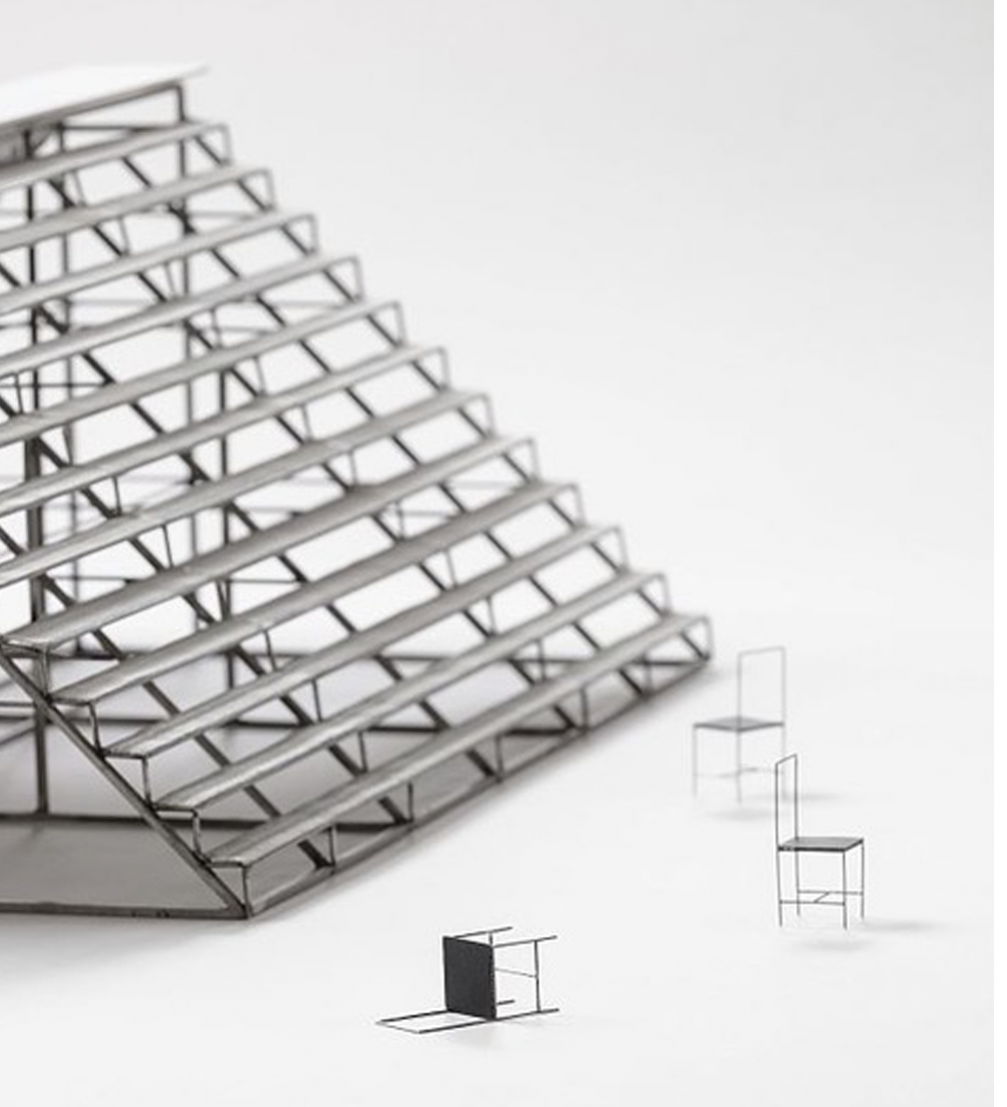 Scenography set for opera «The Immured». Photo by Reinis Hofmanis
Andris Freibergs' solo show «136 kāpieni» («136 steps») will be on view at the exhibition hall «Arsenāls» from September 19 to November 17. The exhibition is an autobiographical time-space that sums up real space and the scenographer's lifetime: 56 steps in the Arsenal and 80 years.
Stories Editorial September 11, 2019
The exhibition is based on the scenography for the opera «Iemūrētie» («The Immured»)  by composer Ēriks Ešenvalds and poet Inese Zandere — a symbolic stairway to heaven. Similarly, the exhibition takes advantage of the wide oak stairway in the Arsenal. Additionally, a catalogue is prepared by Andris Freibergs, art historian Anita Vanaga, and director Krista Burāne. A fragment from Krista Burāne's documentary «Pasaka par tukšo telpu» («Tale about the empty room») is a part of the exhibition. Furthermore, there is a diverse programme of events, «Conversations at the Museum» with the artist and the project manager for the exhibition Līna Birzaka-Priekule, a discussion about the scenography set showcased in the exhibition, workshops for children, and Anita Vanaga's lecture about Andris Feibergs' life and work.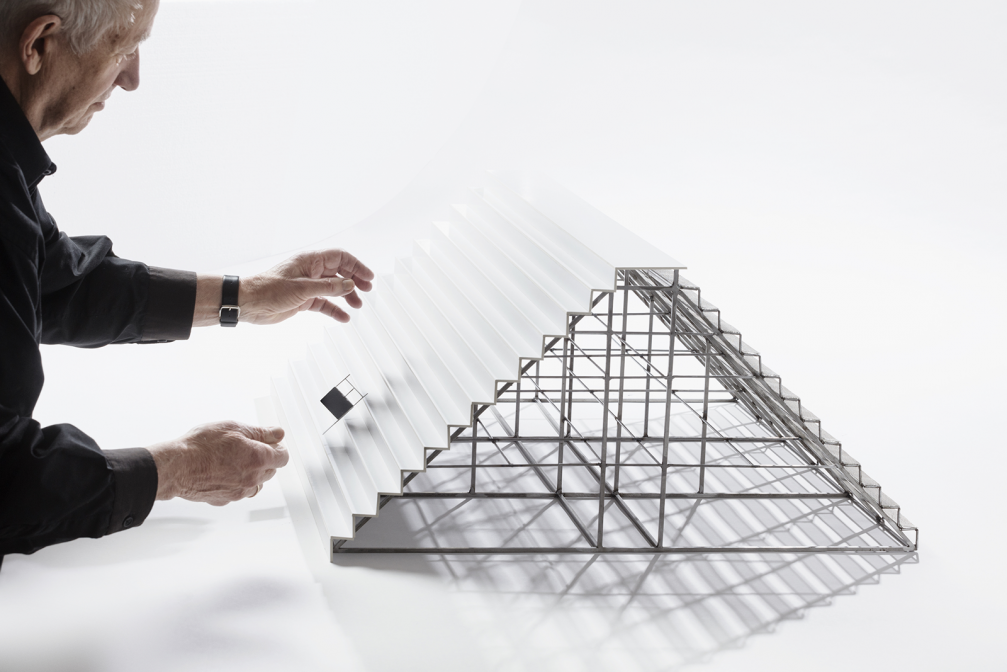 Andris Freibergs debuted in the theatre in the 1960s when the political course of the Soviet Union changed and poetic, metaphoric theatre was on the rise. A significant event in the Latvian scenography was Māra Ķimele's play «Stikla zvērnīca» («The Glass Menagerie»)  in Liepāja with Andris Freibergs' metal constructions — cages. Art historian Anita Vanaga talks about Freibergs' conceptual and contemporary approach to the space of the stage: «The scenographer focused on the dramatic conflict, the emotional gradation, not just on the place in the play, as they usually did in the social realism theatre. Working on a concept, the scenographer became an equal member of the playwright – director – scenographer trinity. In the case of Andris Freibergs, the emotional amplitude is of utmost importance.»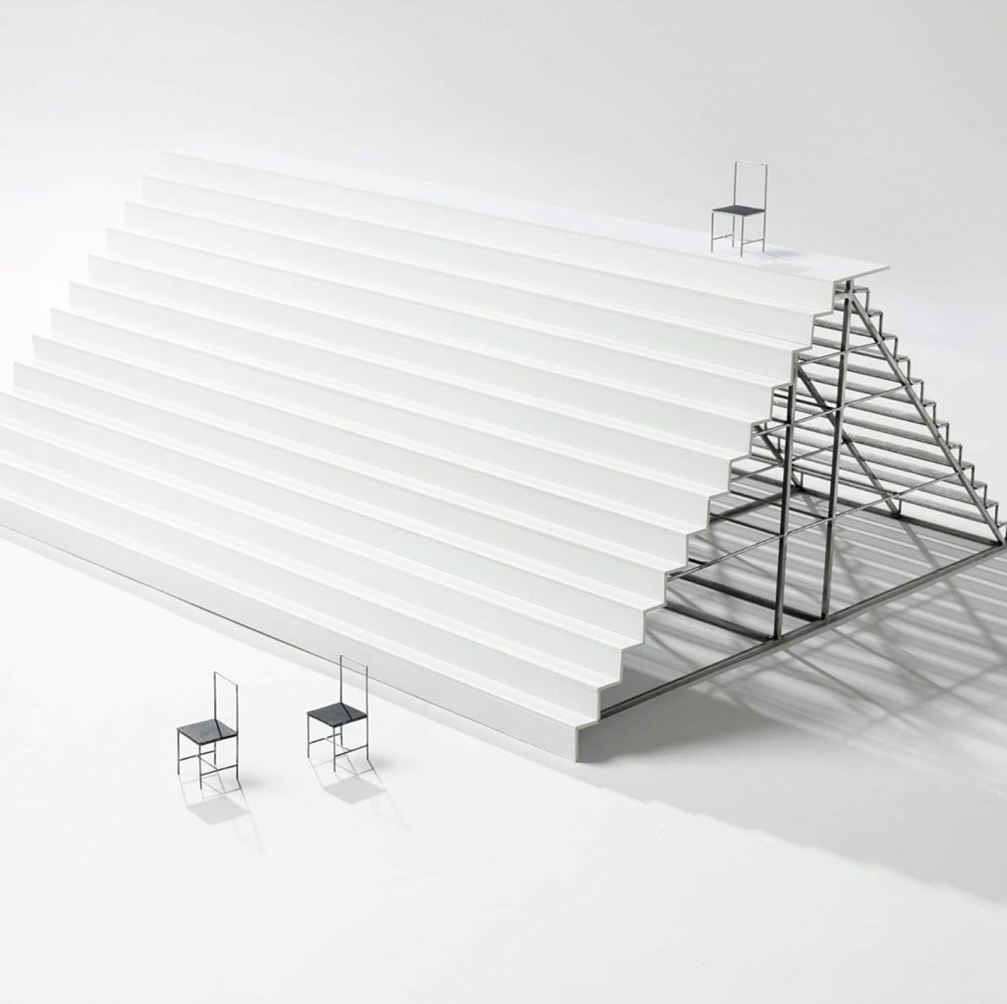 More information about the upcoming exhibition and its programme is available on the website of the exhibition hall «Arsenāls».