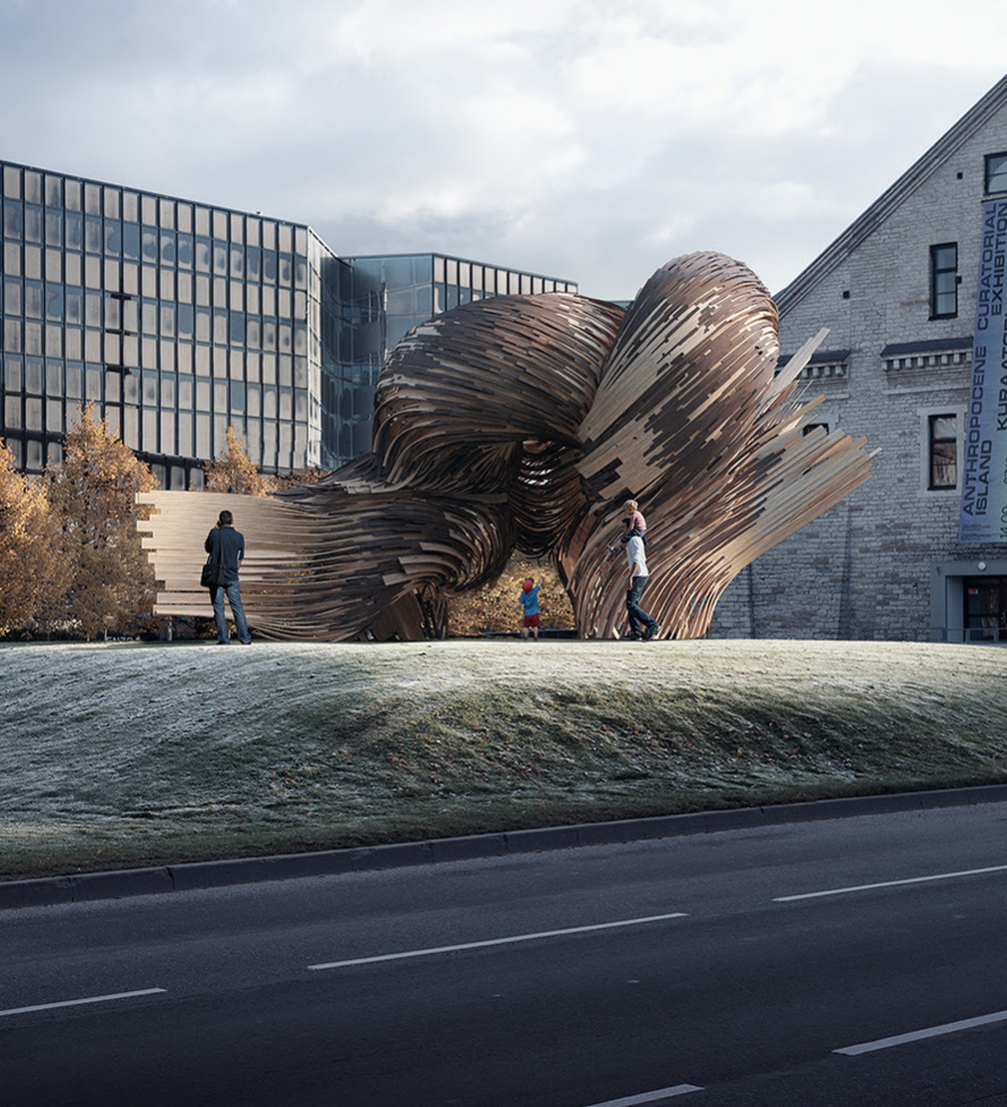 Winner of the «Huts and Habitats» competition. Publicity image
The opening week of one of the most notable architecture events in the Baltics, Tallinn Architecture Biennale, will take place from September 11 to 15. The dialogue, interdisciplinarity and experiment-based festival will explore the aesthetic experience in architecture under the guidance of head curator Dr. Yael Reisner.
Stories Editorial September 9, 2019
Tallinn Architecture Biennale (TAB) is an international architecture and urban planning festival, organised by the Estonian Centre of Architecture. The Biennale continues the tradition of the Nordic – Baltic Architecture Triennale in an updated form and encourages synergy between Estonian and foreign architects as well as the general public.
The head curator of TAB is academic, researcher, director of the architecture office «Yael Reisner Studio» and author of «Architecture and Beauty, Conversations with Architects about A Troubled Relationship». «The word Beauty was culturally avoided for nearly 80 years, in the visual arts, in architecture, in politics, psychology, poetry, and music, though people keep using the attribute «beautiful» quite often in their daily life,» this year's head curator explains the theme of TAB. «We cannot define beauty in simple terms, nevertheless, we know its experience has surprising quality, freshness, significance, clarity, profundity, often ambiguity, and while designing, any architect knows that when all falls into place, it is a pleasing, beautiful experience.»
The program which is dedicated to the resurgence of beauty and its many forms in a post digital age consists of five main events. In the Curatorial Exhibition eight invited architects and architecture offices, including «Sou Fujimoto Architects», Elena Manferdini, and «Space Popular», were challenged to design a project that is a conduit for the emotional experience of beauty in an urban context. The TAB Conference Programme unfolds with the interdisciplinary symposium «Beauty Matters. Just Like Love, It's Real» and the reading «Space and Digital Reality». The Vision Competition Exhibition titled «New Habitats, New Beauties» showcases a selection of more than 80 competition entries that try to find alternative lifestyles for the inhabitants of Kopli district, Tallinn. The Installation Programme consists of an exhibition of the models created by the twelve finalists of the competition «Huts and Habitats», while the International Architecture Schools' Exhibition includes the latest works by the most prestigious academic institutions worldwide. Numerous side events are held next to the main happenings ― exhibitions, installations, architecture films and other events throughout the city.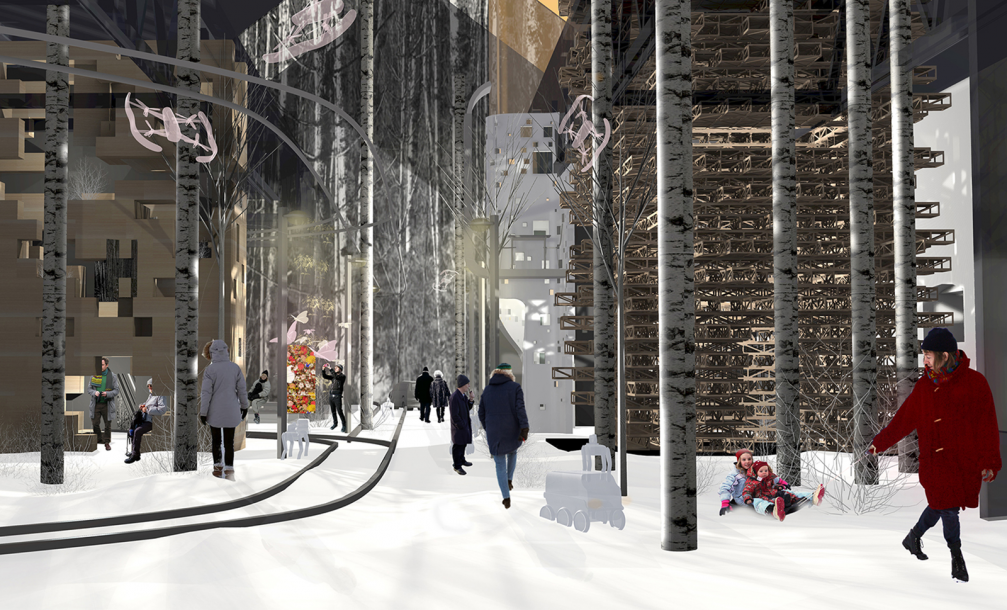 Tickets and information on the planned events, TAB programme and happenings is available on the website of the Tallinn Architecture Biennale.