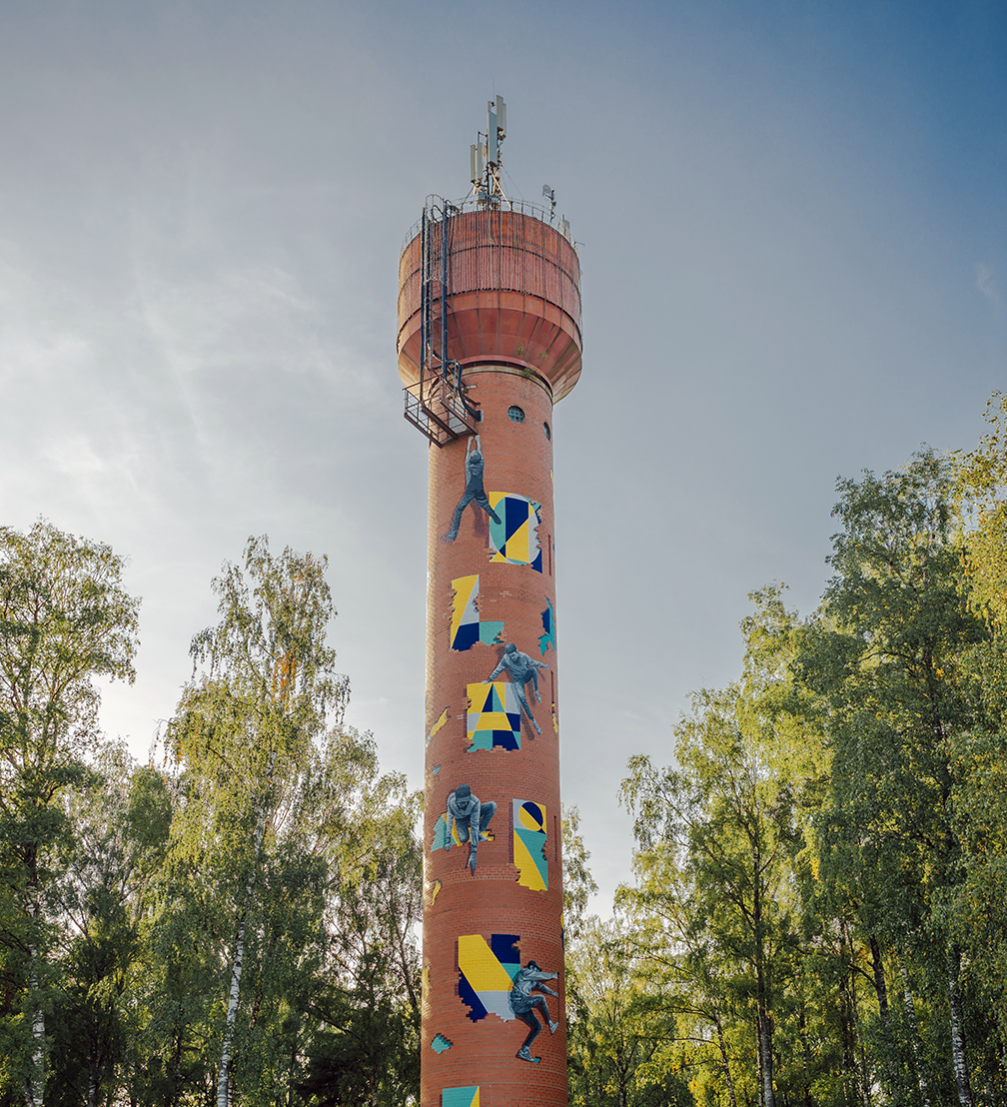 Photo by Emīls Desjatņikovs
Artist Dainis Rudens, in collaboration with artist Ēriks Caune, has created an impressive mural on a 45-metre-high water tower in the town of Olaine. «Eureka!» depicts the personal growth of a man.
Stories Editorial September 6, 2019
«Eureka!» is the joyous cry of discovery of the ancient Greek mathematician Archimedes. It is sometimes still used today to denote a revelation in life. The drawings depict a man's endless desire for growth, discovery and ascension. Various obstacles and unpredictable situations can't be avoided along this path, and revelations often come to people in their most difficult moments, providing additional motivation for reaching their goals.
The graffiti on the Olaine water tower covers a total of 600 square meters and over 350 spray paint cans were used in its making. This is the highest graffiti work in the Baltic States.
Dainis Rudens has created large-scale wall paintings in several cities in Latvia — Riga, Liepaja, Jelgava, Cesis, and elsewhere. Rudens's most renowned works are «Sun. Thunder. Daugava.» in Riga, Tallinn Street, co-created with artist Kiwie, «Red» in the Sarkandaugava neighbourhood of Riga, and «Sound Man» in Liepaja. The mural in Olaine was conceived thanks to the cooperation of several local governments and organisations.