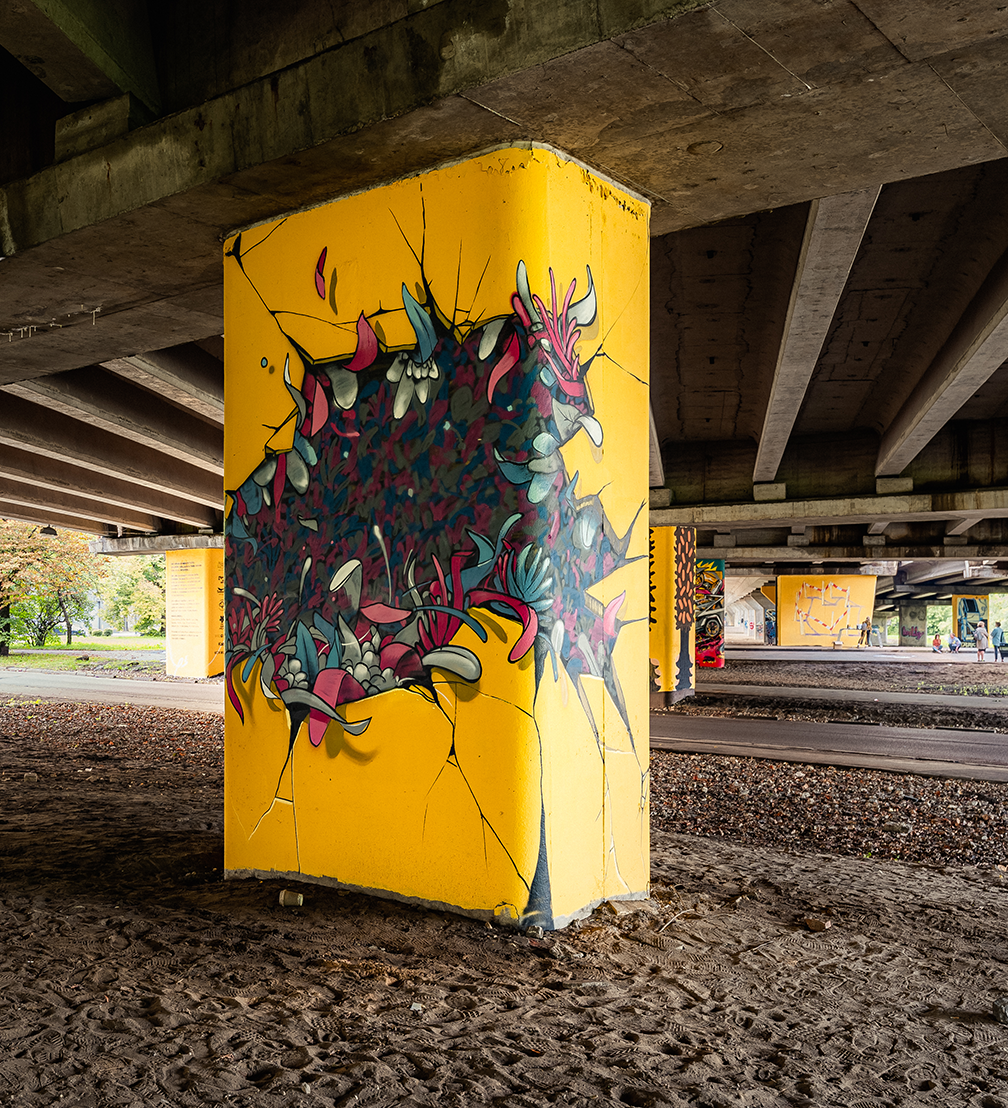 Photo by Kārlis Didrihsons
Underneath the overpass of Gustava Zemgala gatve, an open-air gallery of large-format murals has been created on the supporting structure, turning the dark and underused area into a colourful art space. Patiltes Gallery is a project of the Popper artists collective and part of the Riga Summer Culture Programme.
Stories Editorial September 17, 2021
The aim of the project is to bring awareness to the potential of high-quality street art in the development of the urban environment: to visually enrich public outdoor space, as well as to point out the need to strategically develop planning, organisation and supervision of street art activities. The murals are going to be preserved for several years — until the repair of Gustava Zemgala gatve overpass.
Patiltes Gallery is curated by the association Popper, which periodically publishes a magazine dedicated to contemporary illustration in Latvia as well as participates in the organising of Riga Zine Festival, and other activities. The organisers of the event emphasise that the street art movement is one of the largest art movements in the world, and public outdoor space belongs to us all.
Artists taking part in the project: Ēriks Caune, Īdzība, Koostii, Lazy Bra, Rombo, Trafik (Lietuva), Tron, Anna Vaivere, Zahars Ze, Ziepe Ziepe, and Mārtiņš Zutis. The participants were selected through an open call.
The project was implemented with the financial support of Riga City Council. The project is supported by: Sadolin, Čiekurkalns Development Association, and local businesses. More information about Patiltes Gallery is available on its Instagram account.