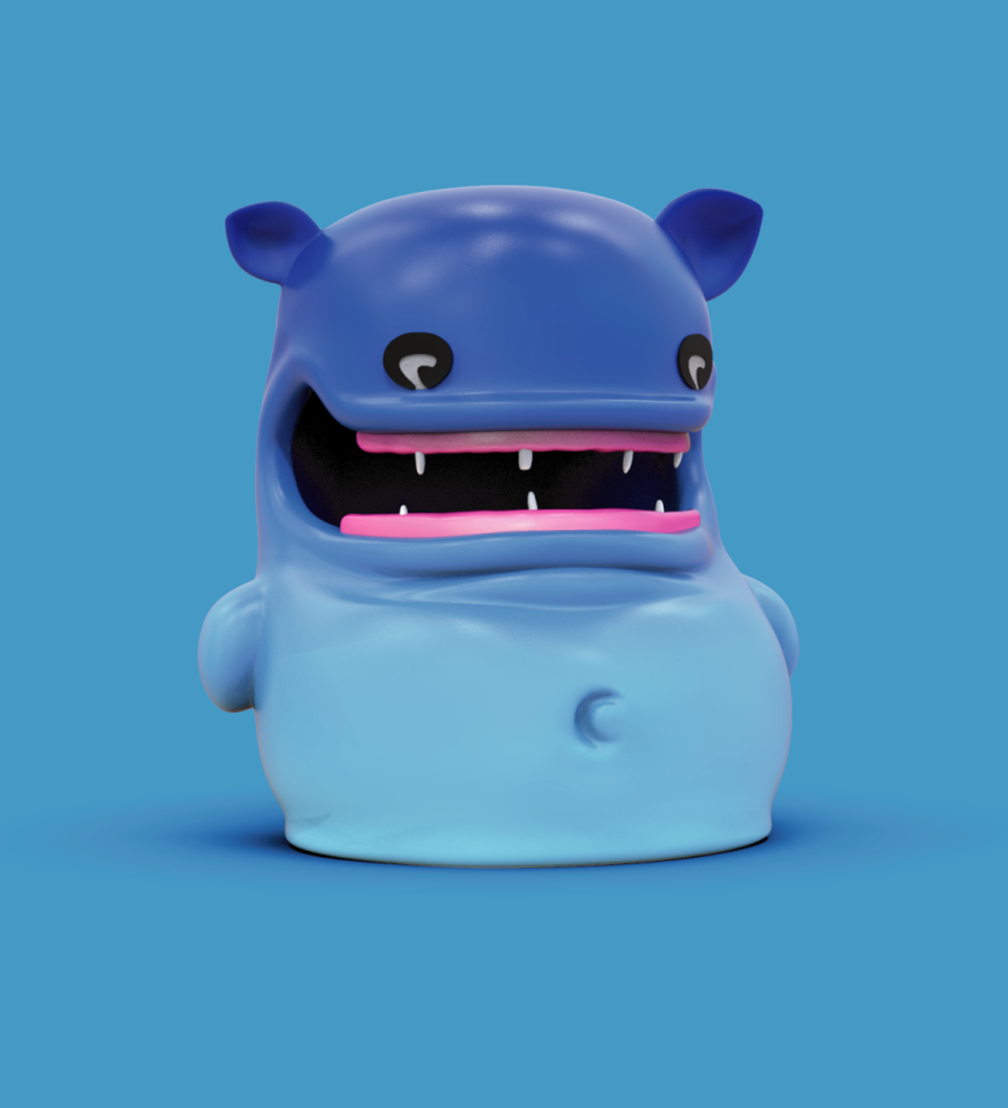 Kiwie, one of the leading street artists in Latvia, is releasing a new series of works of art using one of today's most promising technologies — non-fungible token or NFT. Tomorrow, April 13, the first series of Kiwie's NFT works will be published, consisting of six previously created works of art. For the first time in history it will be possible to purchase a digital artwork that is accompanied by the real physical work in a specific location.
Kiwie's character Fat Monster has been present on the streets of Riga and elsewhere in the world since 2006, but from April 13, the artist's works will also be available in digital format. To ensure a safe and reliable purchase of these works of art, the NFT blockchain solution will be used, which, unlike other systems, classifies the acquired work of art as unique, authentic and indivisible, as well as gives it a guaranteed ownership.
Crypto art is a relatively new, rapidly evolving genre. Kiwie's goal for the coming years is to create works in 195 countries around the world, creating about five different pieces in each country, which will be released using blockchain systems. During the project, it is planned to create a total of 1001 unique works of art.
Each NFT work will be complemented by a specially designed virtual 3D animation, in which the real artwork is captured in its real location, indicating its geographical coordinates. This means that the owner of the NFT work will actually also own the real street art piece. In addition to a 3D visualisation, owners will also receive a specially designed metal card showing the purchased Fat Monster. In the event that any of Kiwie's real-life works are demolished, painted over, or otherwise destroyed, the digital NFT image will turn into a unique Ghost Monster. The rules of the cryptographic market also stipulate that the owner of the work will be free to resell it, but the artist retains all intellectual and creative rights to these works.
«The Fat Monster is a unique and iconic creature that is vastly different from what many other street artists do,» says Kristaps Vaivods, Kiwie's business strategist, «I really respect and appreciate our global and loyal community that actively follows Kiwie's monsters, and I hope that the new opportunity to bring together fans of this subculture and new artists will make the movement even more inspiring».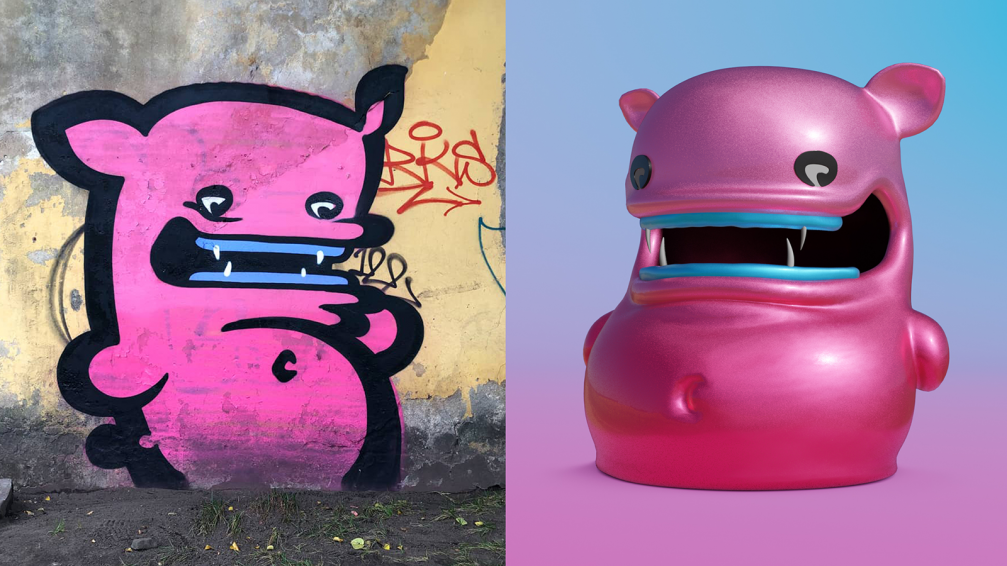 NFT has a revolutionary role in the street art ecosystem precisely because of its volatile nature. Previously, when selling a graffiti artwork, it was necessary to dismantle the wall on which the work was painted, even if the environment around the work of art was important to it. This aspect also applies to Kiwie's works, whose physical location is an integral part of Fat Monster's image. «NFT, by ensuring ownership, allows to keep the works of art intact and authentic. The blockchain or NFT is not just a fad here — it legally allows you to operate something that was not possible in street art before,» Kiwie explains.
Tomorrow, April 13, the first series of Kiwie's NFT works will be published on one of the largest digital market platforms Rarible. In the coming months, it is planned to announce the next series, which are created specifically for the crypto market. You can follow updates on the project's website.