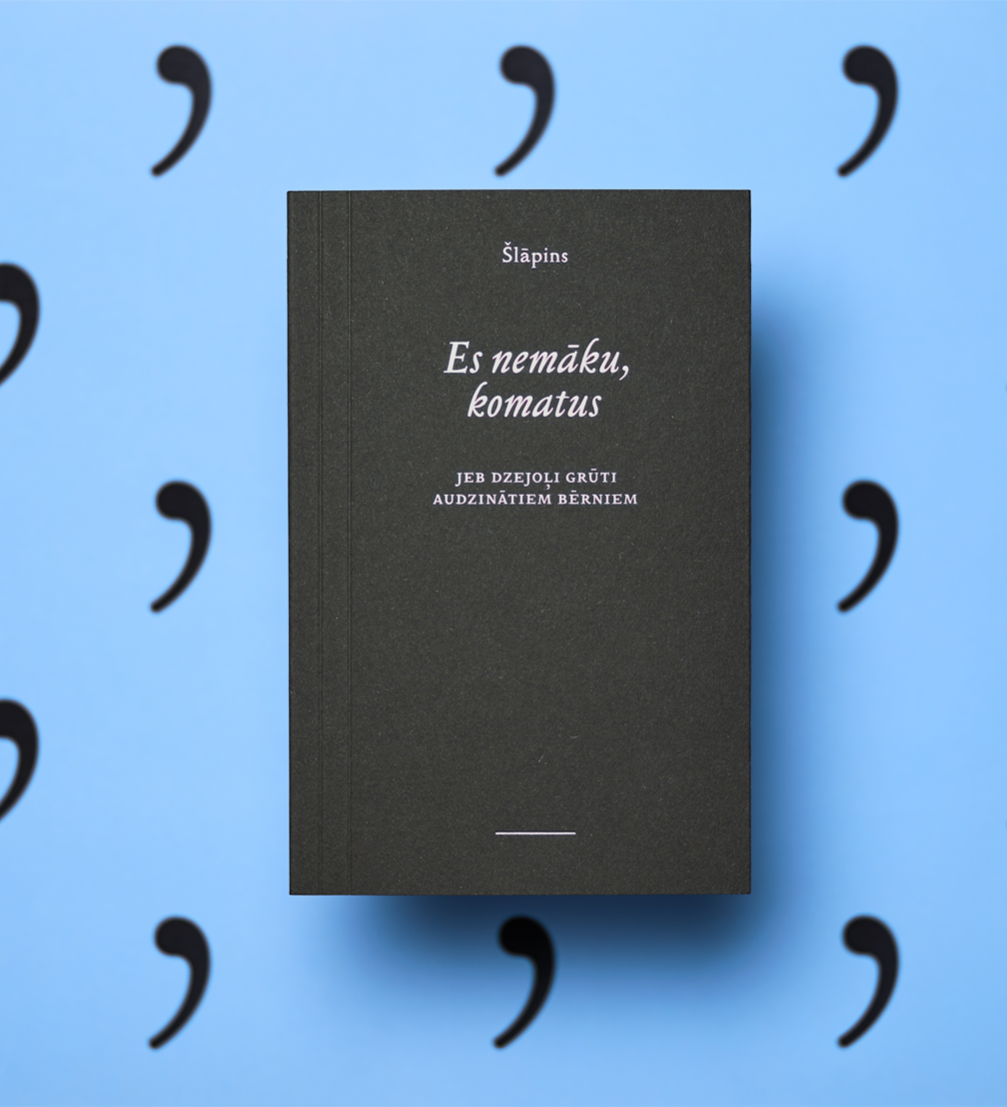 Photo by Aleksejs Muraško
The publishing house «Neputns» has released a poetry collection by Ilmārs Šlāpins that erases the boundary between children's and adults' poetry. The book is designed by Aleksejs Muraško and illustrated by graphic artist Kristīne Martinova.
Stories Editorial September 20, 2019
«Es nemāku, komatus» is the second poetry collection by publicist Ilmārs Šlāpins and it talks about the painful, the significant and how difficult it is to have an open conversation between an adult and a child. «In fact, there are no children,» states the author, «we are born as people and we die as people, we don't know much in the beginning and don't remember much at the end, and throughout our lives we don't understand anything. That's what the poems are about.» Šlāpins isn't afraid to address issues that many might consider inappropriate for children, for example, the inability of parents to spend time with their kids, the feeling of guilt that physical punishment builds in a child, teaching the «correct» values in school and at home, homosexuality.
The graphic designer of the book is Aleksejs Muraško, who has also designed the recently published poetry collection «Monta Kroma. Re», the book «Alkatība» by Jeļena Glazova, «12 dzejnieki no Krievijas» by «Orbīta», and many other publications. The book is illustrated by Kristīne Martinova, a recent graduate of the Graphic Art Department of the Art Academy of Latvia. Her original works created as illustrations for the poetry collection «Es nemāku, komatus» are currently exhibited in the gallery of the publishing house «Neputns» at 49/51 Tērbatas Street, Riga until the end of September.
The book is sold in book stores in Latvia. The collection is published with the support of the State Culture Capital Foundation of Latvia.