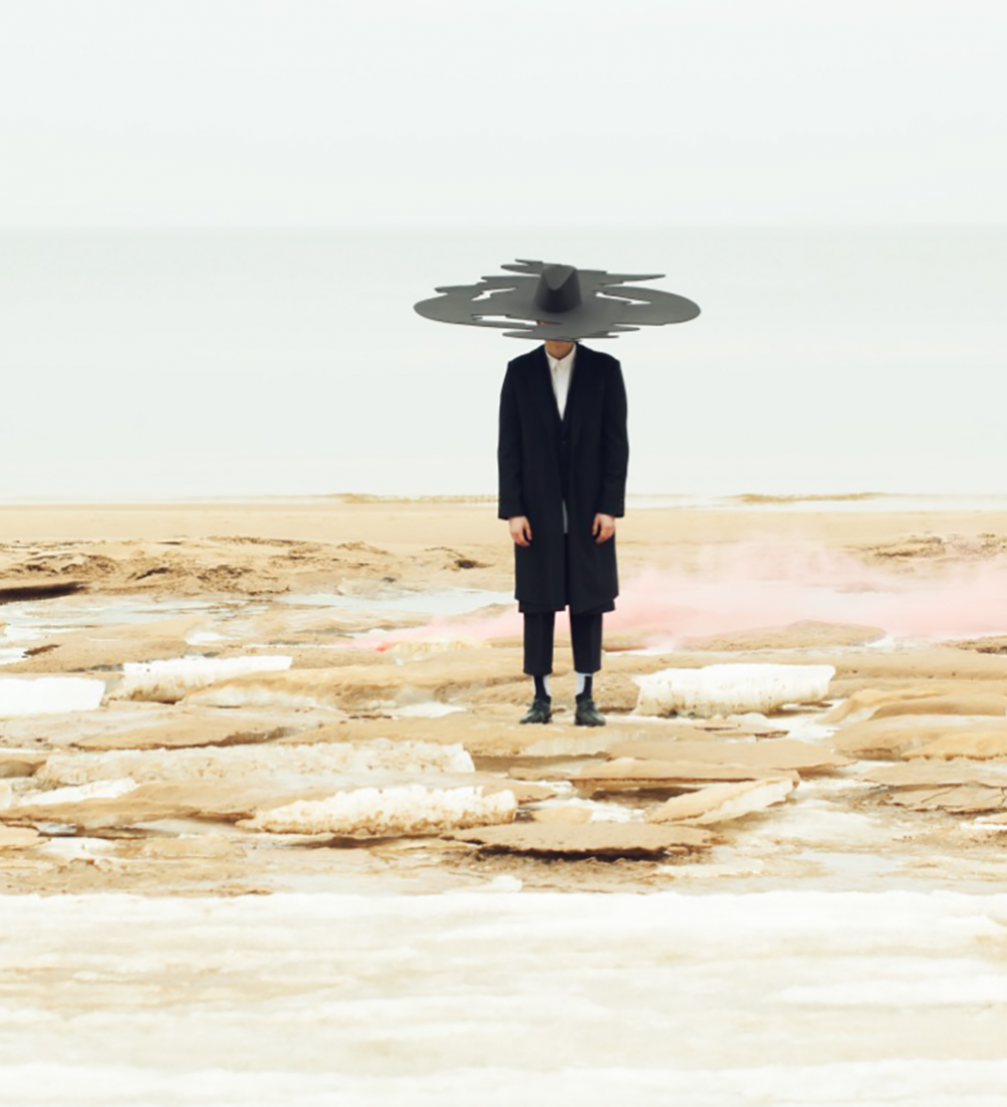 Collection «Tenant / Fieldwork Nº2», 2014/15. Photo by Iveta Gabaliņa
From October 10 through December 8, 2019, the Museum of Decorative Arts and Design (MDAD) will be hosting a retrospective exhibition «Mareunrol's. Altered States of Fashion» of the well-known duo of fashion designers Mārīte Mastiņa-Pēterkopa and Rolands Pēterkops — «Mareunrol's». The exhibition is designed as an interdisciplinary cultural event, attesting to the creative potential of fashion.
Stories Editorial September 26, 2019
The exhibition will present a retrospective of «Mareunrol's» collections including video footage, photographs, sculptural elements and an audio installation. The public is invited to discover fashion not as a seasonal whim but rather as a serious, multifaceted form of 21st century art and design that expands the boundaries of reality. The exhibition has been conceived as a platform for talks, discussions and creative workshops engaging every visitor and promoting an understanding of fashion as an inalienable part of culture.
Founded in 2006, «Mareunrol's» is the internationally most-recognised Latvian fashion brand. They have taken part in numerous international competitions and festivals, biennials and group exhibitions abroad, earning prestigious awards. The authors have designed costumes for many theatre and opera productions in Latvia and abroad. In 2009, the duo received the two main prizes at the 24th International Hyeres Fashion and Photography Festival in France. In 2013, «Phaidon» listed «Mareunrol's» among 100 of today's most exceptional young designers in the book «Pattern».
The authors attach meaning to every detail, and their aim is to create clothing that conveys a message and lives its own life just like a conceptual work of art. «Mareunrol's» creative career demonstrates their ability to boldly address the viewer, calling for a search for the code of future forms, to reflect on the trajectory of public thought, the relationship with space, body, sound and movement as well as to actively respond to social processes. Find out more about Mārīte Mastiņa–Pēterkopa and Rolands Pēterkops in their video interview for FOLD.
Una Meistere, director of the web magazine «Arterritory» has said: «Fashion design duo «Mareunrol's» expand the boundaries of design while simultaneously breaking them. They are thinkers and storytellers who lift clothing (fashion) above of the familiar framework of functionality, using it as a thread for studying the world and the self. Their collections are constructions of mind, imagination and sensations, which, like finely tuned antennae, detect the vibrations of their time, deconstructing them, extracting their essence and visualising them in the universal language of fashion. Thus constantly urging us to take a look at the world from a different perspective.»
The exhibition «Mareunrol's. Altered States of Fashion» will be on view from October 10 to December 8 at the Museum of Decorative Arts and Design in Riga, Skārņu iela 10. More information on the exhibition and its events programme can be found on the website of MDAD.